Bhubaneswar:27/9/23: Bhubaneswar takes immense pride in being awarded the prestigious 'Best Smart City in Eastern Region' at the India Smart Cities Conclave 2023.
President Droupadi Murmu presented this esteemed recognition, highlighting the city's unwavering dedication to innovation, sustainability, and inclusive urban development in alignment with Chief Minister Naveen Patnaik's visionary leadership for Bhubaneswar's transformation into a Smart City.
In addition to this remarkable achievement, Bhubaneswar also received the 'Partner MSI Award,' presented to Honeywell Automation for their outstanding contributions to the Bhubaneswar Smart City Limited project. Honeywell's commitment to innovation and excellence in advancing smart city initiatives has made a significant impact on the community.
The award ceremony took place during the India Smart Cities Conclave 2023 in Indore. A delegation from Bhubaneswar, including representatives from the Bhubaneswar Municipal Corporation (BMC), Mayor Sulochana Das, Additional Commissioner II Subhendu Sahu, and General Manager of Bhubaneswar Smart City Limited (BSCL) Subrat Kumar Behera, received the awards. The event was attended by members of Team BMC, BSCL, and Honeywell.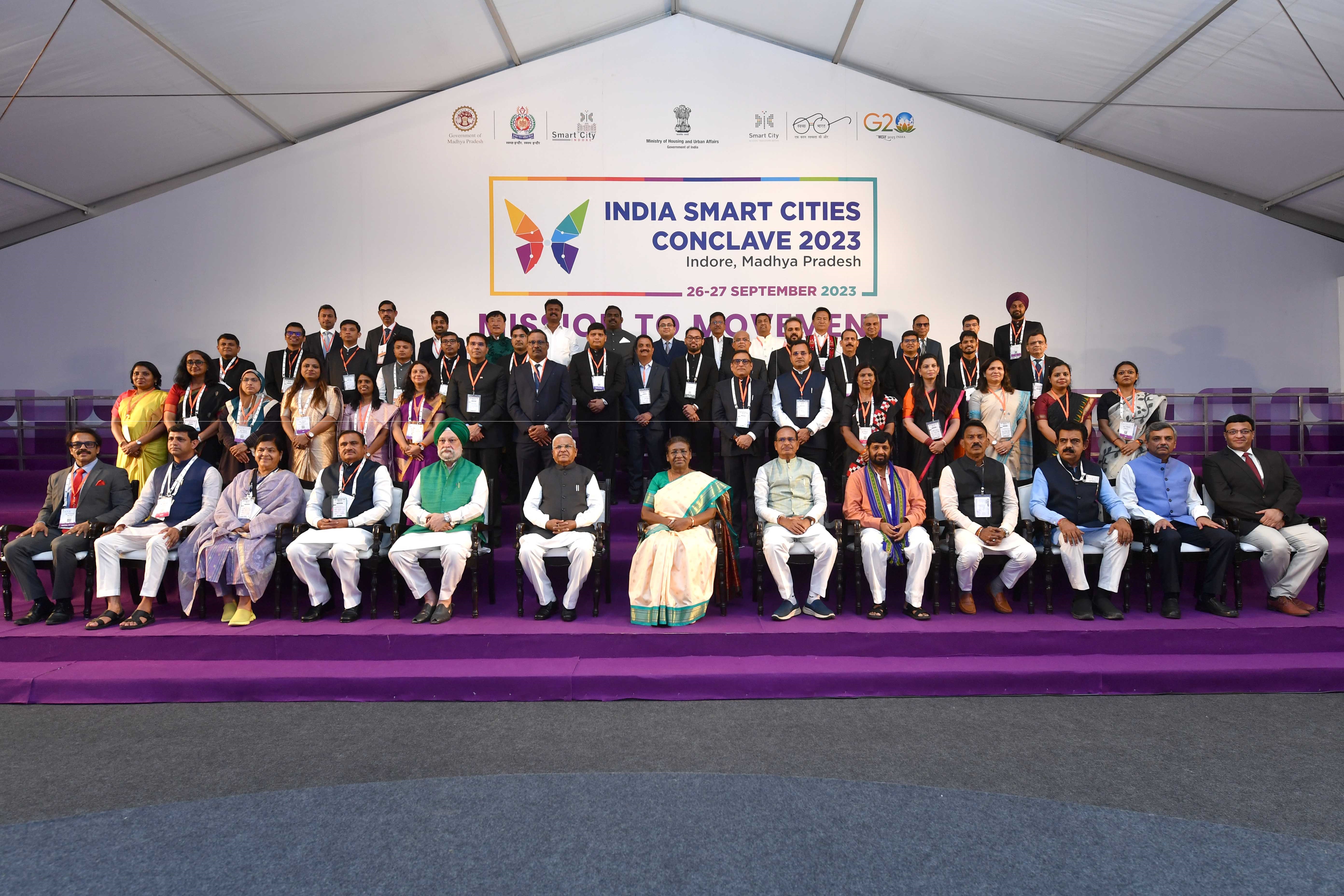 The Smart Cities Conclave 2023 is a highly anticipated annual event that brings together government officials, urban planners, industry leaders, and experts from across India. This prestigious conclave serves as a crucial platform for stakeholders to converge, fostering discussions on state-of-the-art strategies and innovations within the realm of smart cities. Participants engage in knowledge-sharing sessions, policy dialogues, and exhibitions that showcase cutting-edge technologies and successful urban development projects.
Bhubaneswar, known for blending tradition with technology, has transformed itself into a modern metropolis. The city's Smart City initiatives have brought forth innovations in urban planning, infrastructure development, and sustainability. From pedestrian-friendly streets to efficient waste management, Bhubaneswar's smart solutions enhance the quality of life for its residents while preserving its natural beauty. With a focus on inclusivity and community engagement, Bhubaneswar continues to evolve as a model Smart City, setting the stage for a brighter and more sustainable urban future.
CEO,BSCL cum Commissioner, BMC, Vijay Amruta Kulange, expressed his thoughts on this occasion, stating, "This recognition is a testament to our unwavering commitment to innovation, sustainability, and inclusive urban development. It reflects the tireless efforts of our dedicated team, our visionary partners, and the collective spirit of our community. Bhubaneswar Smart City is more than just a project; it's a vision brought to life. We remain steadfast in our mission to create a modern, accessible, and people-centric environment that enriches the lives of our residents and sets a shining example for urban development in India.
MD, BSCL Balwant Singh also extended his congratulations to Team Smart City for their relentless efforts and dedication in achieving this significant milestone.