Newdelhi:28/7/23:Dr. Deepak Mohanty, Chairman, Pension Fund Regulatory & Development Authority (PFRDA) launched the revamped website of the National Pension System Trust. Prof. Manoj Anand and Ms. Mamta Shankar, Whole Time Members, PFRDA, Shri Suraj Bhan, Chairman, NPS Trust, were also present on the occasion.
The new website accessible at https://npstrust.org.in marks a significant milestone in NPS Trust's commitment to enhancing user experience and providing seamless access to information related to the National Pension System (NPS) and Atal Pension Yojana (APY). The new website features a sleek and intuitive design, optimized for both desktop and mobile devices. It incorporates a range of new features and improvements to better serve the needs of the people. The key highlights of the website are:
Streamlined navigation and menu structure
Structured Information
Enhanced online services with new features
Enhanced user experience
Improved search functionality
On the landing page itself, 3 important tabs, i.e, "Open NPS Account", "Plan your retirement" (pension calculator) and "View my NPS holdings" are placed for the convenience of the subscribers.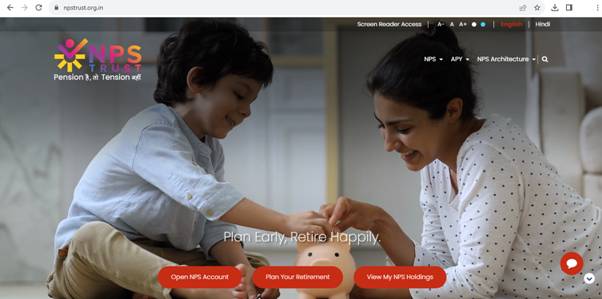 In the home page itself, the subscribers can view the scheme returns in a simple, understandable graphical representation.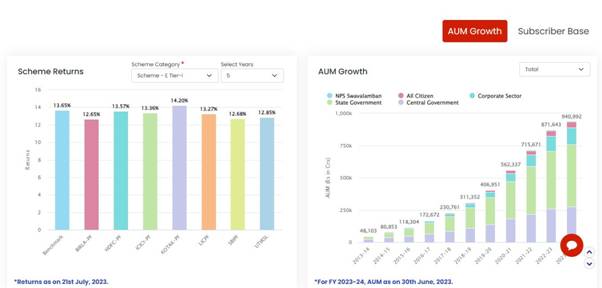 The menu structure is organised and standardised into 6 simpler categories, for both NPS and APY – Features and Benefits, Online Services, Returns and Charts, NPS Calculator, Grievances and Exit.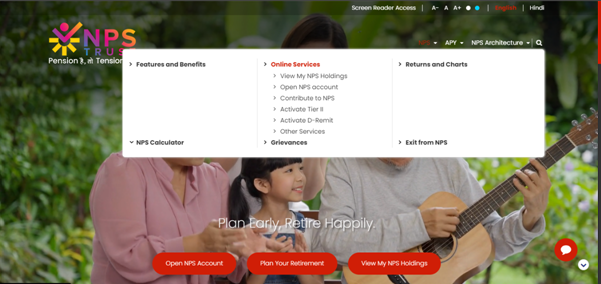 Under the online services, by authenticating their PRAN, Date of Birth and OTP, the subscribers can also view their NPS holdings with their respective CRA.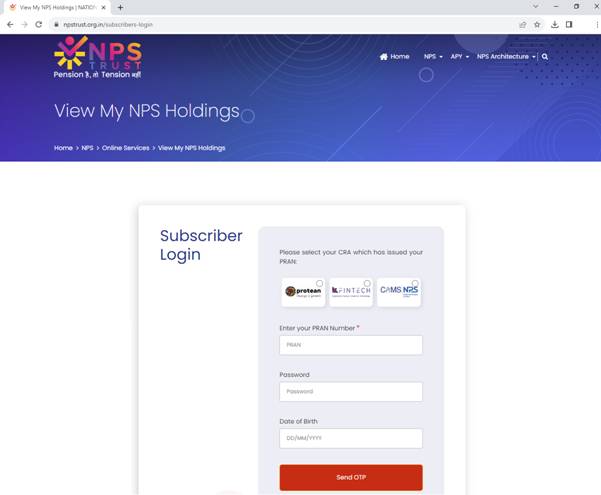 The view of NPS Architecture is improved and all the details of the intermediary, including their functions, contact details etc. are made available to the subscribers on single click.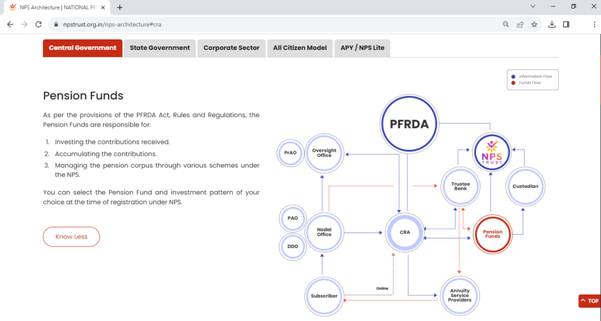 The website is also made available in Hindi.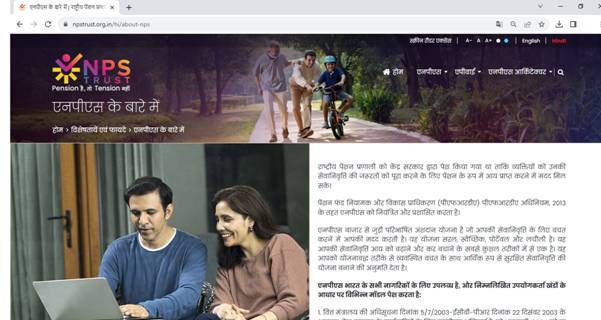 NPS Trust remains committed to further enhancing its services and digital initiatives to provide the best experience to its stakeholders.