Newdelhi:26/6/23:The Ministry of Power, Government of India has set up a dedicated Centre of Excellence to accelerate industry adoption of clean technologies and thus scale up India's contribution to the global energy transition. Named UTPRERAK, short for Unnat Takniki Pradarshan Kendra, the Centre of Excellence to Accelerate Adoption of Energy Efficient Technologies seeks to play a catalytic role in improving energy efficiency of Indian industry. The Centre, named otherwise as Advanced Industrial Technology Demonstration Centre (AITDC), has been set up by the Bureau of Energy efficiency (BEE), Ministry of Power, at the Badarpur, New Delhi campus of the National Power Training Institute (NPTI), Ministry of Power. Union Minister of State for Power, Shri Krishan Pal inaugurated the Centre at NPTI Badarpur, New Delhi today, June 26, 2023.
The Centre is mandated to become the key reference and resource institution on industrial energy-efficient technologies. As its name indicates, the Advanced Industrial Technology Demonstration Centre will demonstrate and showcase energy-efficient technologies in key industry sectors. It will act as an exhibition cum information centre and knowledge repository. It will be a knowledge exchange platform, where best practices from across various key sectors could be diffused among industry professionals through workshops and seminars.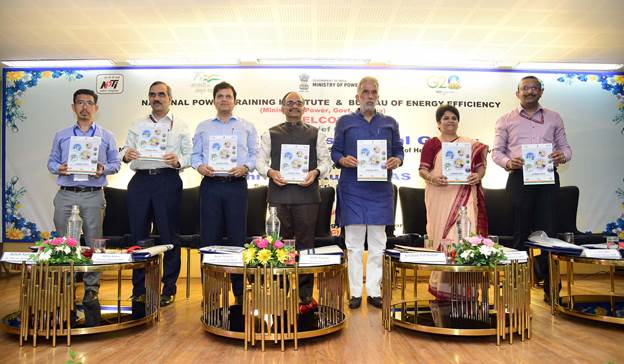 UTPRERAK will also serve as a strategic capacity-building institution and seeks to be a one-stop solution provider for energy professionals from across India for trainings and education in energy efficiency. It is expected to provide intensive training to more than 10,000 energy professionals from the industry and other potential sectors over the next five years.
Besides these, the Centre envisages to also provide key inputs for national energy policy formulation, link education and research in energy-efficient solutions, and develop innovative applied solutions for energy efficiency.Inaugurating the Unnat Takniki Pradarshan Kendra, the Union Minister of State for Power Krishan Pal underlined the necessity of adoption of advanced technologies in order to help realize the Prime Minister's dream of making India a developed nation by the year 2047.On the occasion, the Union Minister unveiled the logo of the Centre and released the brochure on the Centre.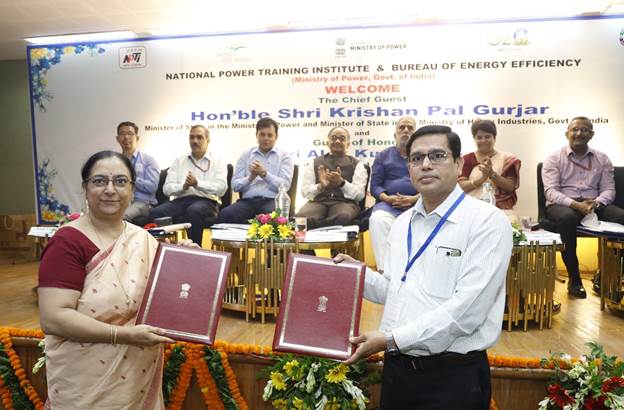 Secretary, Ministry of Power, Alok Kumar highlighted the crucial role which energy-intensive technologies need to play in meeting India's greenhouse gas emission reduction commitments under Nationally Determined Contributions (NDCs). "At COP 26 in Glasgow, the Prime Minister of India announced updated NDCs for India, one of which is cutting down India's carbon dioxide emissions by 1 billion tons during the period 2020 – 2030. On the occasion, a Memorandum of Understanding has been signed for collaboration between BEE and NPTI.Additional Secretary, Ministry of Power, Ajay Tewari; DG, Bureau of Energy Efficiency, Abhay Bakre; DG, NPTI, Dr. Tripta Thakur; DDG, BEE, Dr. Ashok Kumar and Economic Advisor, Ministry of Power, Jitesh John were also present at the launch event, besides officers of BEE, NPTI and the media.