Puri:20/6/23: Devotion reached its peak during the Ratha Jatra's Pahandi ritual of Lord Jagannath and His siblings Lord Balabhadra and Devi Subhadra in the pilgrim town of Puri today as the deities were taken out of the Shree Jagannath Temple in ceremonial procession.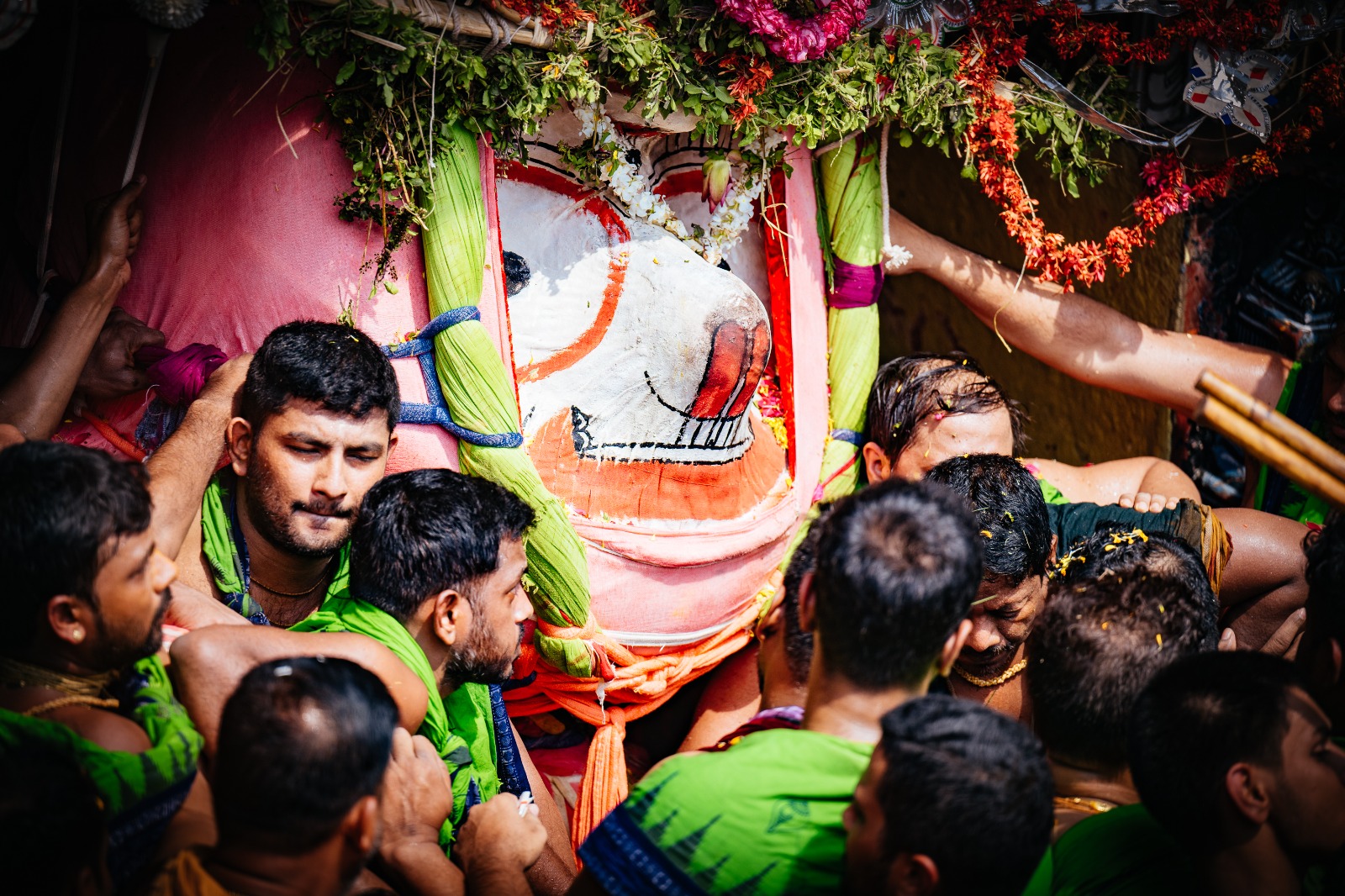 The servitors initially escorted Lord Sudarshan to Darpadalana, the chariot of Devi Subhadra. Following this, the servitors took Lord Balabhadra to Taladhwaja chariot, Devi Subhadra to Her chariot and Lord Jagannath to Nandighosa chariot, chronologically.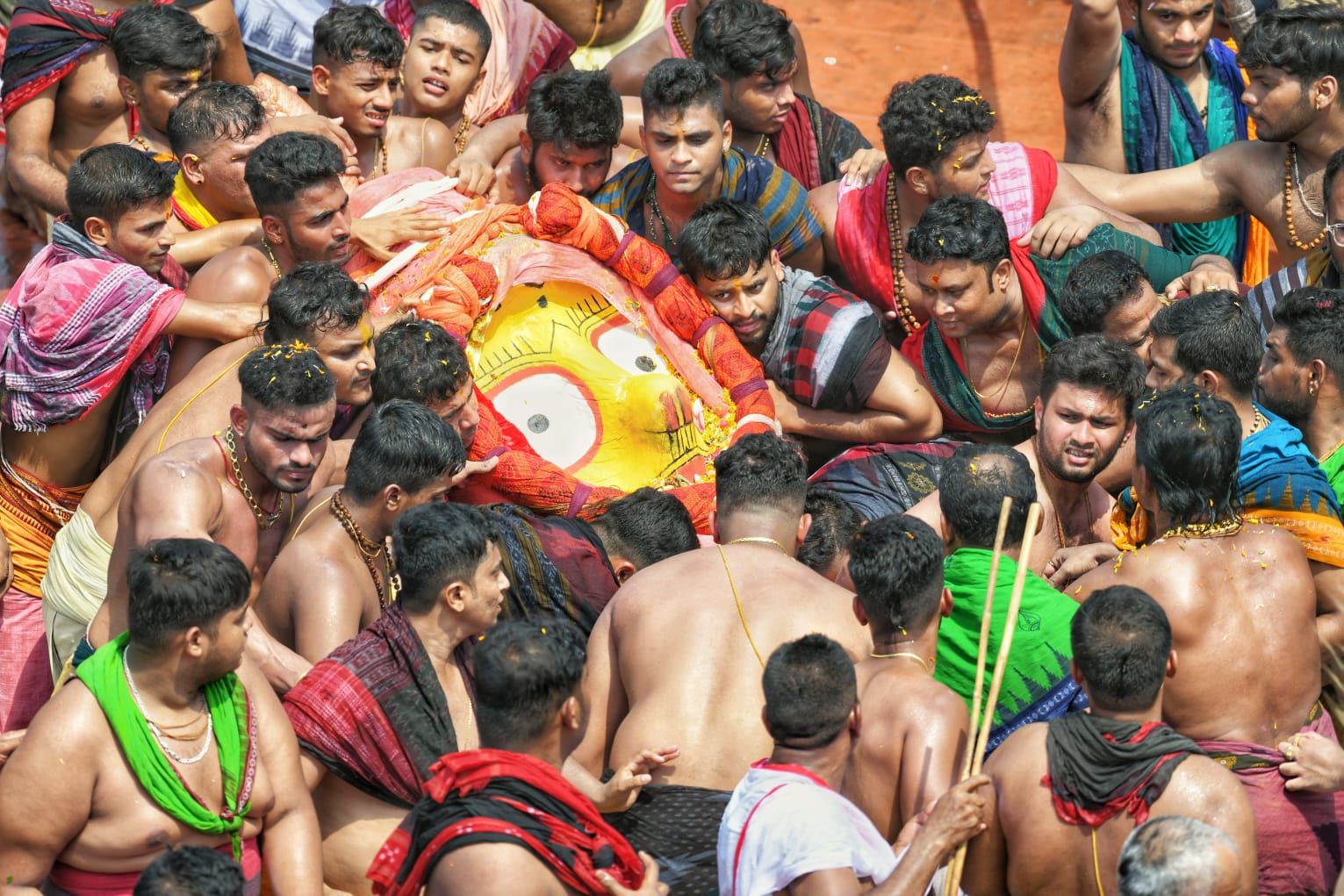 The Bada Danda in front of the temple soaked in devotion during the Pahandi ritual as the atmosphere reverberated with chants of 'Jai Jagannath' and 'Hari Bol' by the servitors and devotees.
Hot and humid conditions failed to dampen the spirit of the devotees as they gathered in lakhs to have a glimpse of the deities.
The Pahandi ritual holds immense importance and is deeply cherished by the devotees as it marks the ceremonial movement of the deities from the Shree Jagannath Temple to their grand chariots.
It is a fascinating and captivating sight that showcases the divine descent of Lord Jagannath, along with his siblings Lord Balabhadra and Devi Subhadra, from their sacred abode to bless the devotees.
The term "Pahandi" refers to the slow and measured movement of the deities towards their respective chariots.
The ritual begins with the preparations inside the temple premises. The servitors meticulously dress the deities in beautiful attires, adorning them with dazzling ornaments. The servitors, with utmost care and reverence, lift the deities on their shoulders and commence the Pahandi.
The Pahandi ritual signifies the belief that the deities willingly descend from their divine abode to give darshan to devotees and fulfill their wishes.