Bhubaneswar:16/5/23:Skilling, re-skilling and up-skilling oneself is essential in today's changing world and age of technology. "Especially the youths who have been recruited today should constantly chant this mantra and think big and dream big for Odisha," Union Minister for Education, Skill Development and Entrepreneurship Dharmendra Pradhan said on the occasion of launching the fifth phase of the 'National Employment Fair' in Bhubaneswar on Tuesday.
In the fifth phase of the National Employment Fair, Shri Pradhan distributed the employment letters to 473 young men and women of Odisha and said that he congratulated the youth who have started a new chapter of life with the blessings of Lord Shri Jagannath. AIIMS Bhubaneswar, IIT Bhubaneswar, Indian Railways, Department of Medicine, ESIC, Steel Department, GSI, etc., are now entering a new chapter of responsibility. However, the responsibility is not limited to this.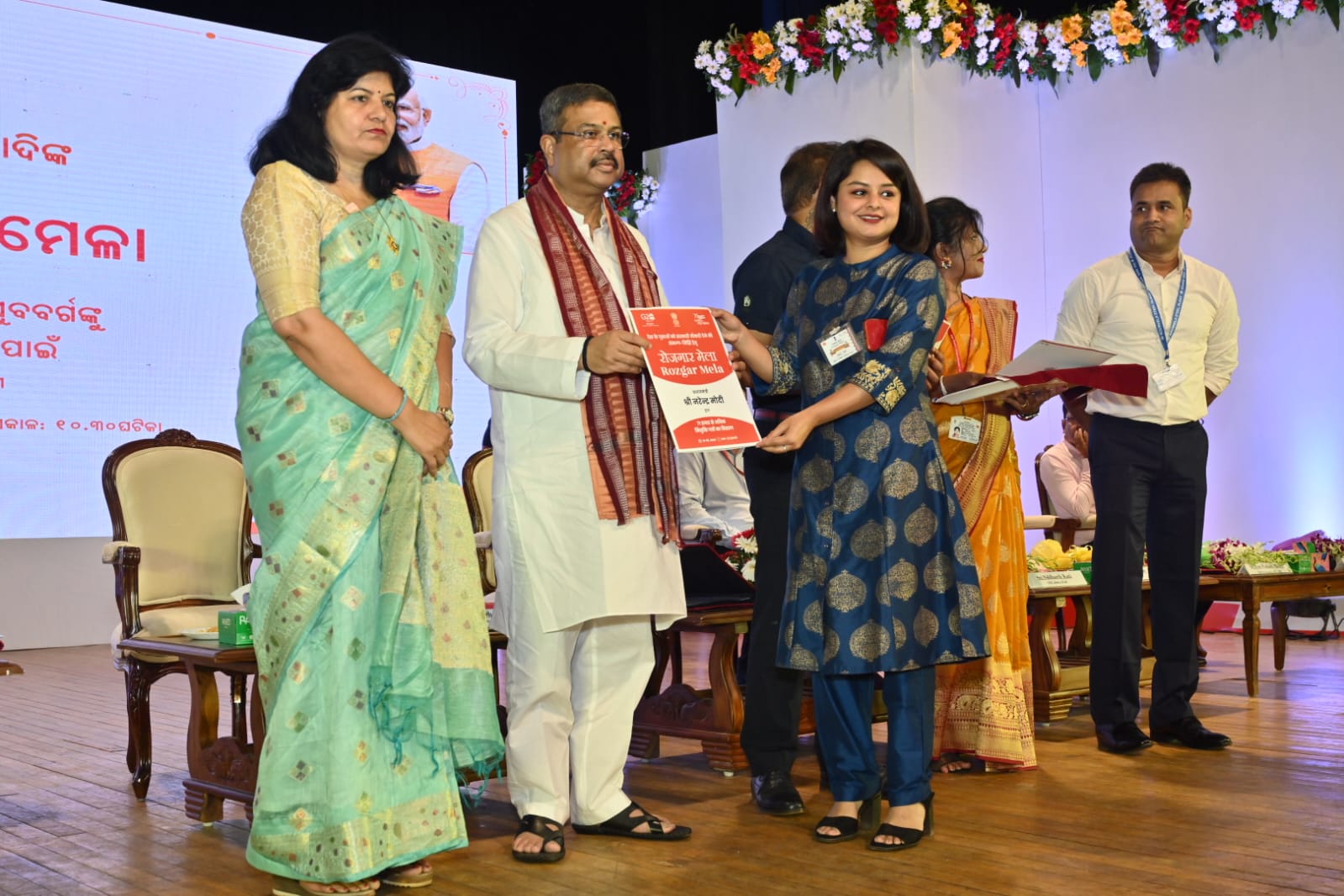 After about 25 years, our country will complete 100 years of independence in 2047 and after about 13 years in 2036, Odisha will celebrate the centenary of the formation of a separate province as a linguistic state. At this time, when we are in big responsibilities, we should not only think about ourselves but also about everyone
It is necessary to think for the group and not for oneself. The country and the state will move forward under the leadership of these youths. The Prime Minister suggested to continuously join the re-skilling-up-skilling system in the online education system of the Government of India. Let the newly recruited youth fulfill the aspirations of the society and the nation with their dreams.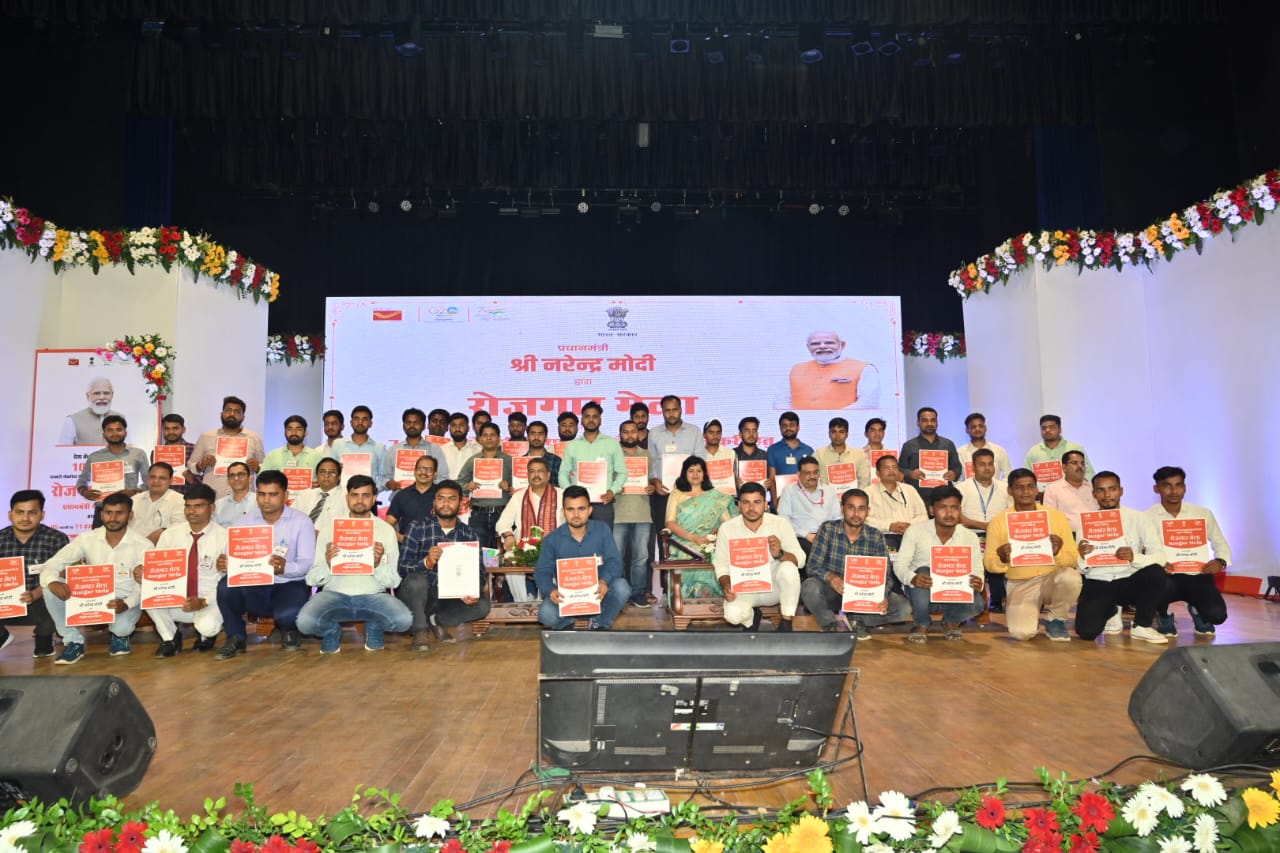 The Union Minister said that thousands of years ago, Balaram Das envisioned a clean India through the Lakshmi Purana, describing the character of Shriya Chandhaluni. Utkalmani Gopbandhu Das, son of the soil of Odisha, Utkal Gaurab Madhusudan Das came from an ordinary background and influenced the world with big ideas. So we all have to think new, think big and dream big
Due to the vision of the popular Prime Minister of the country, language has been given a new dimension in the national education policy. Language creates the bridge of new bonds. Today, the priority of Indian languages ​​has increased. People coming to India are interested in learning Indian languages. Kulabraddha Madhusudan Das was the first to think of a language-based administrative structure.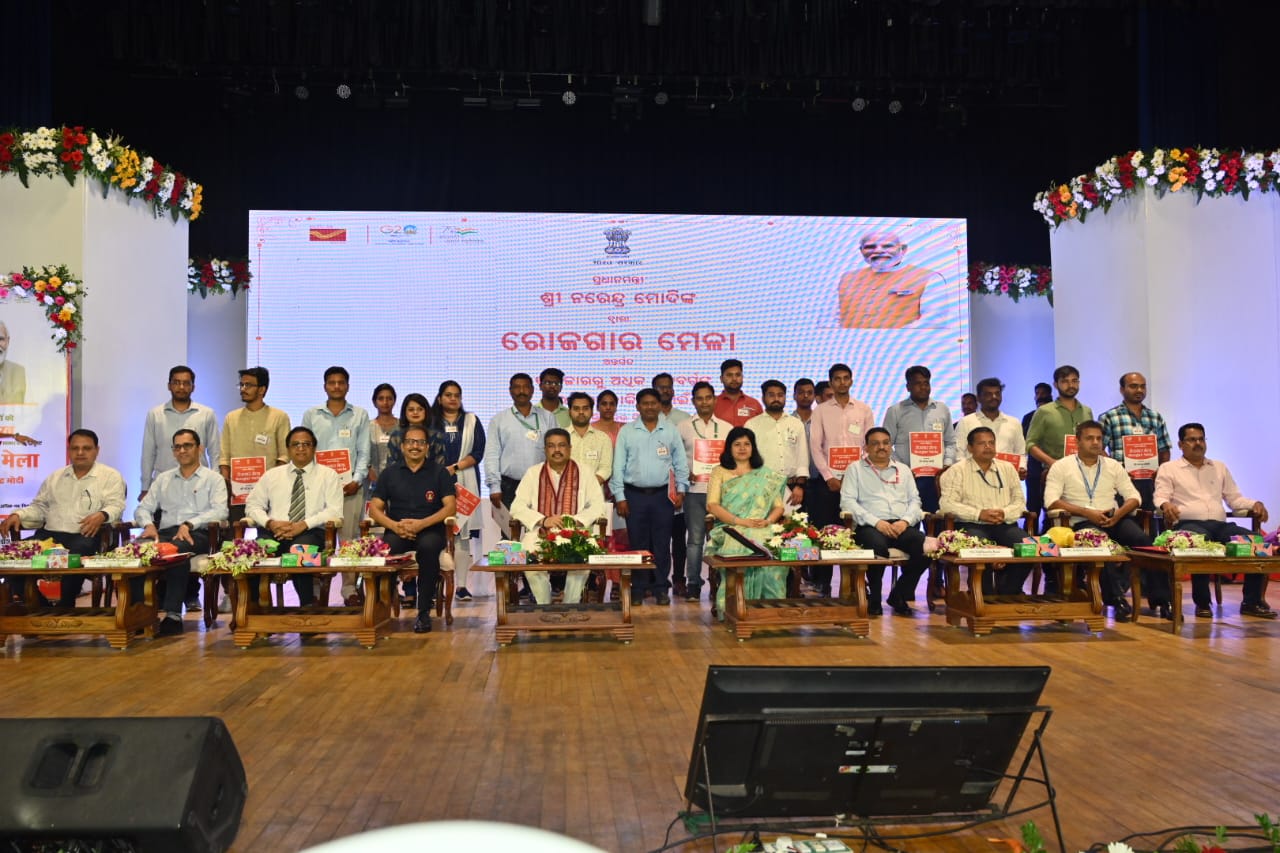 On the occasion of job fair full of joy and enthusiasm, more than 7000 young women have received job recognition letter for working in various departments from the Prime Minister of the country today. Shri Pradhan expressed his opinion that this national recruitment fair is a proof of the Modi government's commitment to the youth.