Bhubaneswar:15/5/23:In a side event at the Second G20 Culture Working Meet, 'Sustain: The Craft Idiom' a specially curated cultural exhibition was inaugurated by  Union Minister for Culture, Tourism and DoNER  Shri G. Kishan Reddy and the Chief Minister of Odisha Shri Naveen Patnaik today at Bhubaneswar.
Shri Nityanand Rai, Minister for State for Home Affairs, was also present on the occasion. The exhibition is being held at Kala Bhoomi – Odisha Crafts Museum from 16-22 May 2023.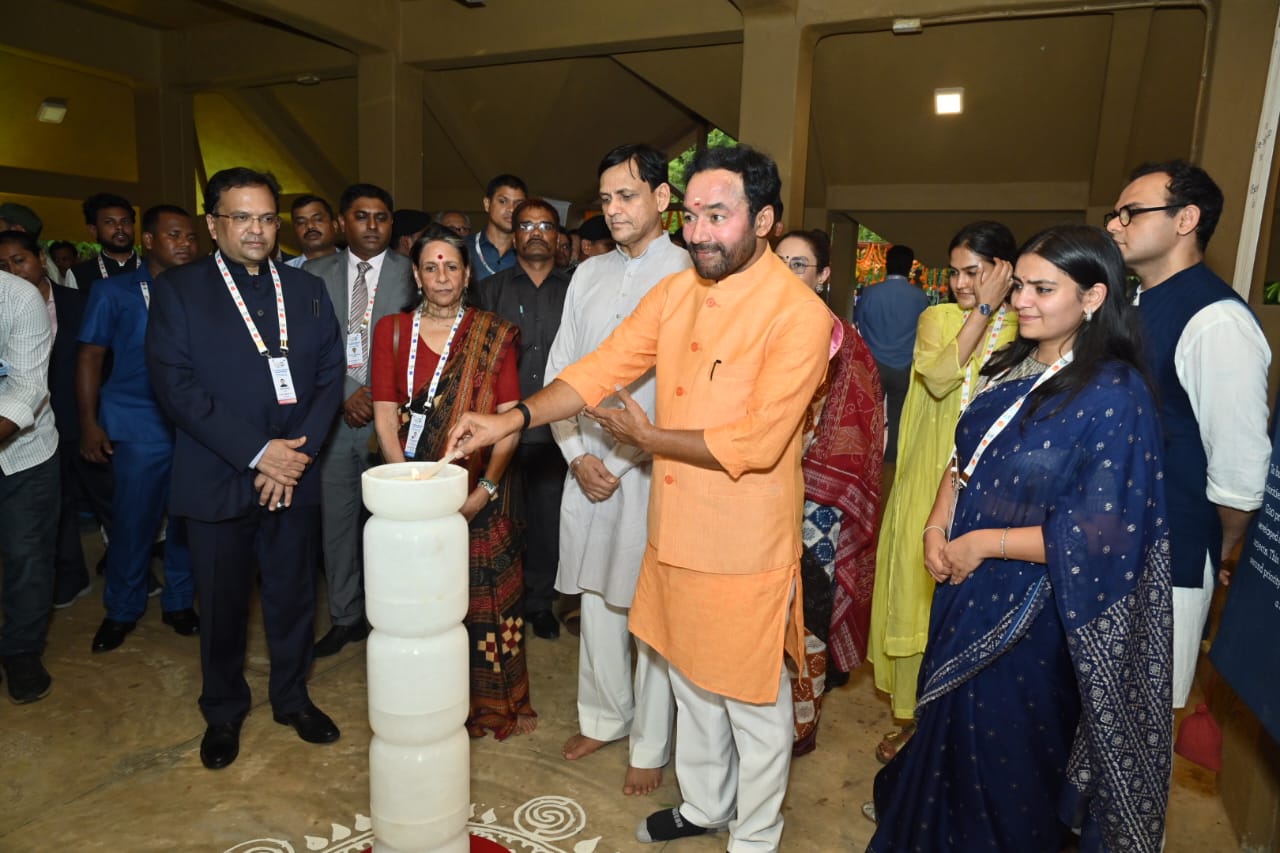 The exhibition 'Sustain: The Craft Idiom' is a cultural project organized by the Ministry of Culture, Government of India for the 2nd G20 CWG meeting (May 14 to 17, 2023) that is being held in Bhubaneswar, Odisha. The theme of the exhibition is predicated on and reflective of the second priority of the Culture Working Group (CWG) – 'Harnessing Living Heritage for a Sustainable Future.
'The exhibition presents varied expressions of India's age-old living heritage and indigenous knowledge systems that have sustained individuals, communities, and societies in shaping their beliefs, values, and traditions since time immemorial. The vision for the exhibition is to create awareness amongst visitors, professionals, and policymakers about the many living heritage practices that prioritize mindful and optimal utilization of natural resources and harmonious coexistence between humankind and nature.
'Sustain: The Craft Idiom' is composed of three constituent experiences – Akshara, Stambh, and demonstrations by master artisans and teachers – which encapsulate these manifold aspects. The exhibition showcases more than 35 crafts and various languages and scripts of India through objects and live teaching demonstrations.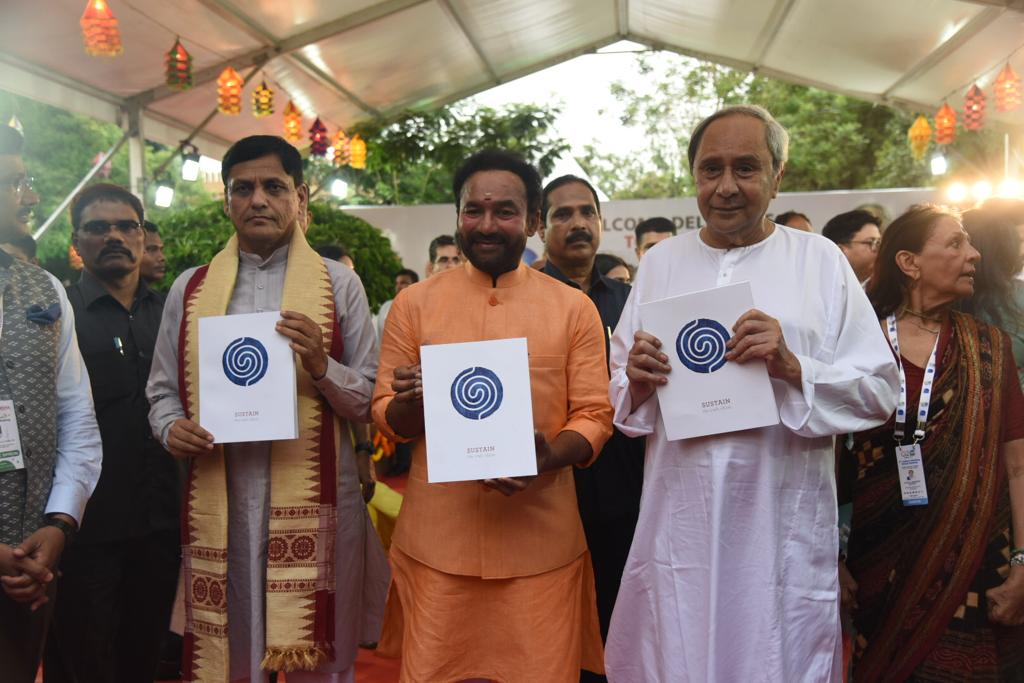 The first section of the exhibition 'Akshara – Crafting Indian Scripts,' highlights diverse languages and craft practices of India, reflecting unique worldviews and traditions. Through a new design vocabulary, Akshara showcases the visual beauty of India's scripts, expressed through alphabets, verses, phrases, poems, and colloquial sayings.
The Second section  'Stambh: Craft, Collaboration and Continuity,' explores indigenous crafts practices and their contemporary expressions. This section showcases functional objects designed with elements of traditional crafts, through collaborations with artisans, adapted for urban audiences. The exhibition will also have master classes, demonstrations, and DIY activities with renowned crafts practitioners.