Madhya Pradesh ;18/21/23:.Indian Air Force's Mi-17 helicopters carrying the second batch of 12 Cheetah landed at their destination, Kuno National Park in Madhya Pradesh on Saturday.The big cats made their journey in Indian Air Force's (IAF) C-17 Globemaster cargo plane.
The aircraft after a 10-hour long flight from Johannesburg, South Africa, landed at Air Force Station Gwalior today.
CM Shivraj Singh Chouhan expressed his gratitude to PM Narendra Modi and thanked him for increasing the number of Cheetahs in Kuno National Park.
Madhya Pradesh Chief Minister Shivraj Singh Chouhan and Union Minister for Environment and Forests Bhupender Yadav released these felines into the quarantine bomas after they were transported to the KNP from Gwalior around noon.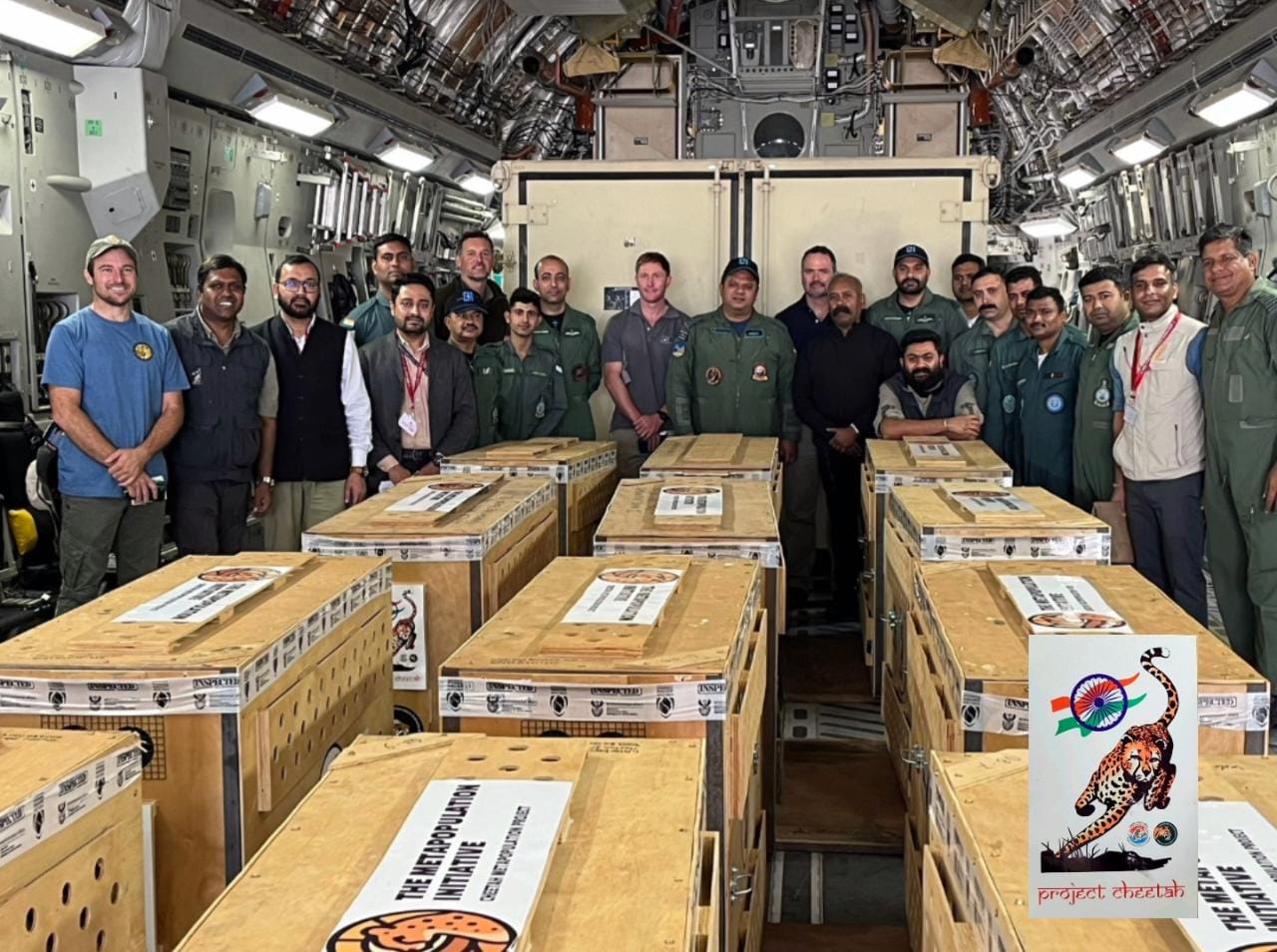 "In Kuno National Park today, the number of Cheetahs is going to increase. I thank PM Modi from the bottom of my heart, it is his vision. 12 Cheetahs will be rehabilitated to Kuno and total number will become 20," CM Chouhan said.With the addition of these 12 members, the count of cheetahs at the KNP has gone up to 20. "The cheetahs from South Africa have been quarantined," Kuno Divisional Forest Officer P K Verma told PTI from the spot. These animals had embarked on a journey to their new home thousands of miles away aboard an IAF transport aircraft from the O R Tambo International Airport, Gauteng in South Africa shortly before midnight, a project participant and expert said earlier. The intercontinental translocation of these fastest land animals – first from Namibia and now from South Africa – is part of the Indian government's ambitious cheetah reintroduction programme. The country's last cheetah died in Koriya district of present-day Chhattisgarh in 1947 and the species was declared extinct in 1952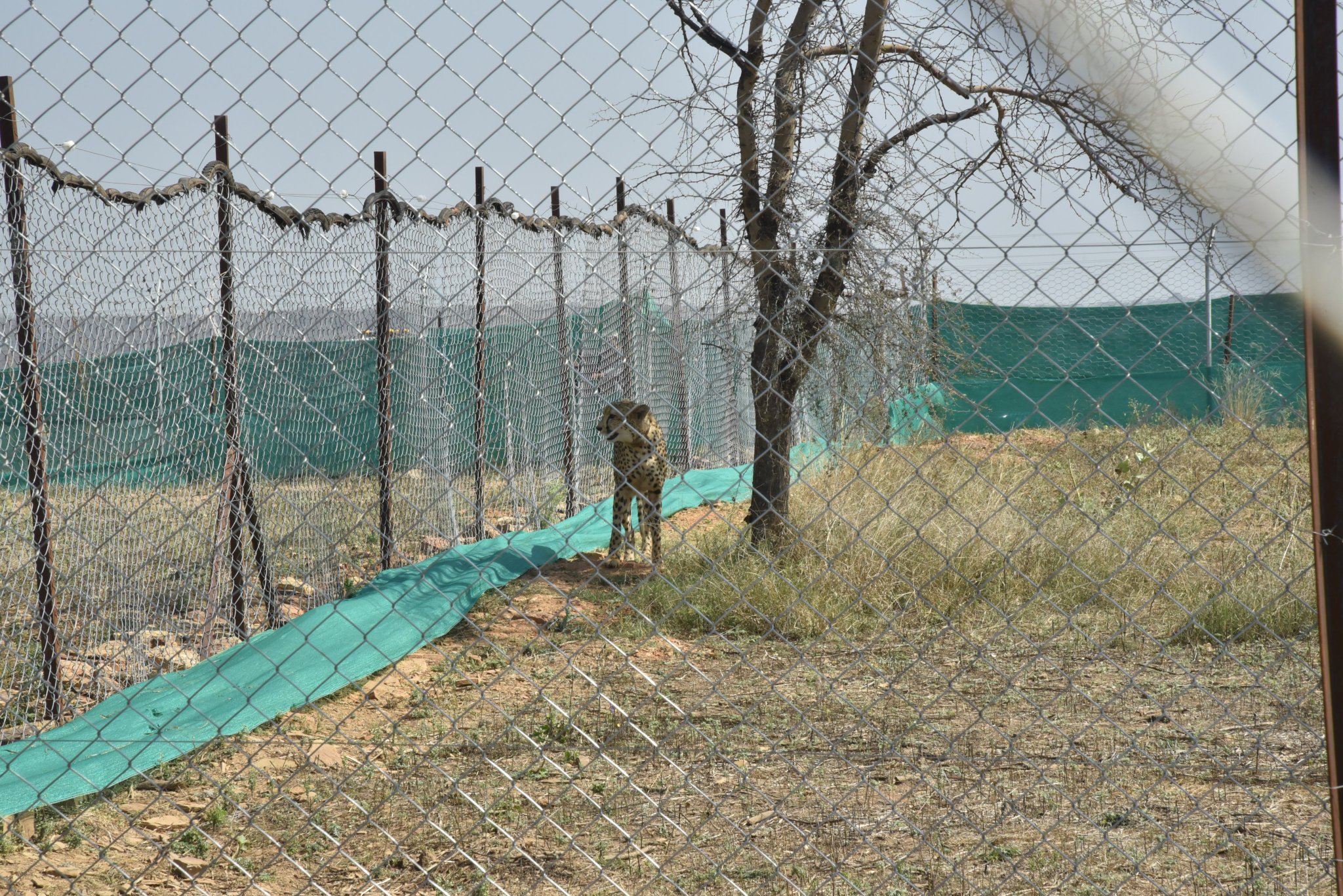 Earlier the Cheetah Project Chief, SP Yadav said, "We are happy to announce that at 8.30 pm (Local South African Time), the 12 cheetahs took off from Johannesburg airport in a C-17 Globemaster aircraft for the Gwalior airport. The cheetahs will land at the Gwalior airport at around 10 am IST on Saturday, February 18".