Mayurbhanj :20/11/23:The President of India, Smt Droupadi Murmu, inaugurated an Eklavya Model Residential School at Kuliana, district of Mayurbhanj, Odisha today (November 20, 2023).
Speaking on the occasion, the President said that during her childhood there was no school near her home; therefore, she had to go away from home for study. She said that many children were deprived of education at that time due to non-availability of a nearby school which is not the case today. She expressed confidence that with the opening of the Eklavya Model Residential School, local children will now have more opportunities for education.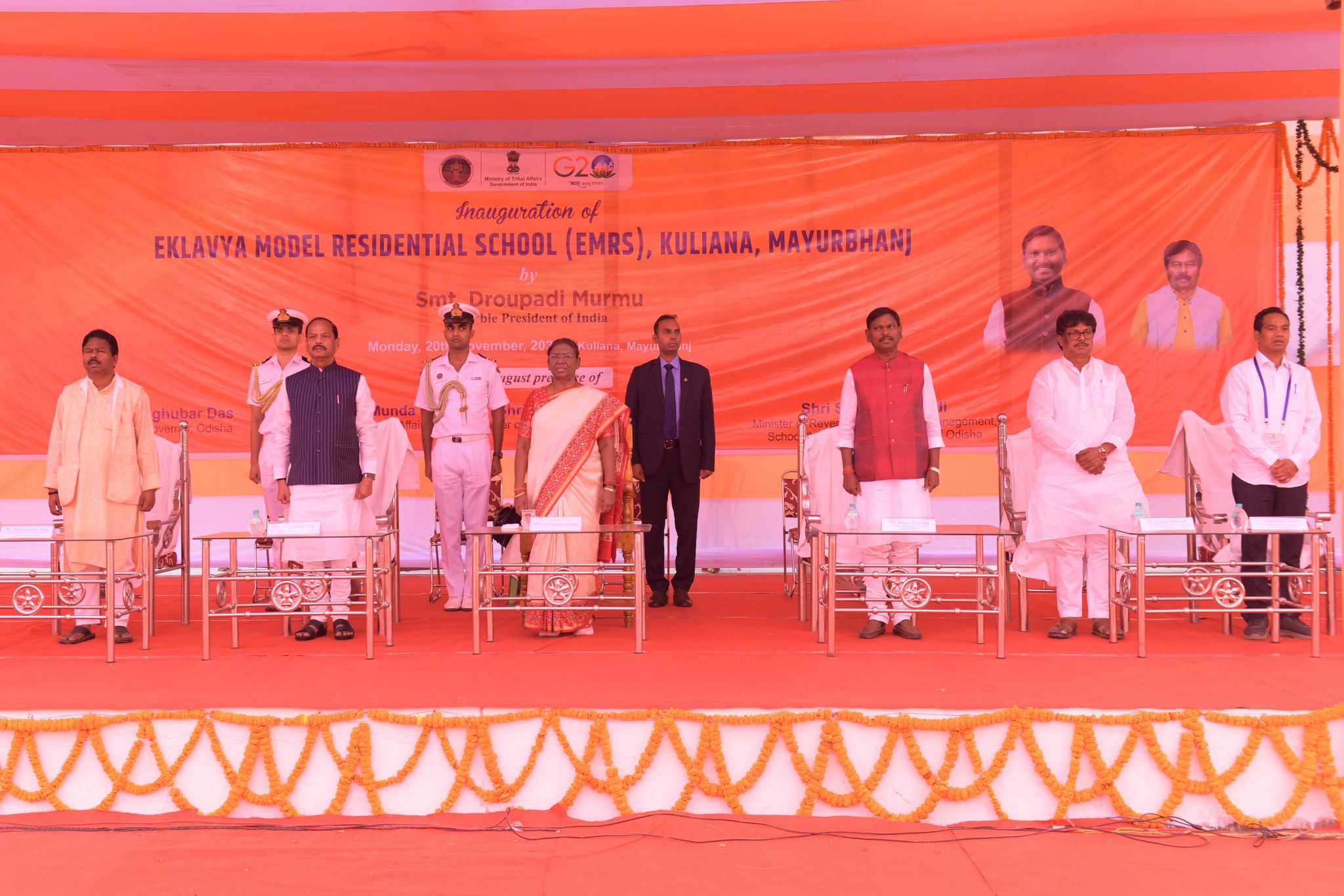 The President said that education is the key to economic and social well-being. She advised parents to educate their children.
Addressing the children, the President said that she also comes from a humble background like them. She got the opportunity to serve the citizens, because of her education. She said that education can make them successful. Being an educated person, they can contribute to the progress of the country and society along with their own development
The President said that the Government of India has started multi-pronged schemes through various ministries to provide railways, national highways, education, health, and other such basic amenities in tribal-dominated areas.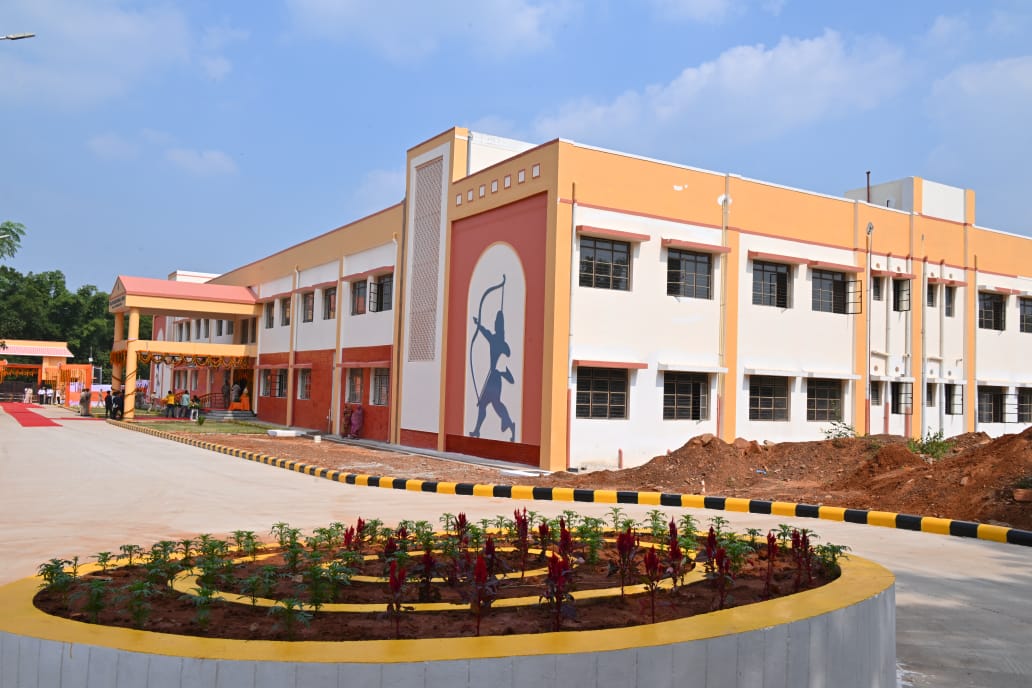 She was happy to note that more than 700 Eklavya Model Residential Schools are being established across the country for education of tribal children. She said that in these schools more than 3.5 lakh tribal students across India will be able to get quality education and be able to contribute to the development of society and nation.