Bhubaneswar: 29/10/23: Odisha Chief Minister Naveen Patnaik on Sunday announced that the state government will spend Rs 2,000 crore to develop a disaster-resilient infrastructure across the state.
Addressing a gathering in a virtual mode in Bhubaneswar on the occasion of the 'Disaster Preparedness Day' on Sunday to recall the horror of the Super Cyclone that hit Odisha in 1999, the Chief Minister said that natural disasters have become a major challenge for Odisha. However, Odisha has always tried and successfully dealt with the disasters.
According to the Chief Minister, the Bahanaga triple-train tragedy in the Balasore district earlier this year is an example of the preparedness of the state government to tackle natural and man-made disasters. He said that Special Units will be opened in Cuttack, Berhampur, Sambalpur, and Rayagada to combat natural and man-made disasters. These units will rush to the places that are likely to be hit by natural calamities in the shortest time possible and undertake rescue and relief operations.
The Panchayati Raj & Drinking Water Department will prepare a special plan to deal with different types of disasters at the Grama Panchayat level in 10 coastal districts of the state.
Speaking on this occasion, Chief Secretary Pradeep Jena said that 10 persons from each village will be trained by the Red Cross on disaster management. Besides, the government officers will also undergo the training.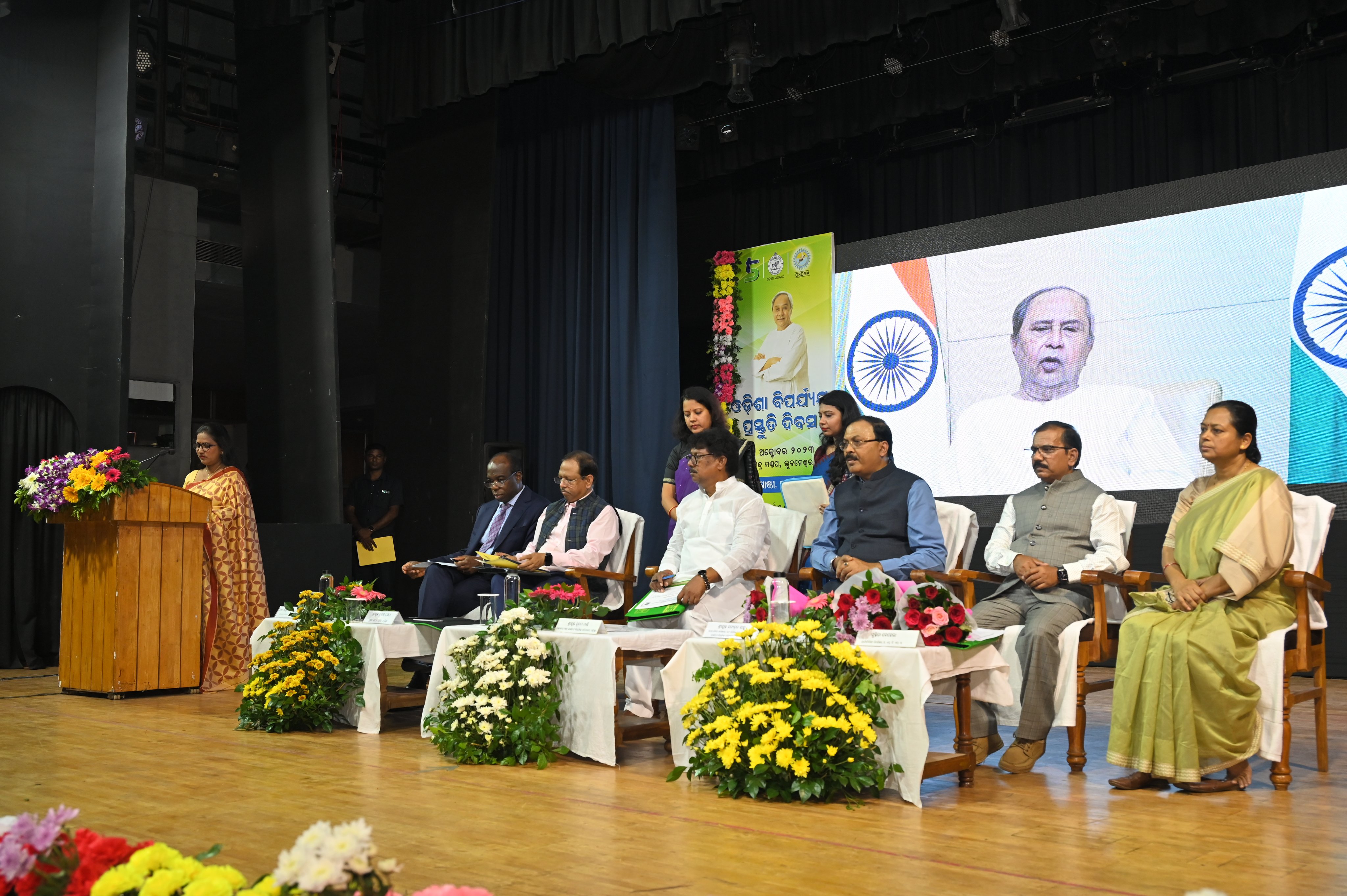 In addition, automated weather and rain gauge stations will be set up in every panchayat and the World Bank will provide financial assistance in the project for 3,000 panchayats, the Chief Secretary said.
Auguste Tano Kouamé, Country Director, World Bank, congratulated Odisha for setting an example for other states in disaster management and the pride that the World Bank feels in being a part of this journey through various programmes that it supports in Odisha.
The movie 'Where Every Life is Precious' – a journey towards resilient Odisha, made by OSDMA in collaboration with the World Bank was screened at the event. This was followed by a release of documents, felicitations, and prize distribution.
Revenue and Disaster Management Minister Sudam Marndi, Special Relief Commissioner (SRC) Satyabrat Sahu, and others were present at the meeting.