Panjim:24/9/23: The Union Minister of Ports, Shipping & Waterways and Ayush, Shri Sarbananda Sonowal inaugurated the maiden edition of 'Bharatiya Prakash Sthamb Utsav' or Indian Lighthouse Festival at the historic Fort Aguada in Panjim, Goa on 23rd Sept 2023.
The festival is aimed at rejuvenating the rich maritime history of India's 75 iconic lighthouses and unraveling the illustrious stories of the world. At the flagship venue of this maiden event, at Fort Aguada, the meeting was attended by Chief Minister of Goa, Shri Pramod Sawant; the Union Minister of State for Ports, Shipping & Waterways and Tourism, Shri Shripad Naik; Minister of Tourism, Govt of Goa, Shri Rohan Khaunte; Micheal Lobo, MLA among other senior officials from both state and central governments.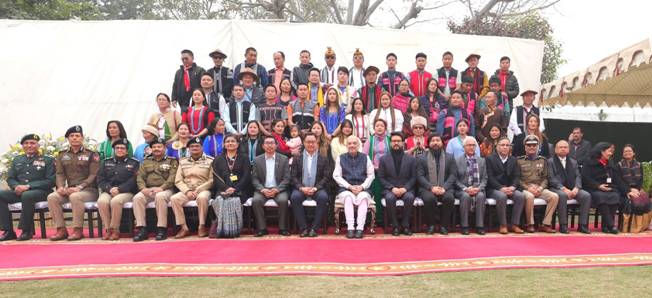 Speaking on the occasion, the Shri Sarbananda Sonowal said, "Today, we pay our gratitude to the vision and leadership of our visionary leader, Shri Narendra Modi ji, who championed the transformation of our distinctive lighthouses into captivating heritage tourism sites. For far too long, the silent sentinels of coastlines were left ignored while serving the light of hope to scores of sailors and ships amidst the darkest nights. The "Lighthouse Festival" is our endeavor to change that. It is our mission to inform, engage, and educate all of you about the vital role these historic beacons have played in our nation's history."
The Ministry of Ports, Shipping & Waterways, Government of India is aiming to leverage the Indian Lighthouse Festival to shore up base for Public public-private partnership route to develop the historic into a world-class tourist destination. The Directorate General of Lighthouses and Lightships has already identified 75 such lighthouses, and this festival is a testament to the commitment of the government to celebrate and preserve our maritime heritage.
The Union Minister said, "The "Lighthouse Festival" is a magnificent celebration that promises to be a captivating journey through time and beauty, a journey that will illuminate the hidden gems of our maritime history and reveal the untold stories of our historic lighthouses. "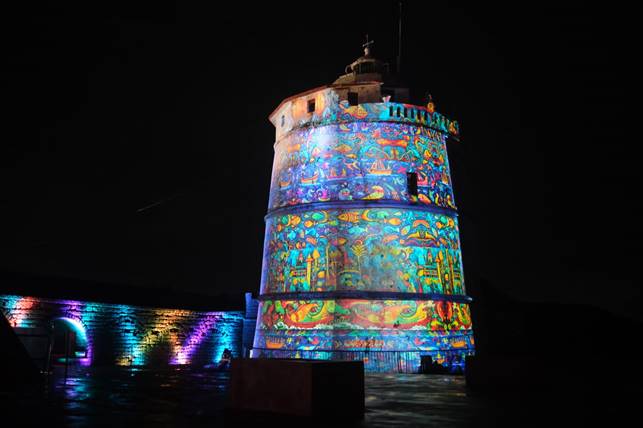 During the day-long programme, a session titled 'Vanguards of Our Shores: Lighthouses as Testaments of India's Past and Present' was held, organized by Bharat Pravah, an initiative of Institute for Governance, Policies and Politics, where famous historian and archaeologist, Prof. Vasant Shinde of the Rakhigarhi fame, spoke about the historical significance of Lighthouses in India's maritime history. Dr. Sunil Gupta, Maritime Archaeologist and OSD at the Pradhanmantri Sangrhalaya, New Delhi; and Dr. Vasu Uspakar, Director of the Goa State Museum also spoke at the session. Joint Secretary of MoPSW presented a case for Ministry's approach towards the Lighthouse Heritage Tourism Development and the investment opportunities across 75 Lighthouses in this phase.
The key highlights of India's First Lighthouse Festival are cultural exhibitions, sessions highlighting maritime history and culture, classical performances, light, and sound shows, melodious evenings with celebrity singers, flavours of the coast, and community engagements.