Newdelhi:15/8/23:The Prime Minister, Shri Narendra Modi, speaking from the ramparts of the Red Fort on the occasion of 77th Independence Day today, greeted his 140 crore 'Pariwarjan' (Family Members) and noted the trust in the country which is at an all time high.
Shri Modi paid tributes to every great who took part in India's freedom struggle. Recalling the Non-Cooperation Movement and Satyagraha Movement under Mahatma Gandhi and sacrifice of Bhagat Singh, Sukhdev and Rajguru and numerous Bravehearts, he said that almost everyone from that generation took part in the freedom struggle.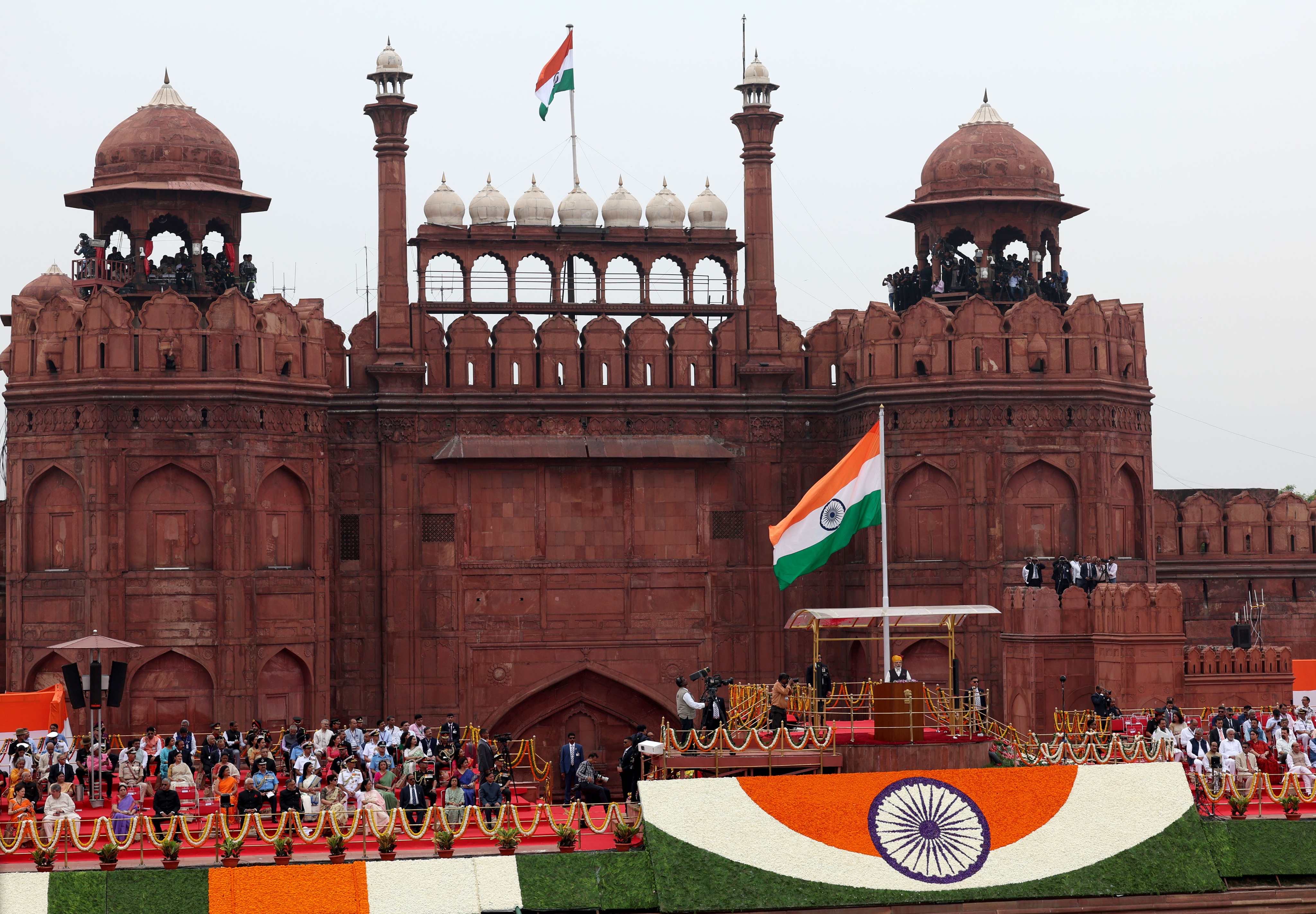 He underlined the key anniversaries that are taking place in this momentous year. Today marks the conclusion of the 150th Jayanti year of the great revolutionary and spiritual icon Sri Aurobindo. He also mentioned the 150th year of Swami Dayanand's Jayanti, 500th birth anniversary of Rani Durgawati which will be celebrated with great enthusiasm. He also noted the 525 years of paragon of Bhakti Yog Sant Meera Bai. Next Republic Day too will be the 75th Republic Day, he said. "In many ways, many opportunities, many possibilities, every moment new inspiration, moment by moment new consciousness, every moment dreams, moment by moment resolution, perhaps there can be no greater opportunity to be engaged in nation building than this", Shri Modi added.