Newdelhi:11/8/23:The probationers of Indian Postal Service (2021 and 2022 Batch) called on the President of India, Smt Droupadi Murmu at Rashtrapati Bhavan today (August 11, 2023).
Speaking on the occasion, the President said that the Department of Posts, with its remarkable 160-year journey, stands as a beacon of service to our nation. Its extensive network of nearly 1,60,000 Post Offices makes it the largest postal network in the world. She added that the Indian postal network acts as a unifying thread, binding together our vast array of cultures and traditions.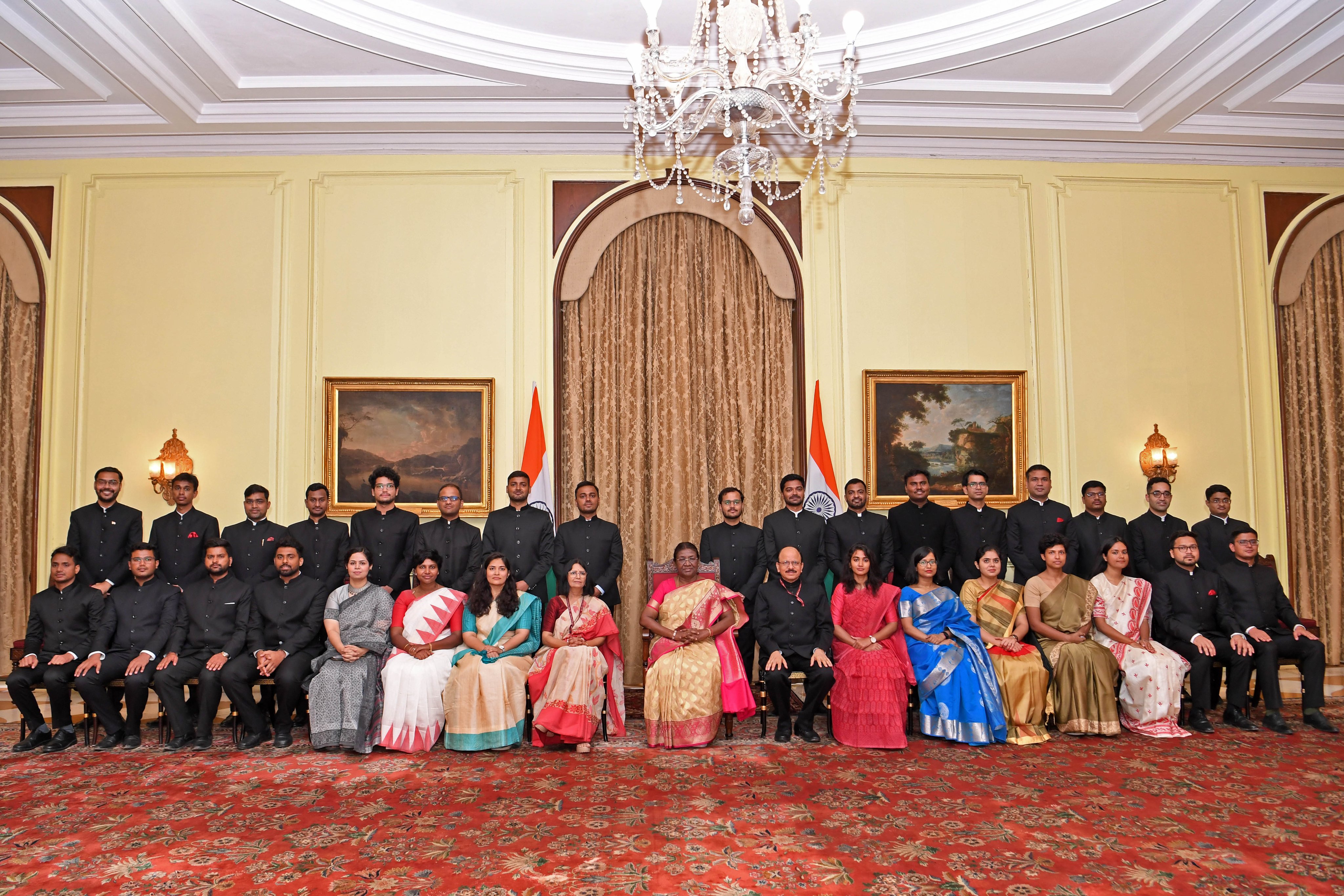 The President appreciated the role of the Department of Posts in financial inclusion. She was happy to note that the department has undertaken strategic initiatives to bridge the financial gap and empower marginalized communities. She noted that the Department of Posts has played a pivotal role in disbursing government subsidies, welfare payments, and pensions. She stated that seamless distribution of funds through post offices has reduced the dependency on intermediaries and minimized leakages.
The President said that the role of Indian Postal Service officers revolves around serving the people of this nation and therefore a customer-centric approach is required. She stated that in an age marked by instant messaging and social media, the Department of Posts must evolve to stay relevant. She was happy to note that the Department is actively modernizing its services to adapt to the digital landscape. She said that innovative ideas of young probationers will be invaluable in this transformative journey.