Newdelhi:29/7/23:The Prime Minister, Shri Narendra Modi inaugurated Akhil Bhartiya Shiksha Samagam at Bharat Mandapam in Delhi today. It coincides with the 3rd anniversary of National Education Policy 2020. He also released the first installment of funds under the PM SHRI Scheme. 6207 schools received the first installment with a total amounting to 630 crore Rupees. He also released education and skill curriculum books translated into 12 Indian languages. The Prime Minister also took a walkthrough of the exhibition showcased on the occasion.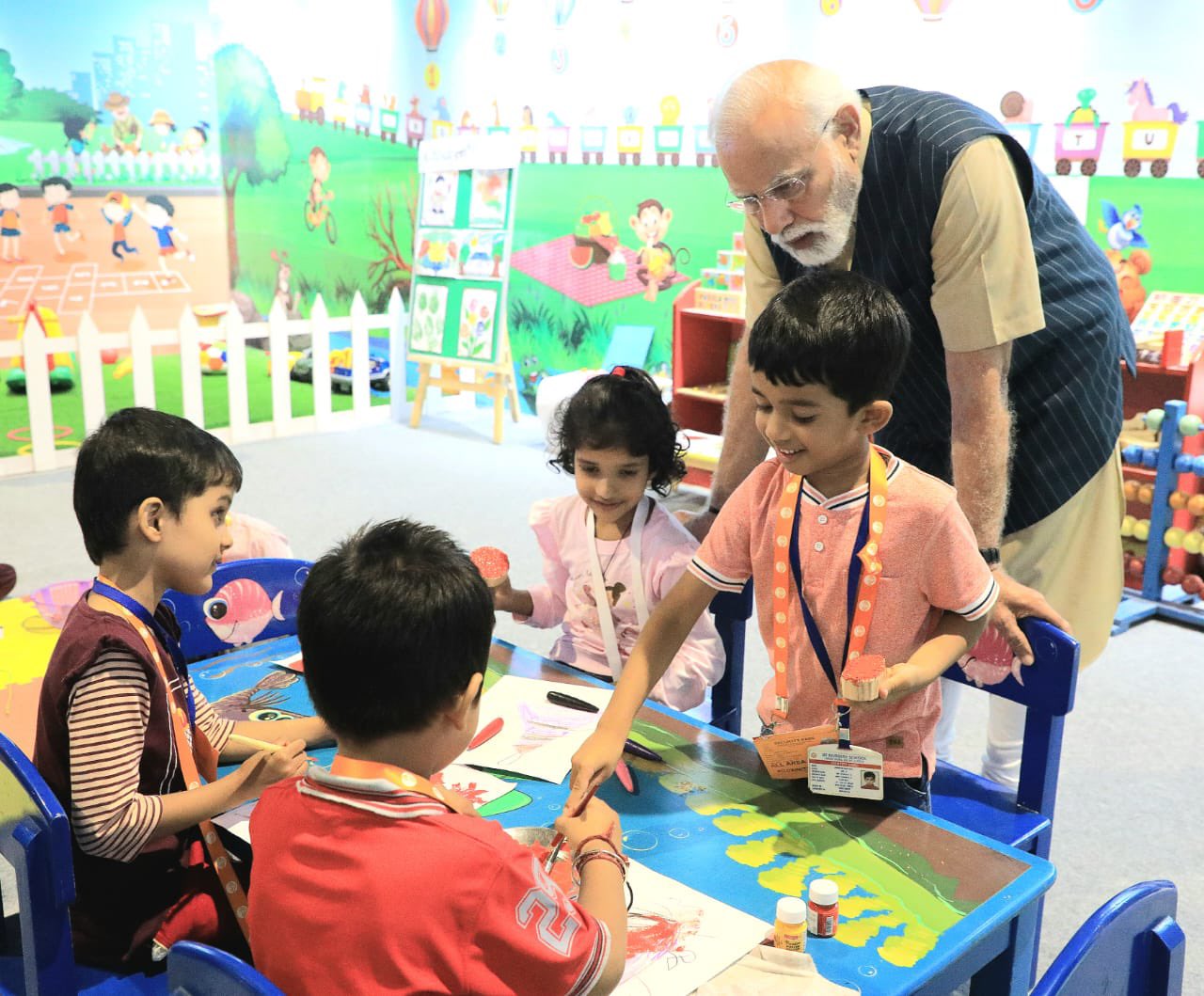 Addressing the gathering, the Prime Minister underlined the primacy of education among the factors that can change the destiny of the nation. "Our education system has a huge role in achieving the goals with which 21st century India is moving", he said. Emphasizing the importance of the Akhil Bhartiya Shiksha Samagam, the Prime Minister said that discussion and dialogue are important for education. The Prime Minister mentioned the coincidence of the last Akhil Bhartiya Shiksha Samagam taking place in the newly constructed Rudraksha convention center of Varanasi and this year's Akhil Bhartiya Shiksha Samagam taking place in the brand new Bharat Mandapam. This is the first event at the Mandapam after its formal inauguration.
From the Rudraksha of Kashi to the modern Bharat Mandapam, the Prime Minister said that there is a hidden message in the journey of Akhil Bhartiya Shiksha Samagam of amalgamation of ancient and modern. He said that on the one hand, the educational system of India is preserving the ancient traditions of the land while on the other hand, the nation is fast progressing in the field of science and technology. The Prime Minister congratulated those who have contributed to the education sector for the progress made so far. Noting that today marks the third anniversary of the National Educational Policy, the Prime Minister thanked the intellectuals, academicians and teachers for taking this up as a mission and contributing towards the immense progress. Speaking about the exhibition showcased on the occasion, the Prime Minister highlighted the display of skills and education and innovative techniques. He touched upon the transforming face of education and schooling in the country where small children are learning via playful experiences and expressed optimism for the same. He also urged the guests to explore the exhibition.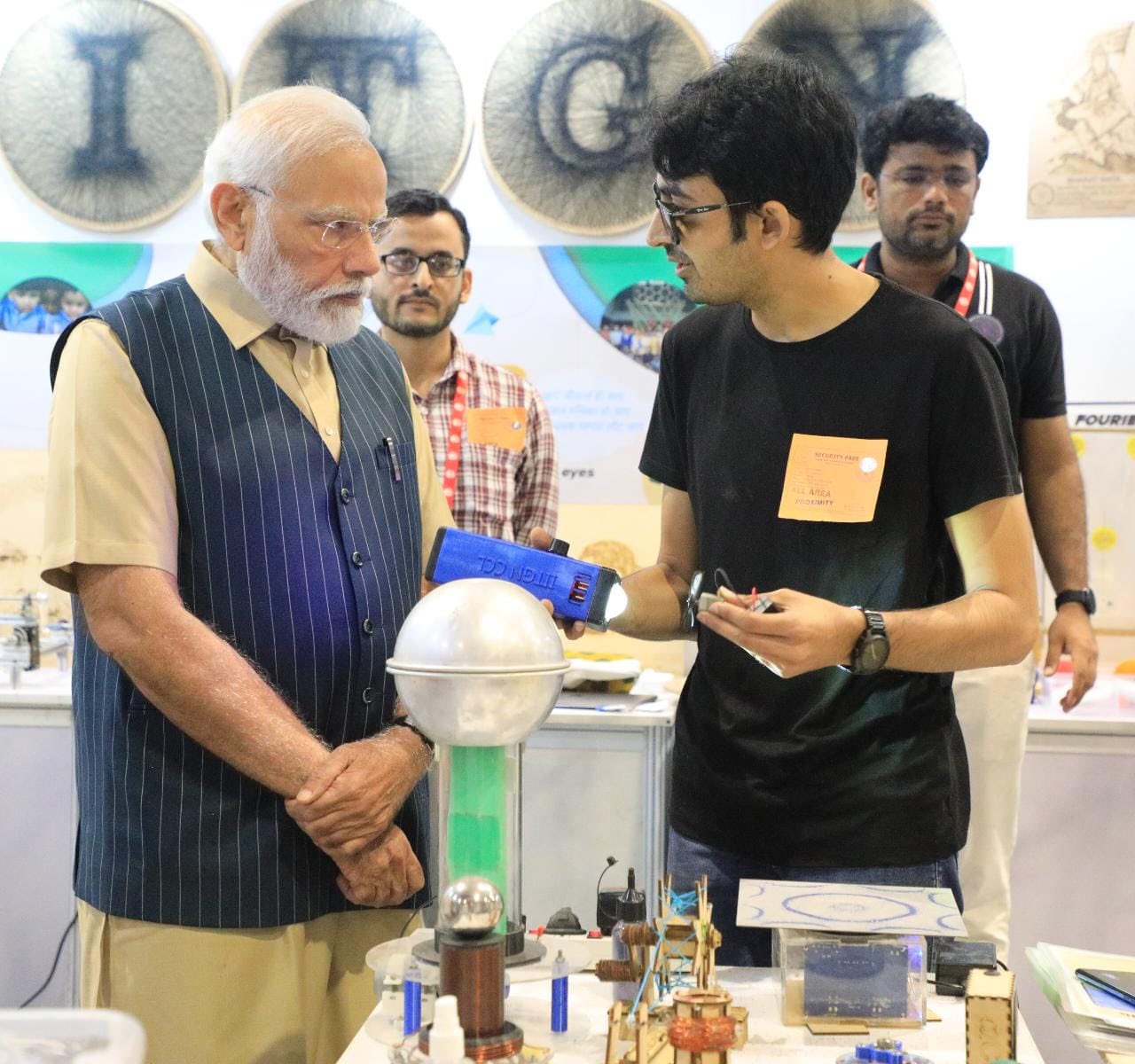 The Prime Minister talked about the responsibility that growing global curiosity in a strong India places on us.  He reminded about acquainting the students of the importance of Yoga, Ayurveda, art and literature. He concluded by reminding the teachers about the importance of the current generation of students in India's journey to a 'Viksit Bharat' in 2047.
Union Minister for Education and Skill Development and Entrepreneurship, Shri Dharmendra Pradhan was present on the occasion among others.