Newdelhi:17/7/23:NITI Aayog released the third edition of the report titled 'Export Preparedness Index (EPI) 2022' for States/UTs of India today. The report was released by Vice Chairman, NITI Aayog, Shri. Suman Bery.
Throughout the post-pandemic era, Indian exports have proven their resilience by successfully navigating the challenges thrown up by the post pandemic supply-chain issues and geopolitical factors. To maintain this momentum, India aims to become a global export player by promoting States and further districts as export hubs. The EPI 2022 recognizes that by unlocking regional competitiveness and leveraging our innate diversity, India can enhance its export potential. The Export Preparedness Index by NITI Aayog in association with the Institute for Competitiveness, delves deeper beyond states and examines exports at the district level.
The EPI 2022 report seeks to empower State governments with region-specific insights to assist decision-making, identify strengths, address weaknesses, and foster comprehensive growth across States and UTs of India.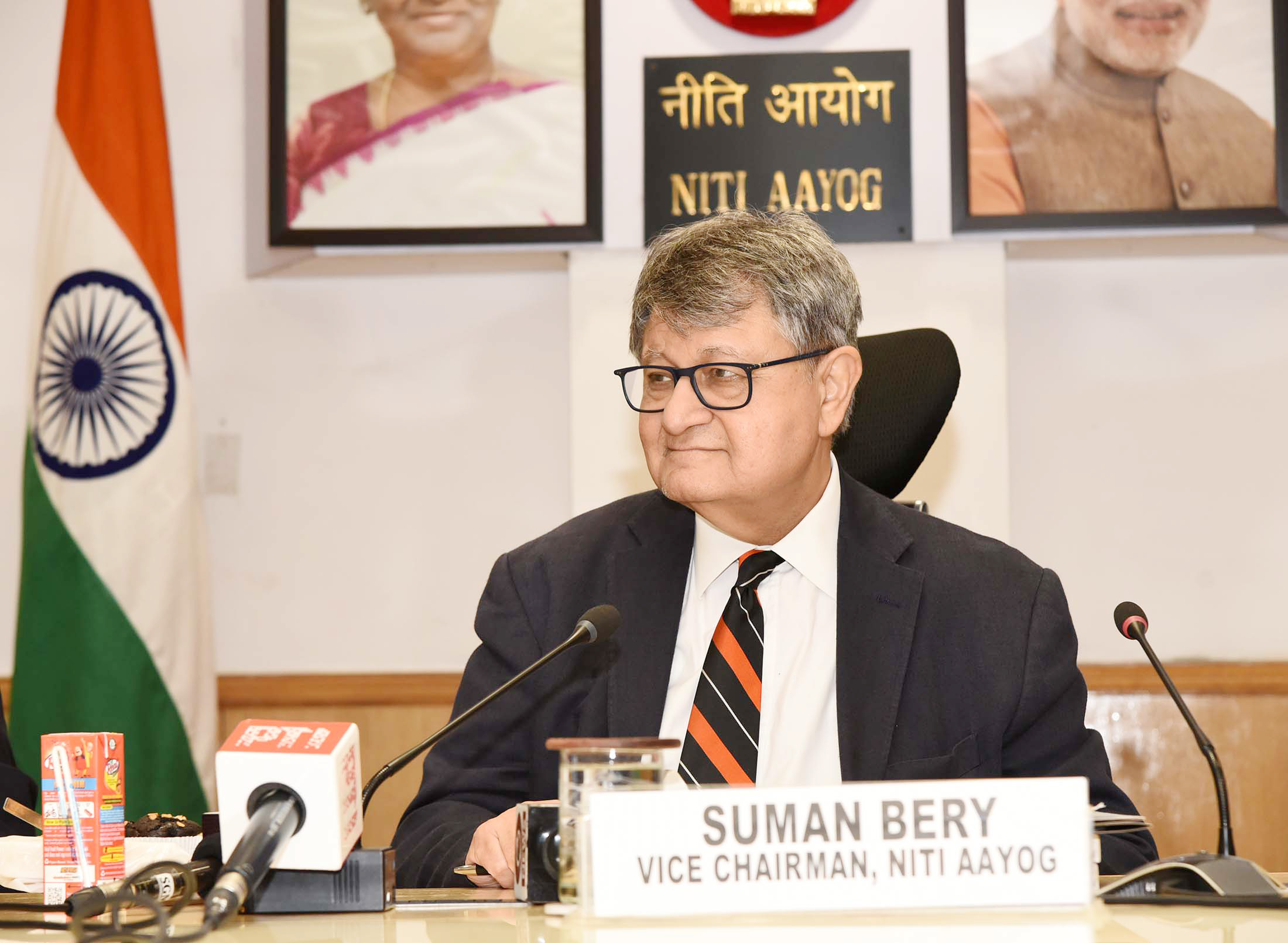 The comparative analysis of export preparedness among States and UTs introduces a framework that fosters competitiveness within the country. This index empowers stakeholders to identify strategies and improve parameters that impact a state's exports, thereby enhancing its export competitiveness. It provides a comprehensive analysis for policy changes and the creation of a favourable export ecosystem using its data-driven approach. Consequently, this edition can serve as a catalyst for competitive federalism, elevating the export performance of every state and contributing to the nation's overall development. It is important to note that each iteration of EPI has its own methodology and therefore does not offer itself to comparison across editions due to evolving factors.
The report presents a comprehensive analysis of India's export performance in FY22, along with its sector-specific and district-level merchandise export trends. The EPI 2022 Report evaluates the performance of the states across four pillars – Policy, Business Ecosystem, Export Ecosystem, and Export Performance. The index uses 56 indicators which holistically capture the export preparedness of States and UTs in terms of exports at both the state and district-level.
The overview of the four pillars in the index is –
Policy Pillar evaluates states and UTs' performance based on its adoption of export-related policy ecosystem at a state and district level as well as the institutional framework surrounding the ecosystem.
Business Ecosystem assesses the prevailing business environment in a state/UT, along with the extent of business-supportive infrastructure, and a state/UTs' transport connectivity.
Export Ecosystem focuses on the export-related infrastructure in a state along with the trade support provided to the exporters, and the prevalence of Research and Development in the state to foster innovation.
Export Performance is an output-based indicator which gauges the growth of a state's export over the previous year and analyses its export concentration and footprint on the global markets.
These pillars are further based on ten sub-pillars – Export Promotion Policy; Institutional Framework; Business Environment; Infrastructure; Transport Connectivity; Export Infrastructure; Trade Support; R&D Infrastructure; Export Diversification; and Growth Orientation.
The EPI 2022 Report observed that most 'Coastal States' have performed well, with the states of Tamil Nadu, Maharashtra, Karnataka and Gujarat being the top-performers in the Export Preparedness Index across the country, in all categories of states.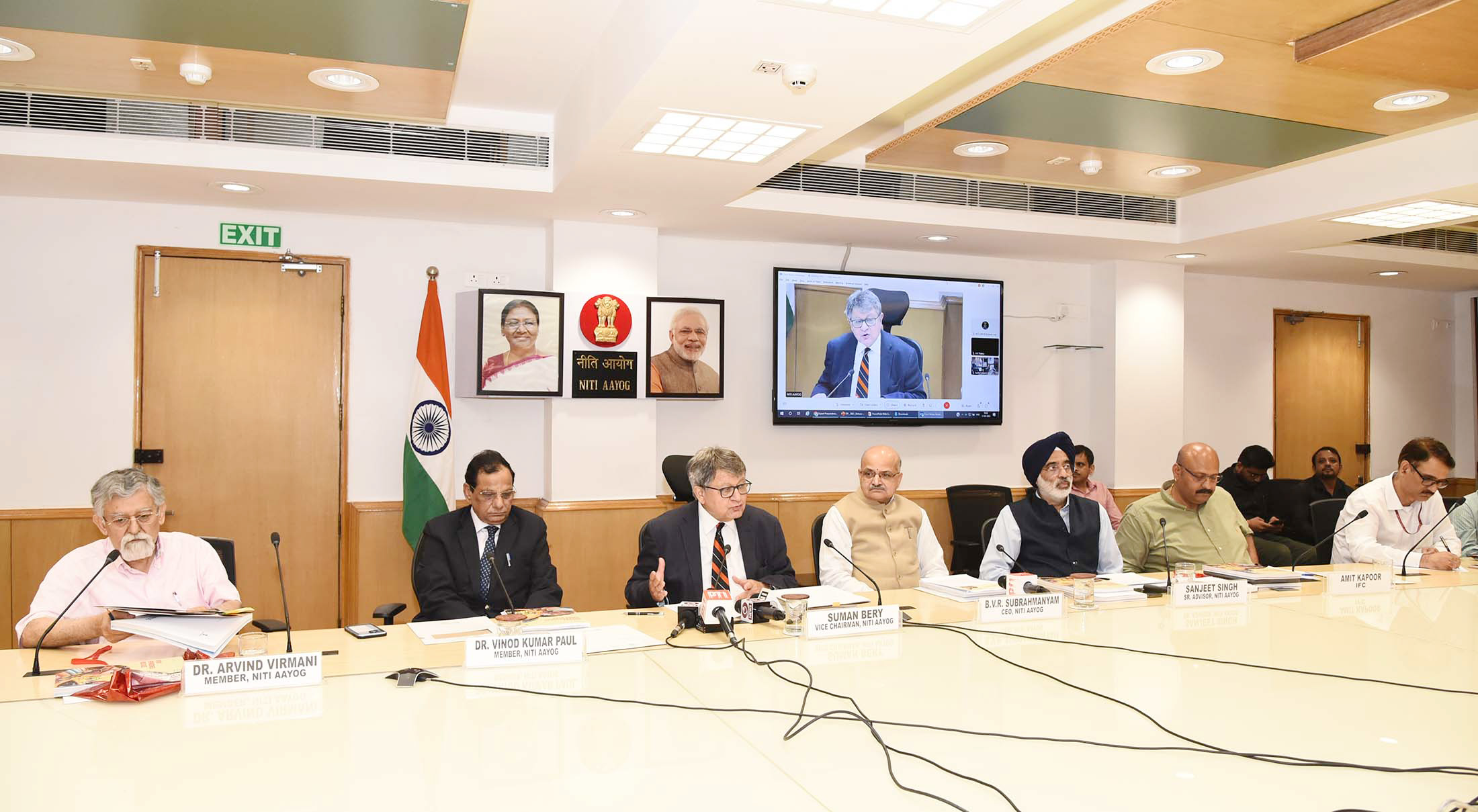 The efforts of state governments in improving the policy ecosystem have led many states to create export promotion policies and district-level export action plans. It is noted in the report, there is a scope for improvement in business and export ecosystem in many states which is necessary to improve their export performance.
The report encourages state governments to create solutions to their context-specific challenges to exports. The states can also exploit their innate diversity by promoting products unique to them and helping them reach the global market. Consistent investment in research and development can foster innovation, which in turn can facilitate higher efficiency in exports, and diversification of India's export basket. Further efforts in identification of new markets and exporting diversified products according to state's competitive advantage can help India in improving its global footprint.
The report aims to facilitate competitive federalism in the country which creates a spirit of healthy competition among the states and encourage peer-learning among the states. It further acknowledges that for a comprehensive evaluation of the export preparedness of states important indicators, such as source of origin of export data, and service exports need to be assessed as they are currently not being captured at the sub-national level. Using this index, states can improve on their weak areas and positively impact their export performance.
The Export Preparedness Index 2022 report was released by Suman Bery, Vice Chairman, NITI Aayog in the presence of Dr. Arvind Virmani, Member, NITI Aayog; Shri. BVR Subramanyam, CEO, NITI Aayog; Sanjeet Singh, Senior Advisor, NITI Aayog and Amit Kapoor, Chairman, Institute for Competitiveness.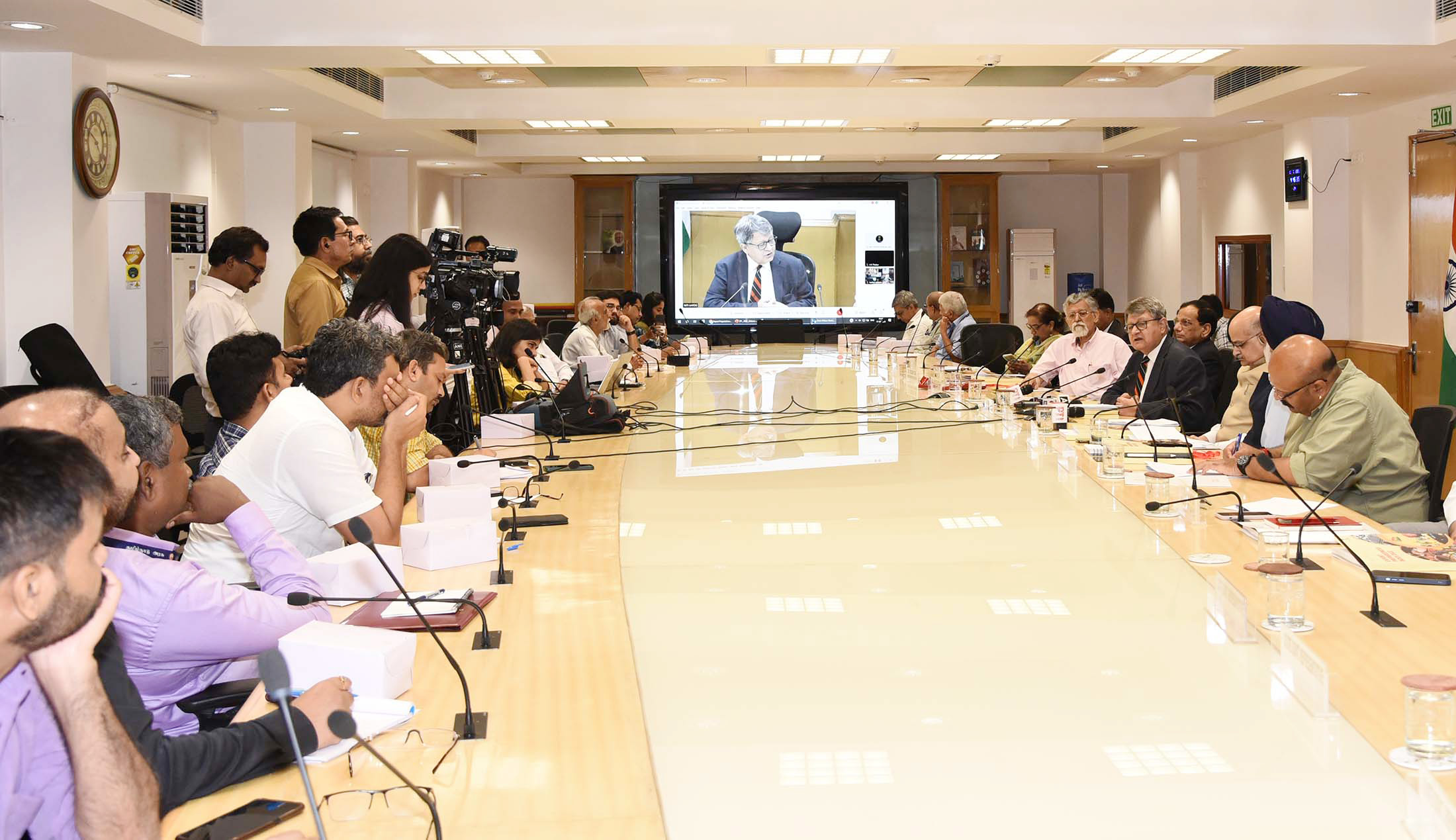 At the release of the report Vice Chairman, NITI Aayog, Suman Bery stated, "As we look towards 2047 and becoming the third largest economy, we need to focus on fostering competitiveness in service and agriculture exports along with manufacturing. To achieve it, comparative advantages of states should be leveraged."
Dr. Arvind Virmani, Member, NITI Aayog said, "Exporting firms are more productive than domestic firms. Their presence contributes to creation of demand for skilled labour, which in turn impacts the overall productivity of the region, the revenue earned by states, quality of jobs, and industrial infrastructure in the state."
Shri. BVR Subramanyam, CEO, NITI Aayog also remarked, "Exports are the driving engines of economic growth, although many states do not realize its importance. With its pillars, sub-pillars, and indicators, this report enables the states to learn how they can improve exports and fills the knowledge gap that exists in terms of awareness about developing export strategies."
Sanjeet Singh, Senior Advisor, NITI Aayog said, "This report is a great compendium for states to look into and evaluate their approach towards improving exports. EPI 2022 also looks into district-level export trends, state profiles, category-wise, pillar and sub-pillar wise rankings of all states. In addition, each state has a detailed scorecard in the report which can help them understand their performance."
Dr. Amit Kapoor also stated, "EPI is a data-driven tool, with a robust methodology, which aims to help states/UTs develop targeted strategies to enhance their export competitiveness. EPI helps foster the spirit of cooperative and competitive federalism by encouraging peer-learning and enabling them to leverage their own strengths."
EPI 2022 Overall Rankings
| | | | |
| --- | --- | --- | --- |
| Rank | State | Category | Score |
| 1 | Tamil Nadu | Coastal | 80.89 |
| 2 | Maharashtra | Coastal | 78.20 |
| 3 | Karnataka | Coastal | 76.36 |
| 4 | Gujarat | Coastal | 73.22 |
| 5 | Haryana | Landlocked | 63.65 |
| 6 | Telangana | Landlocked | 61.36 |
| 7 | Uttar Pradesh | Landlocked | 61.23 |
| 8 | Andhra Pradesh | Coastal | 59.27 |
| 9 | Uttarakhand | Himalayan | 59.13 |
| 10 | Punjab | Landlocked | 58.95 |
| 11 | Odisha | Coastal | 58.84 |
| 12 | Madhya Pradesh | Landlocked | 55.68 |
| 13 | Rajasthan | Landlocked | 54.80 |
| 14 | West Bengal | Coastal | 53.57 |
| 15 | Himachal Pradesh | Himalayan | 52.25 |
| 16 | Goa | UT/Small States | 51.58 |
| 17 | Jammu and Kashmir | UT/Small States | 47.79 |
| 18 | Delhi | UT/Small States | 47.69 |
| 19 | Kerala | Coastal | 44.03 |
| 20 | Jharkhand | Landlocked | 43.91 |
| 21 | Assam | Landlocked | 43.19 |
| 22 | Bihar | Landlocked | 41.06 |
| 23 | Manipur | Himalayan | 40.77 |
| 24 | Andaman & Nicobar Islands | UT/Small States | 40.65 |
| 25 | Chhattisgarh | Landlocked | 39.10 |
| 26 | Tripura | Himalayan | 38.30 |
| 27 | Sikkim | Himalayan | 36.86 |
| 28 | Nagaland | Himalayan | 34.63 |
| 29 | Ladakh | UT/Small States | 31.51 |
| 30 | Chandigarh | UT/Small States | 31.27 |
| 31 | Puducherry | UT/Small States | 24.34 |
| 32 | Meghalaya | Himalayan | 24.24 |
| 33 | Arunachal Pradesh | Himalayan | 19.92 |
| 34 | Dadra Nagar and Haveli & Daman and Diu | UT/Small States | 18.74 |
| 35 | Mizoram | Himalayan | 16.96 |
| 36 | Lakshadweep | UT/Small States | 11.30 |