Bangkok :17/7/23: Indian athletes won a total of 27 medals – six gold, 12 silver and nine bronze – at the Asian Athletics Championships 2023, which was held at the Suphachalasai National Stadium in Bangkok, Thailand, from July 12 to 16.
The performance saw India equal their best-ever showing at the Asian Athletics Championships in terms of medals count. Indian athletes won 27 medals, including nine golds, at Bhubaneswar 2017 as well.
The Asian Athletics Championships was held after a gap of four years after the 2021 edition in Hangzhou, China was cancelled due to COVID-19. The previous edition, Doha 2019, saw India finish with 16 medals – two gold, seven silver and seven bronze.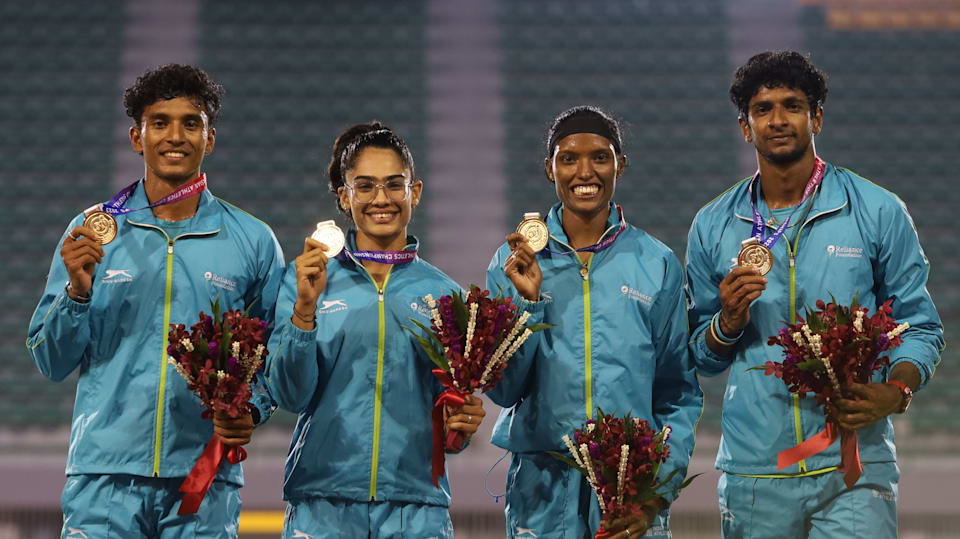 Men's shot putter Tajinderpal Singh Toor, women's hurdler Jyothi Yarraji, triple jumper Abdulla Aboobacker, women's steeplechaser Parul Chaudhary, men's 1500m runner Ajay Kumar Saroj and the mixed 4x400m relay team of Rajesh Ramesh, Aishwarya Kailash Mishra, Amoj Jacob and Subha Venkatesan accounted for India's six gold medals at the Asian Athletics Championships 2023 in Bangkok.
In the overall Asian Athletics Championships 2023 medals table, India finished third, behind Japan and the People's Republic of China. Japan won in 37 medals, including 16 golds, while China bagged 22 medals, including eight golds.