Newdelhi:10/7/23:The President of India, Smt Droupadi Murmu inaugurated Visitor's Conference 2023 at Rashtrapati Bhavan today (July 10, 2023).
In her inaugural address, the President said that education is vital for the progress of the individual, society and country. For most of the youth, higher education is the most effective way to come out from the adverse situations. She stated that providing equitable and inclusive higher education to youth coming from socially and economically disadvantaged groups is one of the priorities of the National Education Policy- 2020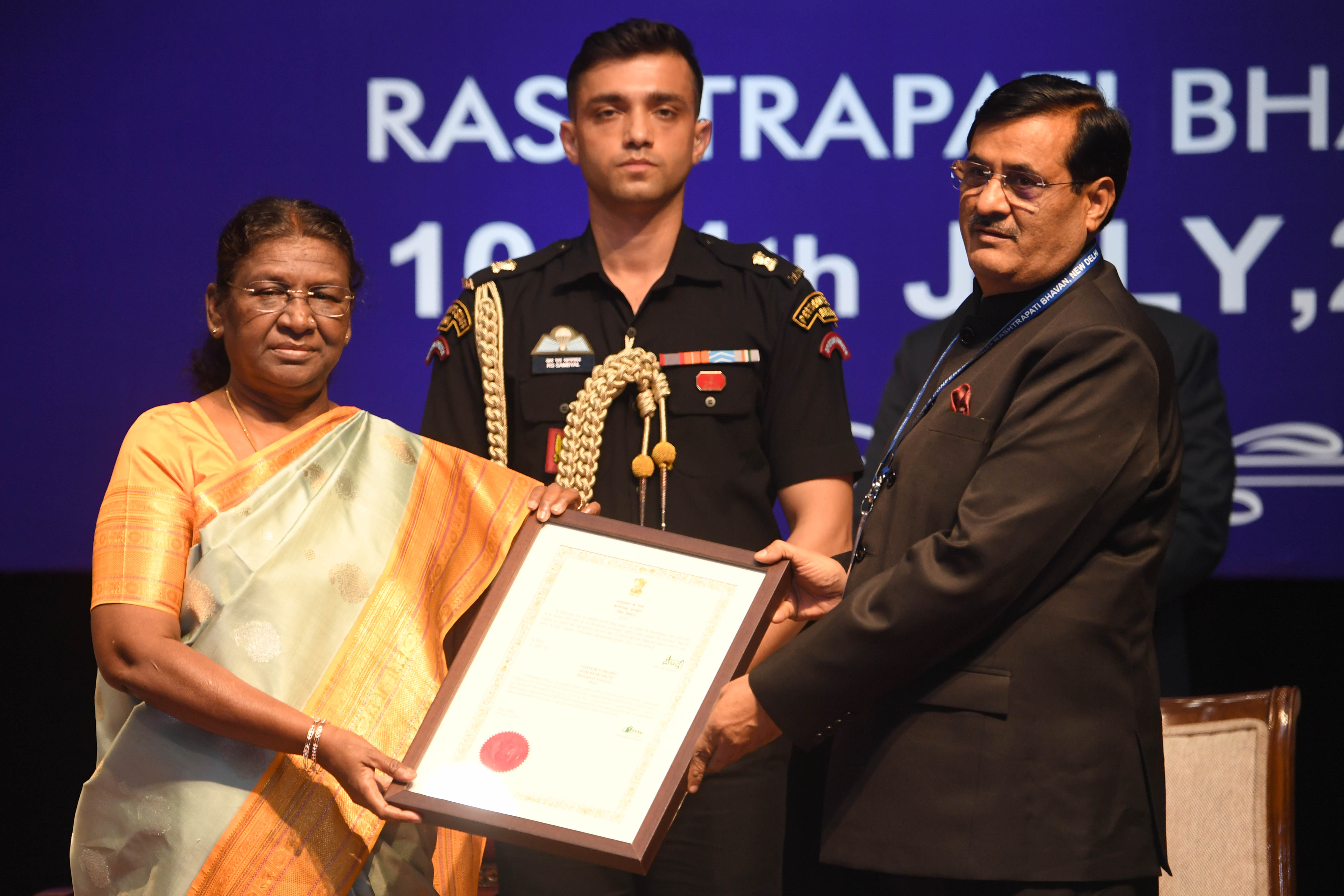 .The President said that countries would be able to become Global Super-powers with the power of knowledge. She stated that the aim of the NEP is to make India a Global Knowledge Super-power. She expressed confidence that the higher educational institutions will play an important role in achieving the goal of establishing India as a developed nation by the year 2047. She was happy to note that the Union Ministry of Education, in coordination with all stakeholders, is making continuous efforts in this direction.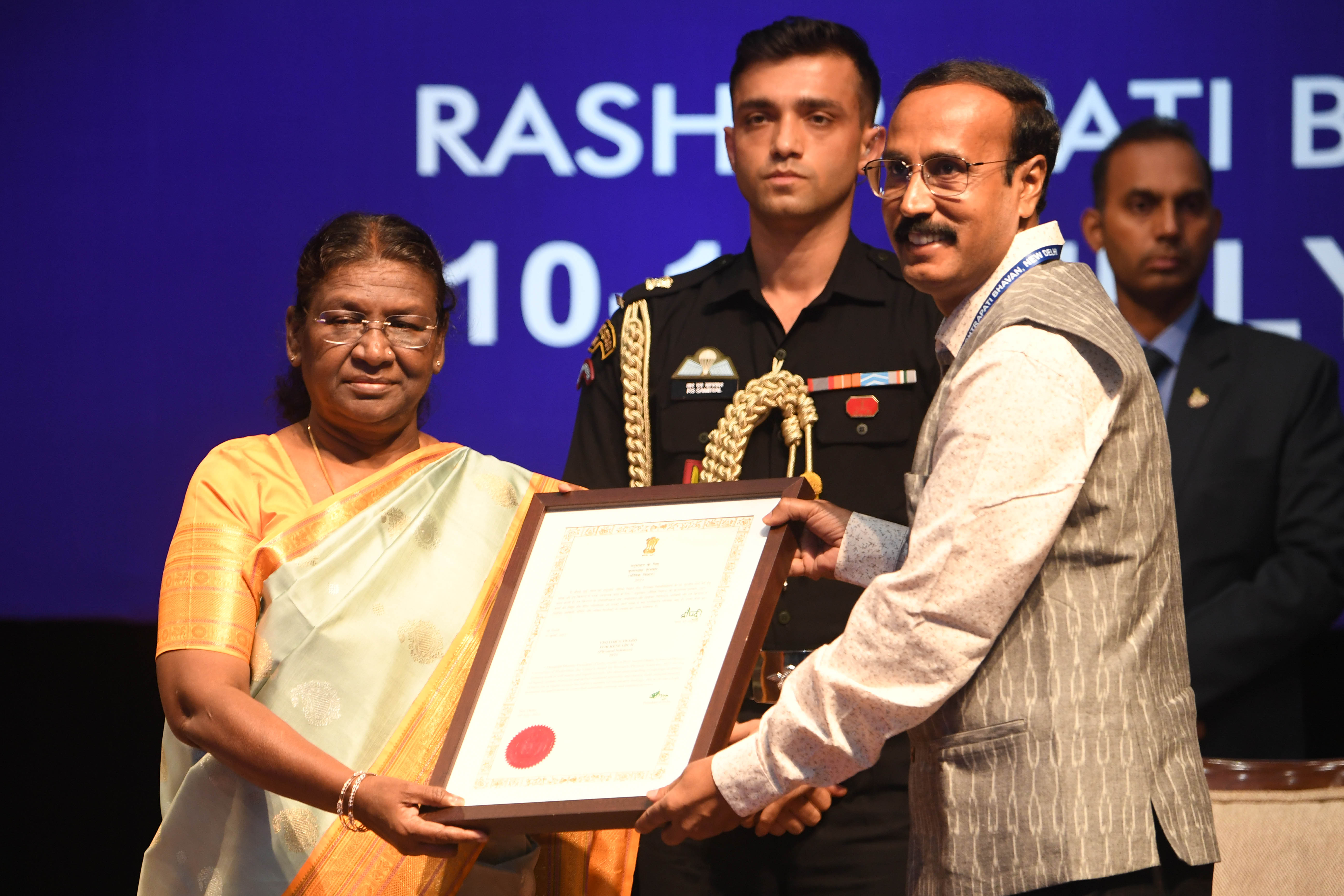 The President said that according to NEP, it is the effective governance and leadership that enables the creation of a culture of excellence and innovation in higher education institutions. The common feature of all world-class institutions has been the existence of strong self-governance and outstanding merit-based appointments of institutional leaders.The President said that knowledge centres should become hubs of the knowledge economy. They should move forward with the ambition of developing cutting edge technologies. She added that our Technology Institutes have to take initiative in areas like artificial intelligence.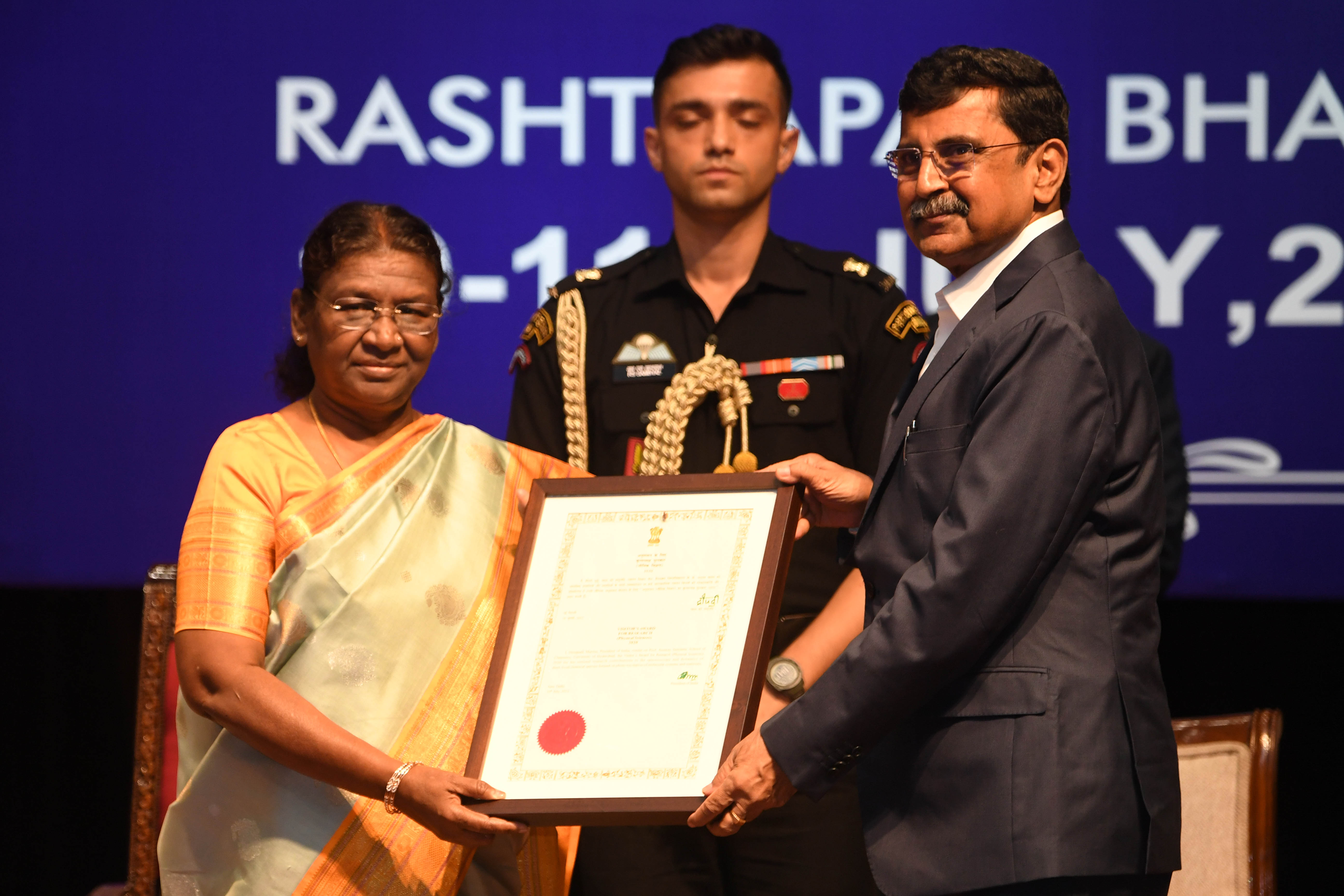 Earlier in the day, the President presented the Visitor's Awards 2021. The Visitor's Award for 'Innovation' was conferred on Prof. Venktesh Singh from the School of Physical and Chemical Sciences, Central University of South Bihar for developing indigenous Charge Pick-up Panels for Resistive Plate Chamber Detector using Silicon Fiber Sheet.  The Visitor's Award for 'Research in Physical Sciences' was presented to Prof. Surajit Dhara from the School of Physics, University of Hyderabad for his work in soft matter and liquid crystals. Prof. Mohammed Latif Khan from Dr Harisingh Gour Vishwavidyalaya, Sagar received the Visitor's Award for 'Research in Biological Sciences' for his contributions in understanding of forest biodiversity, regeneration of RET (Rare, Endangered and Threatened) plant species and threat status assessments of forests in the Eastern Himalayas and Central India.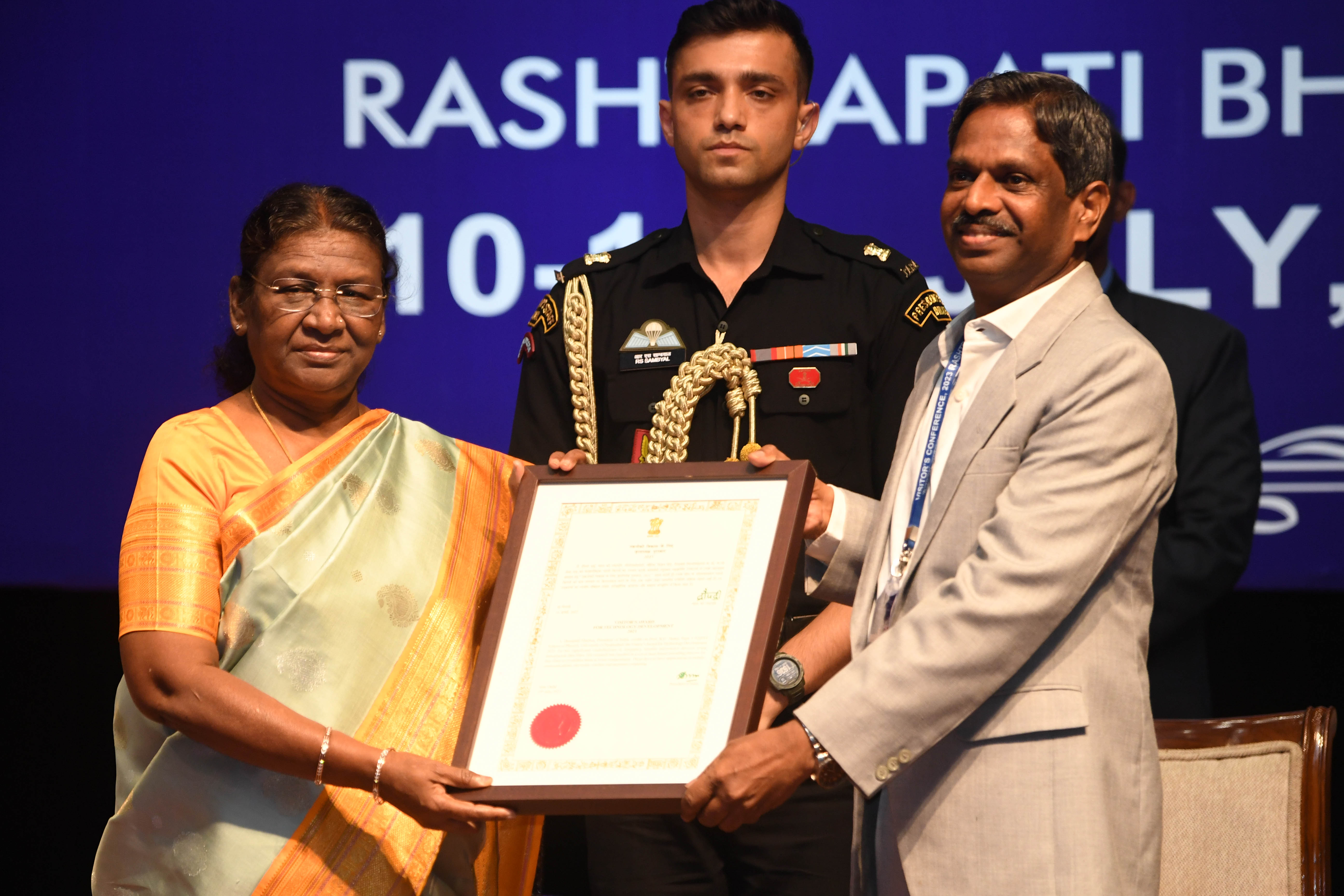 The Visitor's Award for 'Technology Development' was conferred on Prof. KC James Raju from the School of Physics, University of Hyderabad for his contributions in frequency tunable microwave devices using ferroelectric thin films.  The President also presented the Visitor's Award, 2020 for 'Research in Physical Sciences' to Prof. Anunay Samanta, School of Chemistry, University of Hyderabad for his research contributions to the spectroscopy and dynamics of short-lived chemical species formed on photo-excitation of molecular systems and materials.