Rairangpur:4/5/23: The President of India, Droupadi Murmu attended the civic reception hosted in her honour by the Rairangpur Municipality at Rairangpur in Odisha's Mayurbhanj district on Thursday.
Speaking on the occasion, the President said that she came to Mayurbhanj for the first time after assuming the office of the President but she often thinks of her village. Although she could not be there due to official responsibilities but her family members, neighbours and villagers, all are always in her heart.
Recalling her journey, the President said that right from her childhood, she had the urge to learn a lot. Though her father was not affluent but he wanted her to pursue higher studies. There were no resources at home, but there was will-power and when there is will-power, the way is automatically paved. She paid respects to her teachers, neighbours and seniors who have always loved and supported her during her journey.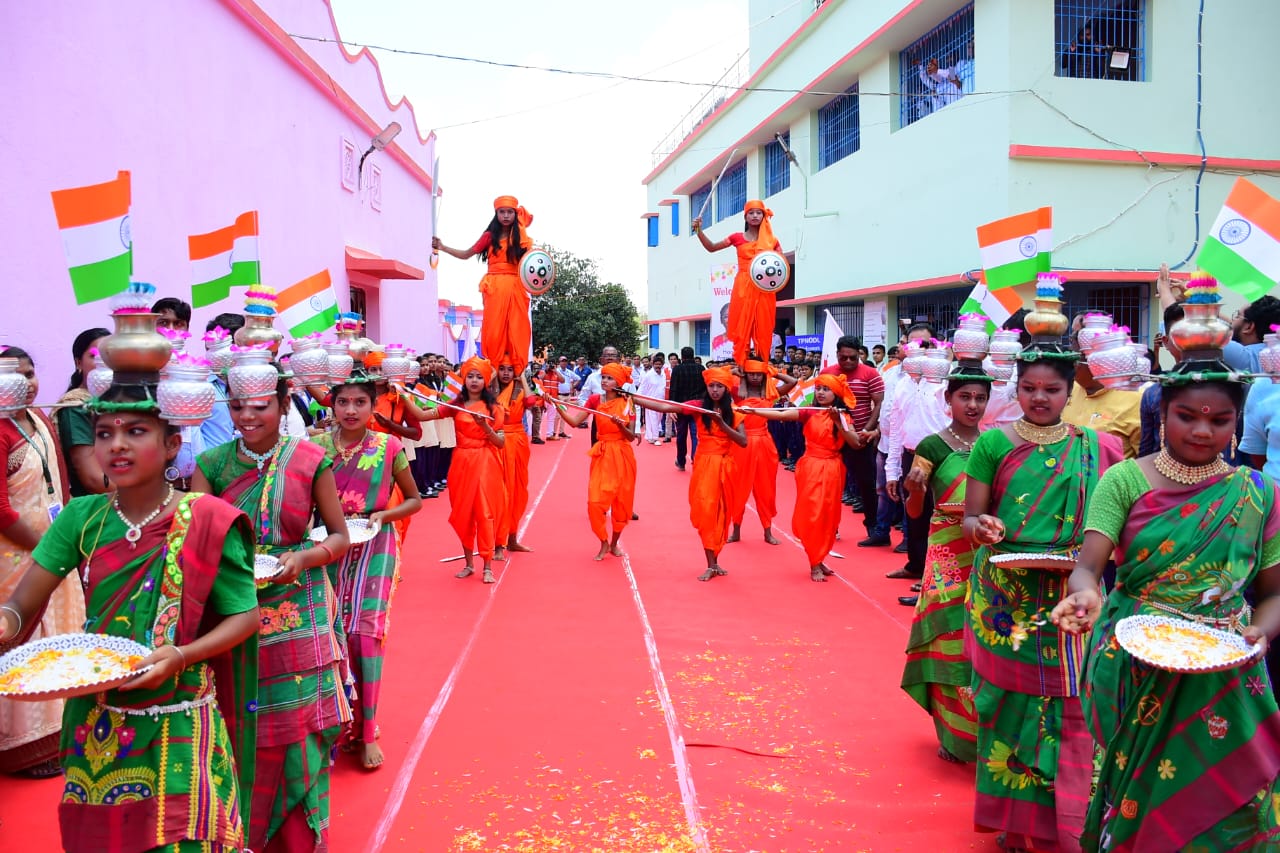 The President said that after joining as an honorary teacher at Sri Aurobindo Integral School and Research Centre at Rairangpur, she learnt a lot about Sri Aurobindo and he became a source of inspiration for her. She fondly remembered Shri Atal Bihari Vajpayee and referred to his famous poem in which he beseeched the God that he would not like to attain so much height that he could not embrace his own people.
Recalling her close bond with Rairangpur, the President said that whatever she is today it is because of Rairangpur. She may or may not bring repute to the place but she will never bring disrepute to Rairangpur.
The President said that as the Vice Chairperson of Rairangpur Municipality, she was given the responsibility to look after the cleanliness of Rairangpur. She said that although there was no Swachh Bharat Abhiyan then, she worked for the cleanliness of Rairangpur. She expressed happiness that the people are contributing to the success of Swach Bharat Abhiyan
.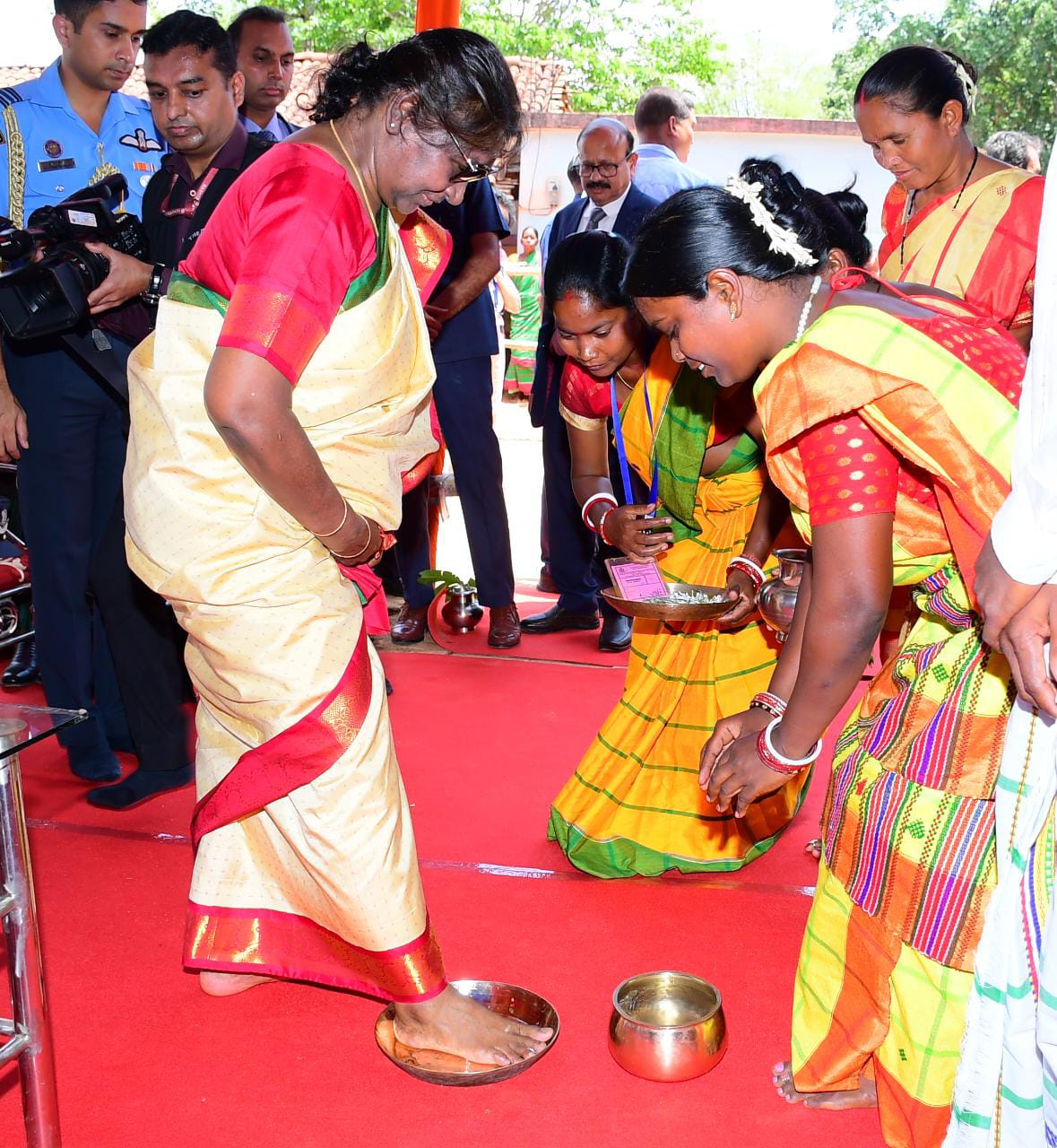 Earlier in the day, the President inaugurated a 100 feet Flag Mast hoisting the National Flag near Badabandha, Rairangpur. She also paid floral tributes before the statues of Shri Sunaram Soren, Pt. Raghunath Murmu, Shri Biju Patnaik and Utkal Gaurav Madhusudan Das at various places.