Paradip:5/4/23:60th National Maritime Day was celebrated at PPA in the Wet Basin of the PPA's Marine Site office, where, Shri A.K. Bose, Ex-Dy. Chairman, PPA graced the occasion as Chief Guest. At the meeting, Shri Bose spoke about the rich Maritime Heritage of the Nation in ancient times. The state of Odisha also has a rich Maritime History which reflected by celebration of Port Day on the auspicious occasion of Kartika Purnima. Aligning with the vision of Hon'ble Prime Minister of India, PPA has been giving stress to Coastal Shipping for reduced logistics costs and environment friendly approach. In FY 2022-23, PPA has recorded the highest amount of Coastal traffic i.e 58 MMT of Cargo and clocked 135 MMT cargo last FY.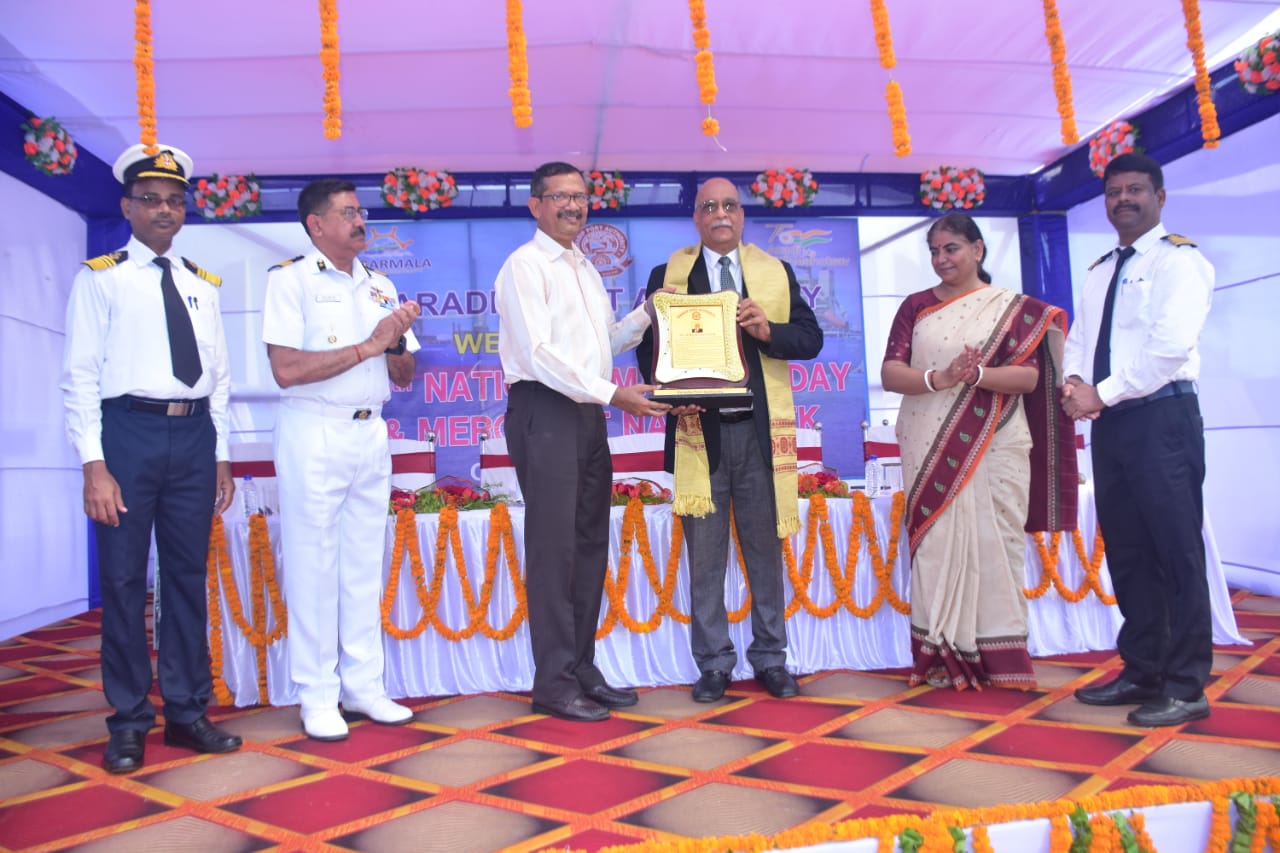 Addressing the gathering, Guest of Honour  Dr. Preeti Mahato, CVO, PPA highlighted the rich Maritime tradition of ancient India. Discipline, Co-ordination ,Leadership, Honesty, Integrity and Transparency are central to development of any organization. She lauded the outstanding performance of PPA which is time and again equally respecting the women folk and the children of Maritime community.  Shri Y.K. Singh, DIG, Coast Guard also spoke about the Maritime legacy of the country.
Shri Dillip Kumar Nayak, Principal, Centurion University was felicitated on the occasion for his tireless service and stellar contribution to the Indian Maritime Industry. Coinciding with the observations of National Maritime Day competitions like heaving line throw and rope climbing were held. Winners of the different competitions were also awarded on the occasion.Capt. A.C. Sahoo, Dy. Conservator, PPA gave the welcome speech. Capt. Indranil Mukherjee, Harbour Master compeered the programme and Er. Bablu Sikdar, Sr. Marine Engineer offered Vote of Thanks.