Tokyo :4/4/23: In a big announcement, Nippon Steel Corporation said that it would build one of the world's largest steel plants in Odisha.
Eiji Hashimoto, President of Nippon Steel Corporation, met Odisha Chief Minister Naveen Patnaik in Tokyo and held discussions about the ArcelorMittal Nippon steel plant project in Odisha.The company will set up one of the world's largest steel plants in Odisha with capacity of 30 million tons.
This green field project will be environment friendly and will provide huge opportunities for downstream industries along with employment potential for youth of Odisha, informed Secretary to CM (5T) VK Pandian.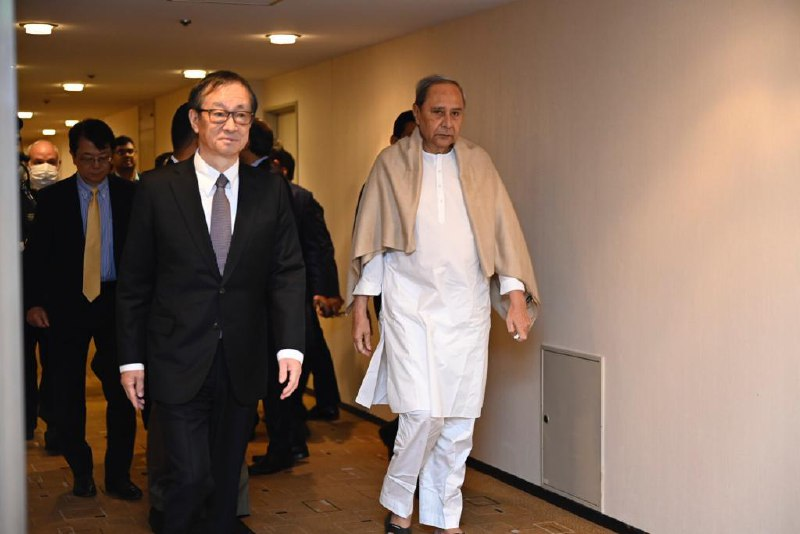 With the establishment of this steel plant, the economic growth of Kendrapara, Jagatsinghpur, Bhadrak, Jajpur and Keonjhar districts will be further accelerated and extensive employment opportunities will be created, he added.
About Nippon Steel Corportion:
Nippon Steel Corp (Nippon Steel), formerly known as Nippon Steel & Sumitomo Metal Corp, is a steel manufacturer. It produces and fabricates steel and related products for various industrial applications. Its product portfolio includes flat products, structural steel, bar and wire rod, pipes and tubes, steel plates, fabrications products, railway automotive and machinery parts, and titanium and specialty stainless steel products.
The company also carries out engineering, chemical, new materials business and system solution activities. It operates R&D centers in Japan and production facilities in various countries across the Americas, Asia-Pacific, the Middle East, and Europe. Nippon Steel is headquartered in Tokyo, Japan.