Bhubaneswar:30/3/23: Union Ministers Dharmendra Pradhan and Ashwini Vaishnaw flagged off of the inaugural run of Bhadrak-Nayagarh Town-Bhadrak MEMU at Cuttack Railway Station, today, on the occasion of Ram Navami.On the inaugural Day, this train left Cuttack Station towards Bhadrak. However, the regular service will commence from 31st March 2023.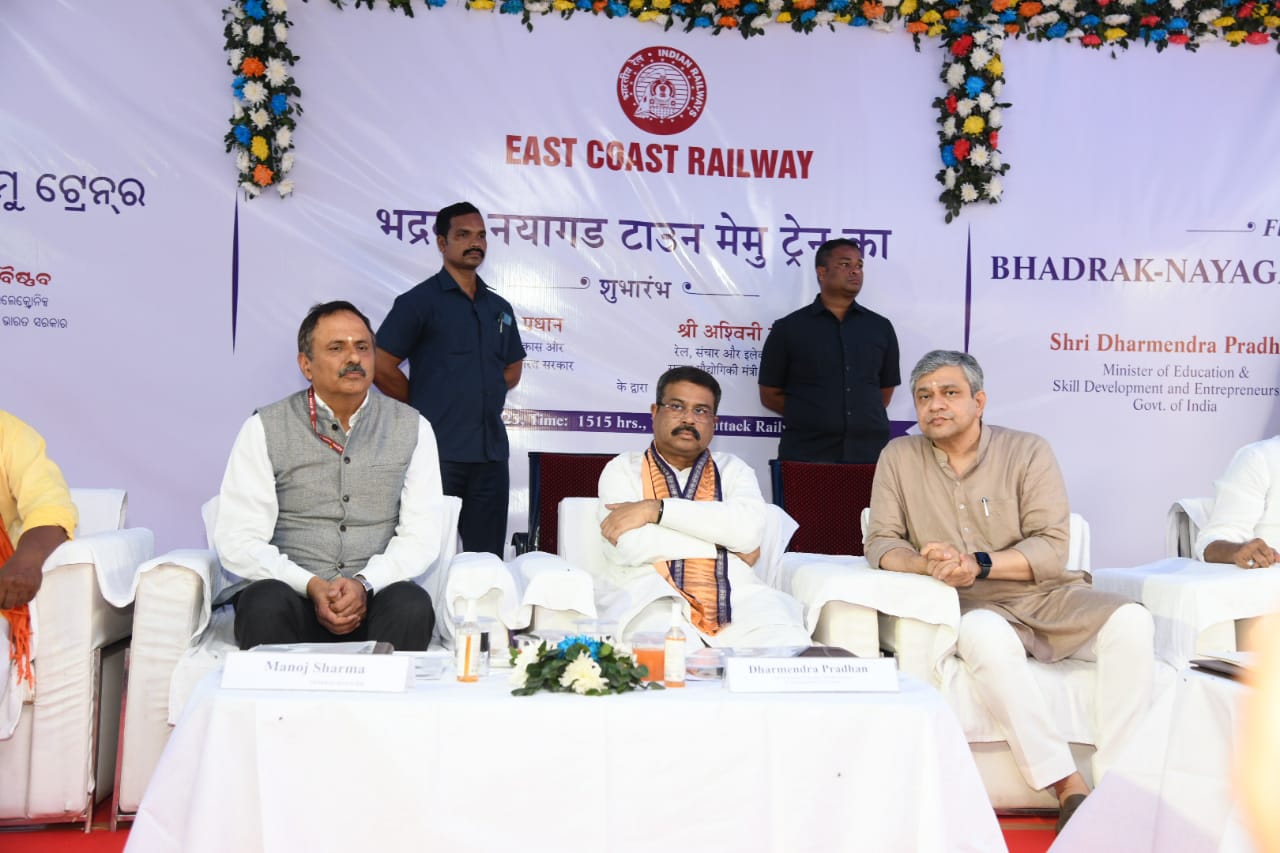 Speaking on the occasion, Vaishnaw informed that, direct train link between Bhadrak and Nayagarh District and connecting five districts of the State via important towns like Khurda Road, Bhubaneswar and Cuttack will fulfill the aspirations of the public.This was a long pending public demand of the people of both Bhadrak and Nayagarh Districts and was earlier announced to provide a new train from Bhadrak towards Bhubaneswar during the foundation stone laying ceremony of Redevelopment of Bhubaneswar Railway Station, in near past, Vaishnaw added.
The Railway Minister said that Cuttack Railway Station will be redeveloped as World Class Station and Rupees 303 Crores have been sanctioned for the redevelopment work. "This year, Railways have constructed 400 Kms of Rail Line in the State this year which is a record. Earlier, in 2009-14, a mere 50Kms approx was being constructed annually."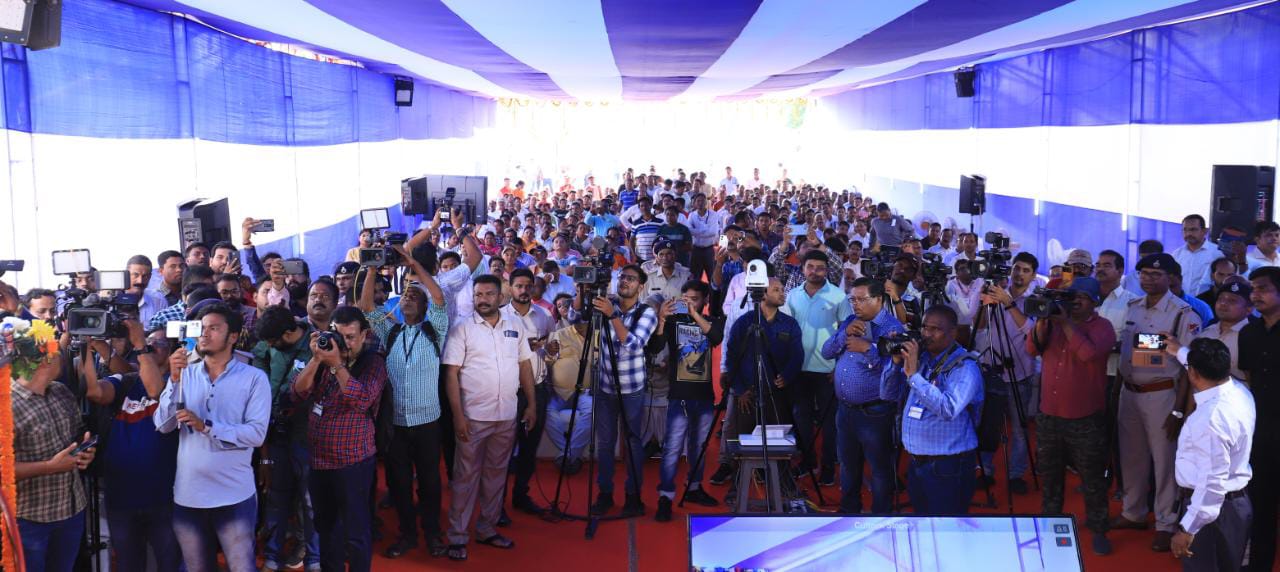 Vaishnaw released Postal Stamp on Legends of Odisha at Ravenshaw University along with Union Minister Shri Pradhan. MLAs Md Mouqim and Suraj Suryavanshi were also present on the occasion at the Cuttack station.
Flagged off Bhadrak-Nayagarh Town Memu train along with @dpradhanbjp Ji.

📍Cuttack, Odisha pic.twitter.com/phargrFiyz

— Ashwini Vaishnaw (@AshwiniVaishnaw) March 30, 2023