Dashapalla:29/3/23; Khadi and village industries Commission, an autonomous organization under the administrative control of Ministry of MSME, Government of India, through its Odisha State Office, has distributed tools and modern machineries worth Rs. 10 lakh to 20 beneficiaries of two SHGs viz.  Shri Jagannath SHG; Nirmalya Mahila SHG in Dashapalla NAC on 28th March, 2023. During the training period each artisan has been provided Rs. 10,000/- towards wage compensation. The artisans will also be provided financial assistance of Rs. One lakh to open their sales outlet. The artisans were earlier producing various footwear products manually. The artisans can now produce about 300 pairs of footwears daily by using the modern technology machineries provided to them by the Government of India under its Gramodyog Vikash Yojana. NAC Dashapalla has provided a room where the machines have been installed from where artisans will work.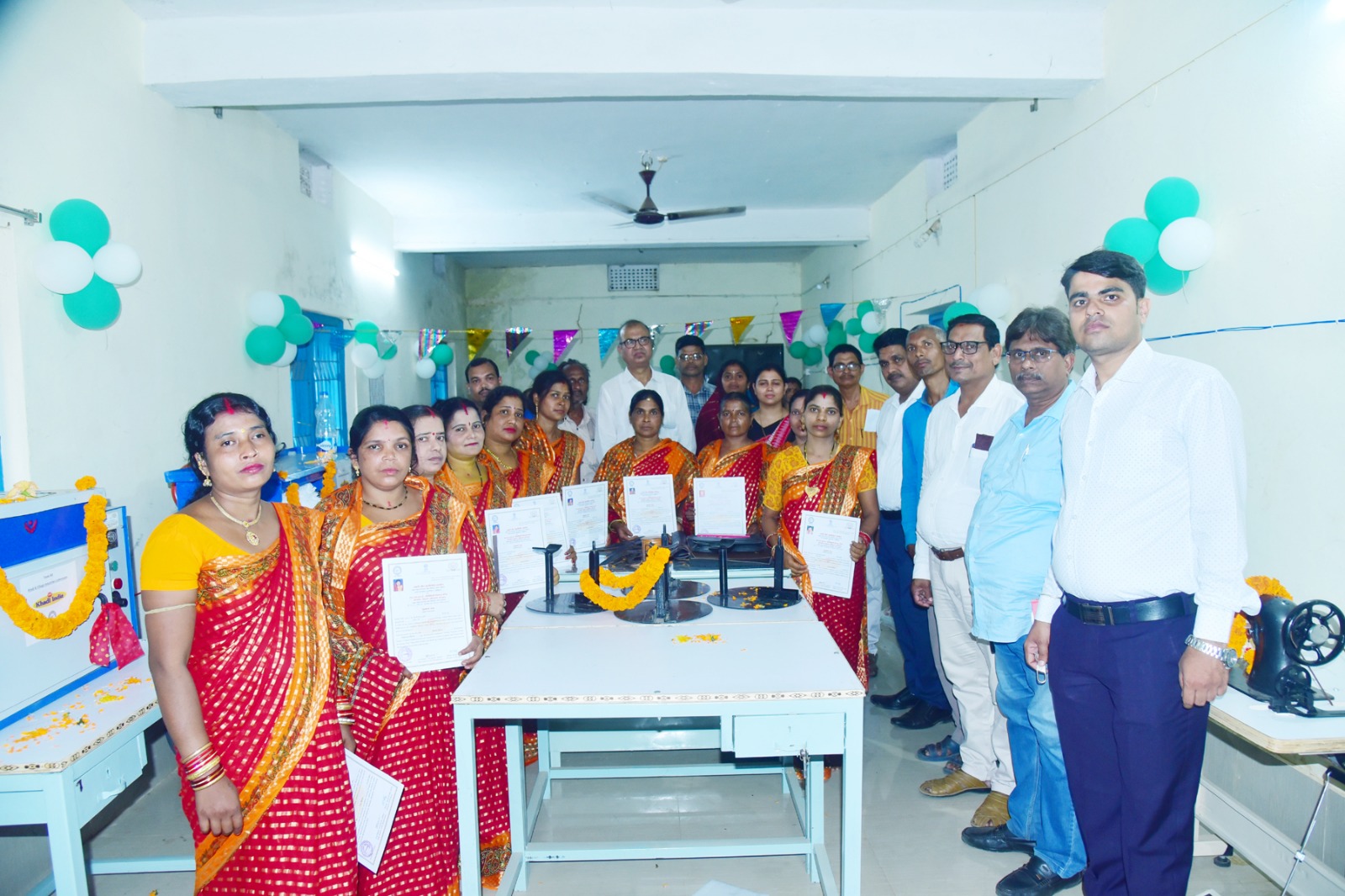 2.        Shri Samir Kumar Mohanty, State Director, KVIC informed to the artisans that they will be taken on an exposure visit to Agra shortly. After six months, they will be provided advanced refreshers course by a premier footwear training institute of India. Shri Samant Biswambar Mohapatra, Executive Officer, NAC, Dashapalla told that he would facilitate working capital loan for them from the Banks
.3.        Odisha State Office, KVIC also organized an awareness camp on Polymer and Chemical Based Industries. State Director informed that Dashaplla was once upon a time a hub for footwear production by the Leather artisans. He urged the artisans to come forward and develop cluster for manufacturing of various leather products. Ms Poonam Priyadarshini, Chairperson, and Shri Kishore Chandra Dash, Vice-Chairman, NAC, Dashapalla were also present and addressed to the artisans.