Bhubaneswar: 27/3/23:The ruling Biju Janata Dal (BJD) on Monday appointed district observers for all 30 districts in Odisha.
As senior BJP leader and Union Education Minister Dharmendra Pradhan is likely to contest from Dhenkanal Lok Sabha constituency or Sambalpur seat in 2024 elections, BJD's organisational secretary Pranab Prakash Das was appointed as the observer of Angul, Dhenkanal and Sambalpur districts to strengthen the party at the grassroots level and finalise candidates for assembly and Lok Sabha seats.Das was also appointed as observer of Keonjhar district.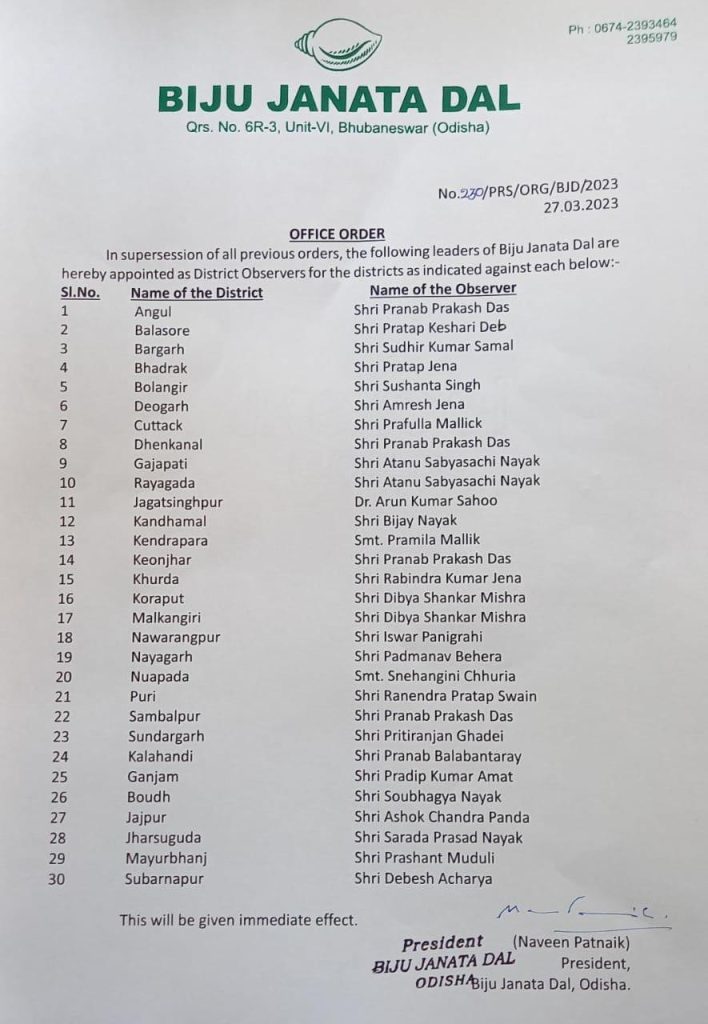 Atanu Sabyasachi Nayak and Dibya Shankar Mishra have been named as observers for two districts each; Prashant Muduli, Pratap Deb, Prafulla Mallick were named as observers for one district each.