Newdelhi:21/3/23:People who dare to live their passion make the change that is needed for the world to be a better place. With this thought in mind Atal Innovation Mission started on a journey to find change makers that have left no stone unturned to make a difference in their own lives and that of the society surrounding them.
Today Atal Innovation Mission(AIM), in the august presence of Dr Chintan Vaishnav, Mission Director Atal Innovation Mission, NITI Aayog and Shri Anurag Pratap, Vice president and CSR leader Capgemini India, and Dr. Suresh Reddy, Director SRF Foundation launched the Stories of Change – a series of captivating journeys of 15 change-makers from grassroots. These stories of impact creators from across India are aimed at inspiring an entrepreneur in each of us. This is also an opportunity provided to these innovators to bring out their stories of success and struggle.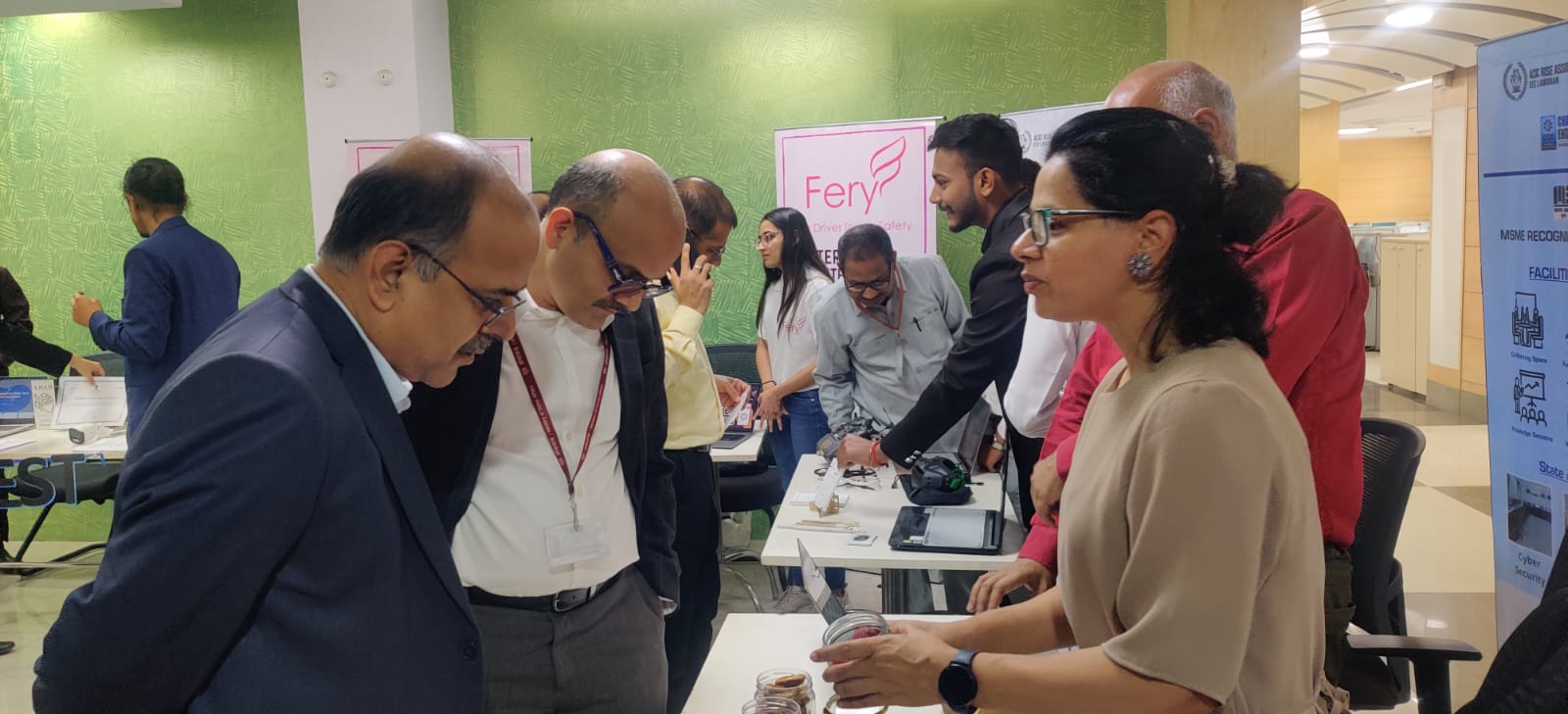 Dr Chintan Vaishnav in his remarks during the event said "We have a lot of changemakers in the Community who despite their challenges have some great ideas and are committed to take that forward. With the Atal Community Innovation Centres, AIM has focused on recognition of the gap that exists in terms of availability of resources and mentorship to these budding innovators in villages and towns of India.  We want to amplify the work that these people are doing and have a systemic resource pool which can facilitate and prosper their talents. Also with the Startup 20 being the largest policy making group at the global stage there is opportunity for India to showcase the potential of its villages for their problem solving capabilities."
Shri Anurag Pratap speaking about the innovative ideas that this kind of a series can bring up, said, "There is huge amount of potential in the grassroots ecosystem. These 15 stories being launched today demonstrate how individuals have invested their creative energies to tell that their dreams are bigger than their challenges. At Capgemini we want to create an infrastructure which can guide and check the relevance of an idea in a particular topography. Mentoring, Hand Holding and Networking are the 3 things that will foster rapid growth for these innovators".
Dr. Suresh Reddy, Director SRF Foundation in his remarks said, "The ACIC program of AIM has helped the communities to create various business models for operations in their regions. Subsequently they serve as an inspiration for other members of the locality as well. At SRF we are very proud to be a part of this collaboration with AIM".
Atal Innovation Mission will be bringing such stories in future as well to give a platform to community innovators at a national scale. AIM through Atal Community Innovation Centers (ACIC) has envisaged to serve the unserved/underserved areas of the country and provide support to every grassroots innovator and work towards accelerating the pathway to reach SDGs 2030. Currently,. AIM has established 15 ACICs in 9 states of India with plans to cumulatively establish 50 such ACICs soon..
About Atal Innovation Mission (AIM): AIM is the Government of India's endeavor to promote a culture of innovation and entrepreneurship. Its objective is to serve as a platform for the promotion of world-class innovation hubs, grand challenges, start-up businesses, and other self-employment activities, particularly in technology-driven areas.