Jeypore (Koraput):3/2/23: Odisha Chief Minister Naveen Patnaik graced the Platinum Jubilee celebrations of Vikramdev Autonomous College in Jeypore, Odisha, on Friday. It is worth mentioning here that on Thursday the Chief Minister announced upgrading the Vikramdev College to an affiliated university.
Addressing the gathering on this occasion, the Chief Minister announced the construction of a state-of-the-art auditorium on the campus of Vikramdev University. Giving further details, Secretary to the Chief Minister (5-T) VK Pandian said that the auditorium will have 1,000 seats and will be constructed with an investment of Rs 8 crore.
The Chief Minister said, "Education enhances the potential within us. I have full faith in the youth and you should read good books and stay connected with society." The Chief Minister advised the students to continue their efforts to fulfill the dreams of themselves, their families and the whole of Odisha.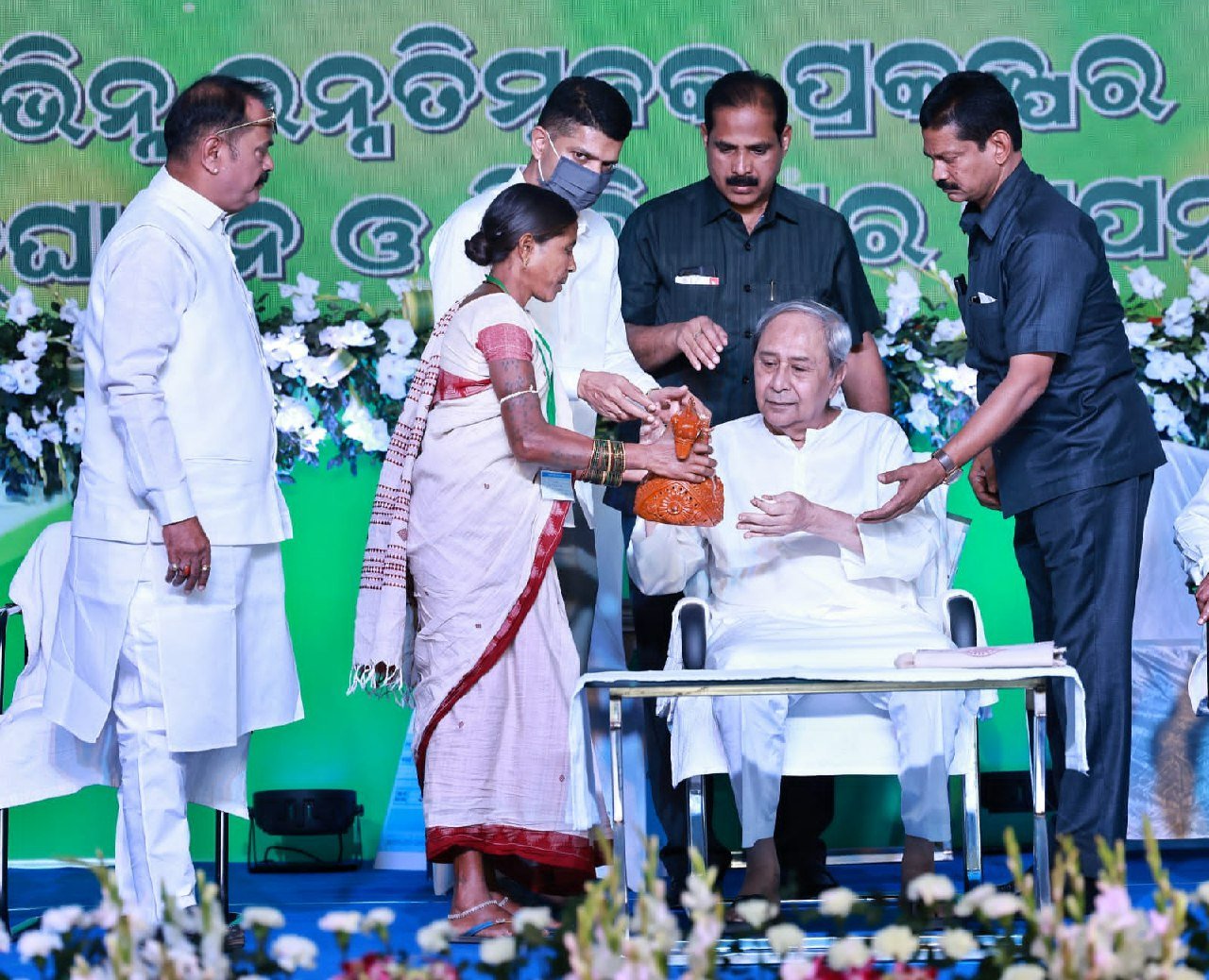 Expressing that Koraput has always been special to him; Patnaik said that work is being done for the development of Koraput through the development of infrastructure. Giving an example regarding the importance of infrastructure, he said that the Gurpriya bridge has brought a new trend of development in the Swaviman area today.
The Chief Minister launched a project worth an estimated Rs 1,596 crore for Koraput. So far, projects worth Rs 207.80 crore have been inaugurated, while the foundation stone for projects worth Rs 1,378.40 crore has been laid. Projects like bridges, roads, drinking water, irrigation, electrification and tourism have been done.
Highlighting the Mission Shakti programme, Patnaik said that mothers have done good work and brought fame to the entire state. By designing the national flag on the occasion of 75 years of Independence, they have shown their skills and further strengthened our faith in them. Stating Saying that he wants to see mothers as entrepreneurs, he said that work has been started to convert all Self Help Groups into small and medium enterprises (SMEs) and for this, interest-free loans of up to Rs 5 lakh are being provided. At the same time, Rs 50,000 will be given as a loan in the next five years he said, adding that under the Biju Swasthya Kalyan Yojana, medical facilities of up to Rs 10 lakh are being provided for girls
.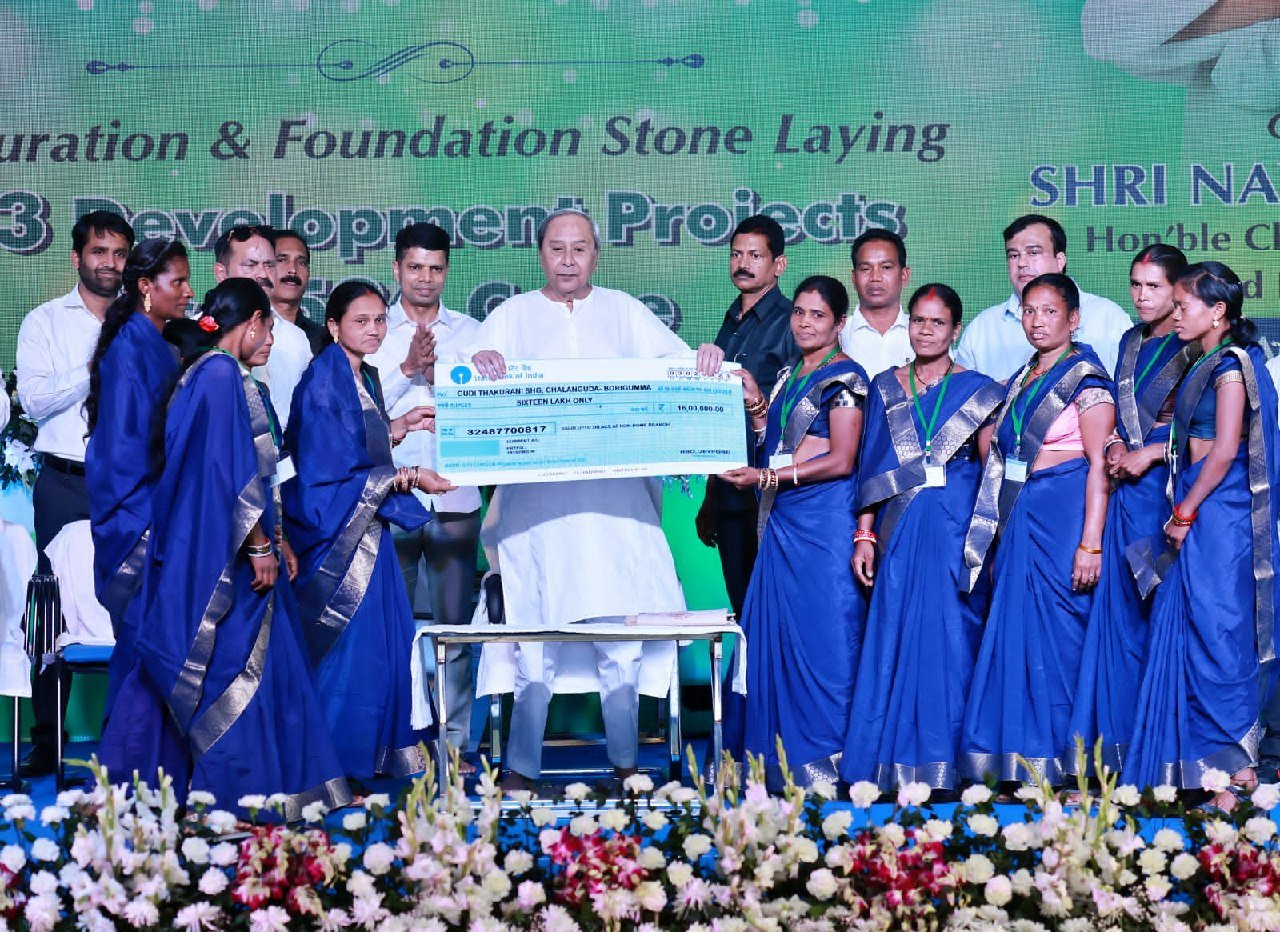 On this occasion, interest-free loans of Rs 50 crore were given to 1,235 Mission Shakti groups of the district. The Chief Minister also launched a special postal cover based on Koraput tourism.
Scheduled Tribes and Scheduled Tribes Development Minister Jagannath Saraka, Higher Education Minister Rohit Pujari, Jaipur MLA Taraprasad Bhagapati, Koraput MLA Raghuram Pedal, Koraput District Council Chairperson Sashmita Melleka and Koraput Special Development Council Chairperson Chandrashekhar Majhi Major attended the programme.