Expansion
Newdelhi:30/1/23;There is a lot of power in words. Tone and rhythm can only be felt. This was said by renowned sarod maestro Ustad Amjad Ali Khan. He was present at the fourth edition of Amar Ujala Shabd Samman program organized at Bhim Auditorium, 15 Janpath on Monday (January 30). He also decorated the winners of Shabd Samman. At the same time, Union Minister for Social Empowerment Ramdas Athawale, Minister of State for Defense Ajay Bhatt, former Union Health Minister Dr. Harsh Vardhan and other personalities also participated in the programme. Let us inform that the highest award of Amar Ujala Shabd Samman was given to the late Shekhar Joshi (Hindi) and Pratibha Ray(Odia).
Shekhar Joshi in Hindi as 'Akashdeep'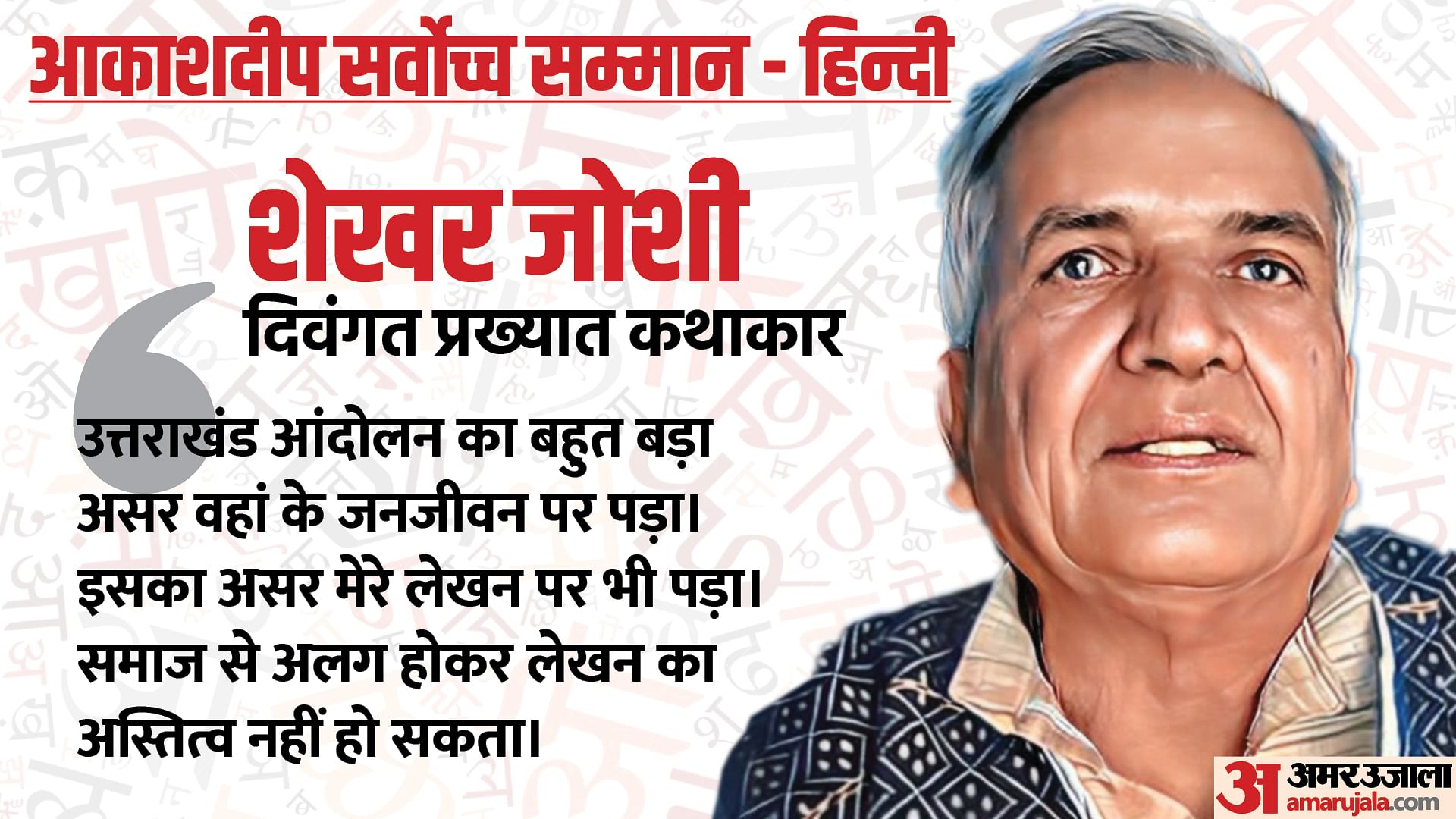 Late Shekhar Joshi was decorated with Akashdeep Samman for his remarkable contribution to Hindi language. The award was received by his son Pratul Joshi. Shekhar Joshi used to say, 'A writer should know what he is writing, because writing is a duty tied to social responsibility.' Born on 10 September 1932 in Olia village of Almora, the name of Shekhar Joshi is known for giving a new twist to the stream of Hindi story. Poverty, struggle, hard life, torture, conditions of laborers, socio-moral crisis of lower class, stereotypes rooted in religion and caste are the central themes of his works. He had said goodbye to this world on October 4, 2022.
'Akashdeep' to Pratibha Ray in Oriya
Odia's famous story writer Pratibha Ray was also decorated with Akashdeep, the highest award of Amar Ujala Shabd Samman. She said, 'The event overwhelmed me. I have received many awards till now, but this is the best event. There is a deep relationship between literature and music. There is music in literature and literature in music. I have written 23 novels so far. When I don't just write novels. I hum it, live it and sing it. The novel presents itself with rhythm and verses as I sing along. I write novels while listening to music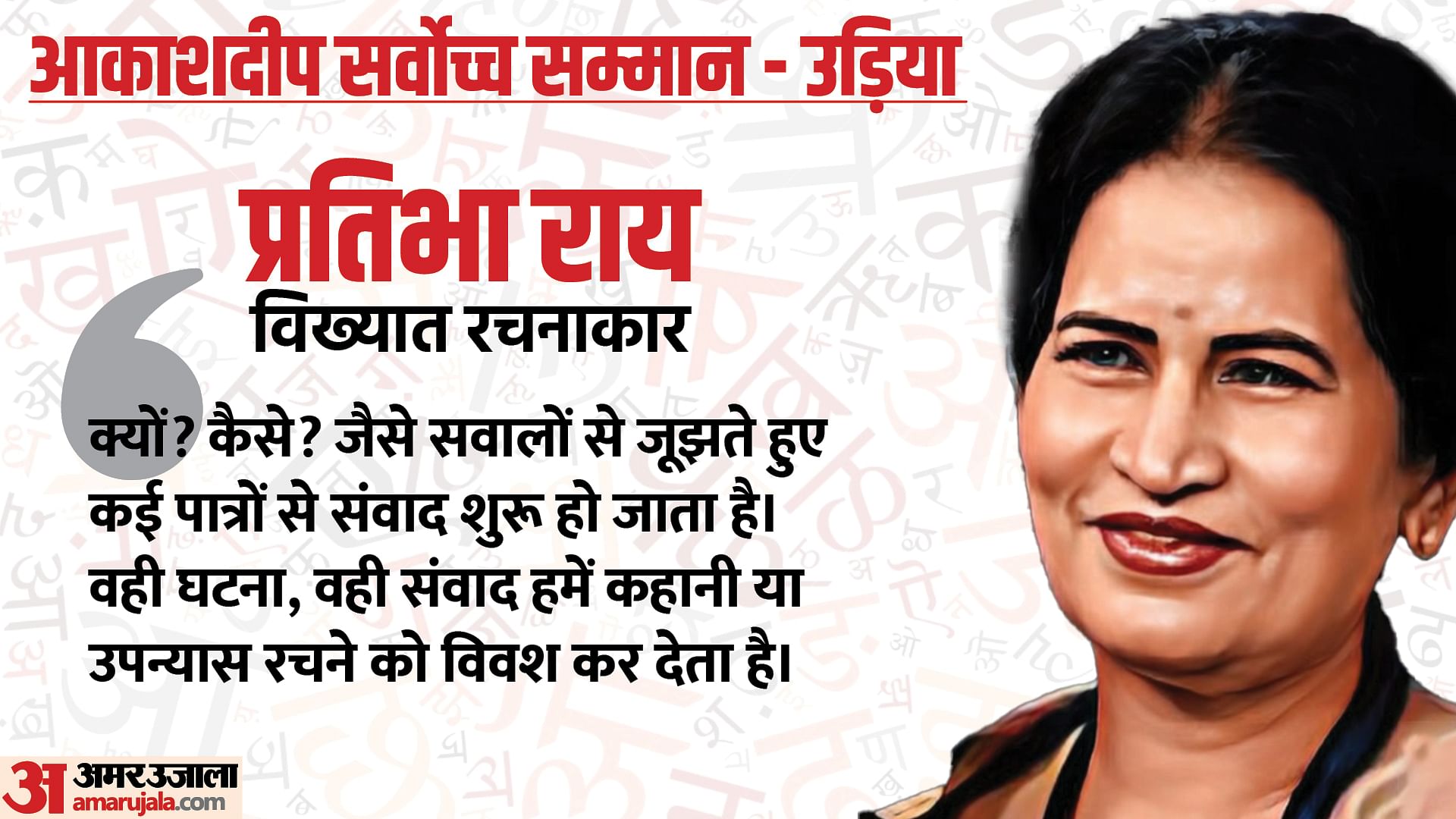 .
Said this on the languages ​​of the country
Our country is a multilingual country, but this is not our weakness, but our strength. This multilingualism enriches our culture. However, to tie the languages ​​together, we need to understand each other closely. This will be possible only when we connect all the languages ​​with each other through translation. Our languages ​​are different, but our culture is one. Pratibha Ray was born on 21 January 1944 in a village Alabol in the Jagatsinghpur district in the region of Odisha. She is one of the most important composers of Oriya. She is also known for social change. she started writing from the age of nine.She  is decorated with Jnanpith and Murtidevi awards. She was awarded the Padma Shri in 2007 and the Padma Bhushan in 2022.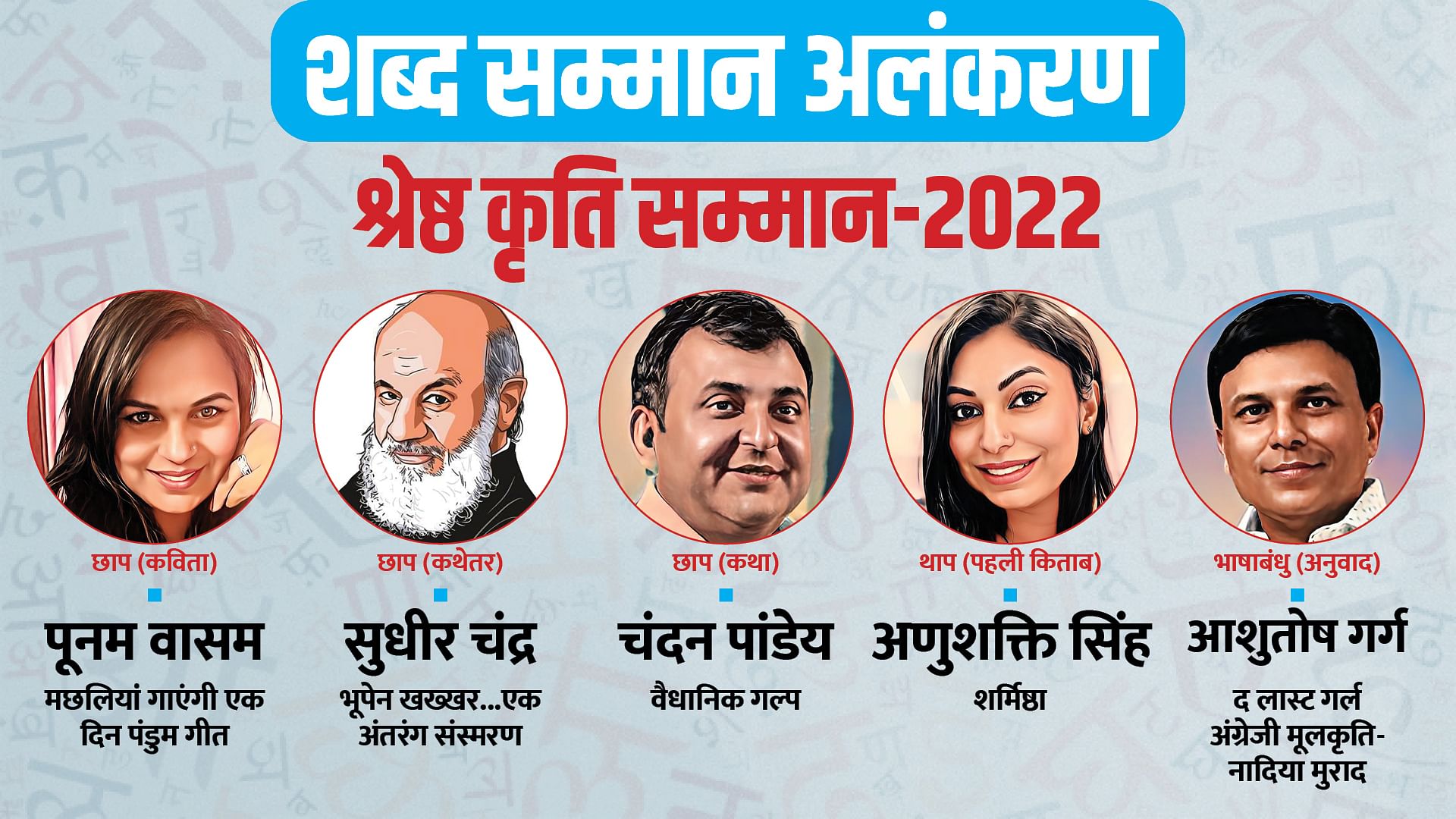 These authors were also honored
The print award for the best work of the year was given to Pankaj Pandey for 'Legal Fiction'. Poonam Vasam was honored with the Shrestha Kriti Samman Chhap for poetry for the song 'Machhaliya Gayengi Ek Din Pandum'. Thap Samman for the first work of any writer was given to Anushakti Singh for 'Sharmistha'. Ashutosh Garg received the Bhashabandhu Award for the tradition of translation for The Last Girl. The Chhap Samman in the non-fiction category went to Sudhir Chandra for Bhupen Khakhar… An Intimate Memoir. Pankaj Bisht, Leeladhar Jagodi, Vishwanath Prasad Tiwari, Maitreyi Pushpa and Suraj Prakash were part of the jury to select these works.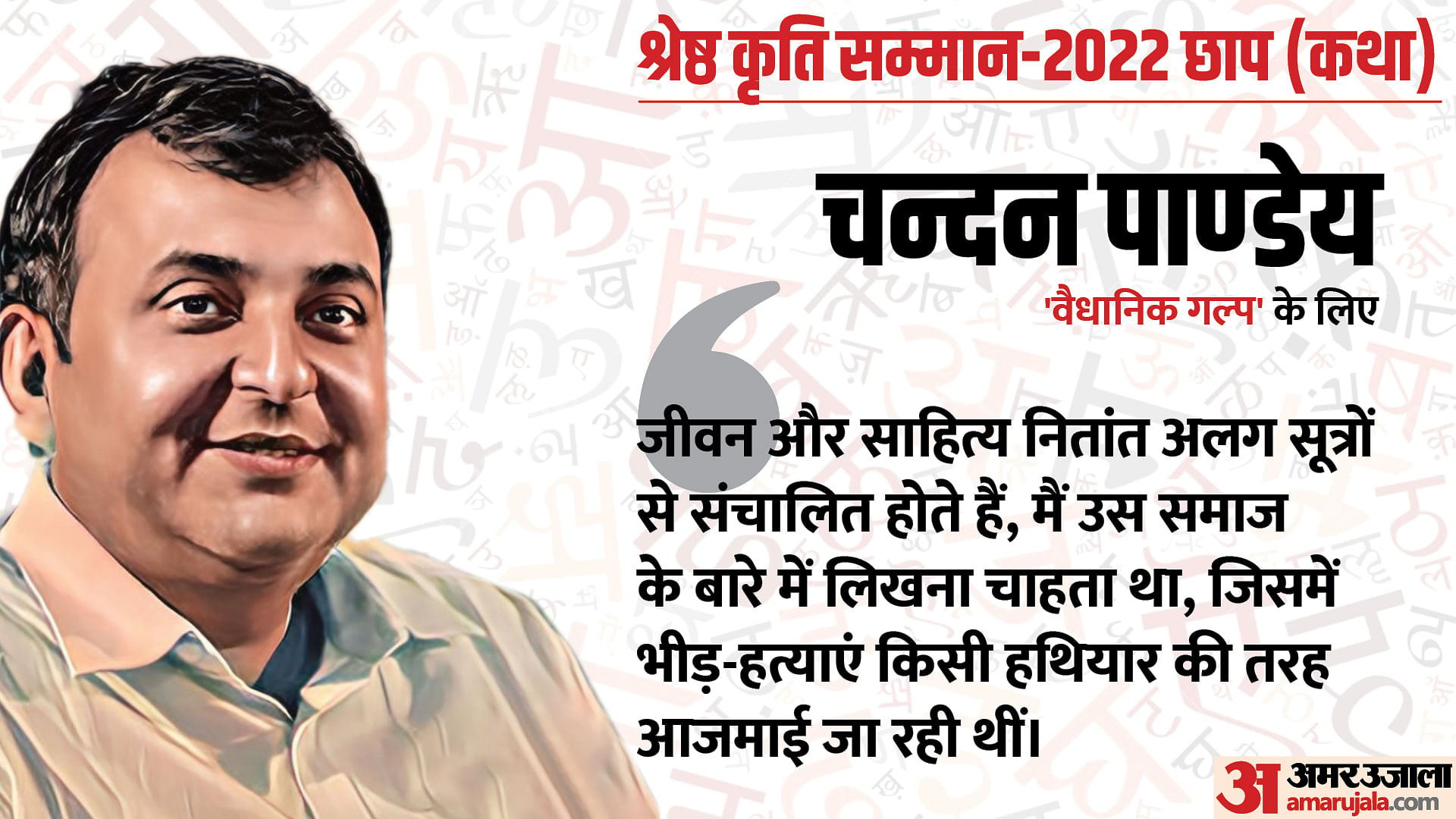 Ustad Amjad Ali Khan told the importance of voice
Ustad Amjad Ali Khan first congratulated Amar Ujala on entering its 75th year. He said, 'In my life I could not understand words, but I feel the power of words. We got to learn a lot from what the great writers of our country, great sages and saints wrote. However, my father used to say that you can only do one thing in one life. Whether you understand the tone or understand the words. It also takes a lot of life to understand the swara. Tone and rhythm can only be felt. The power of words is immense.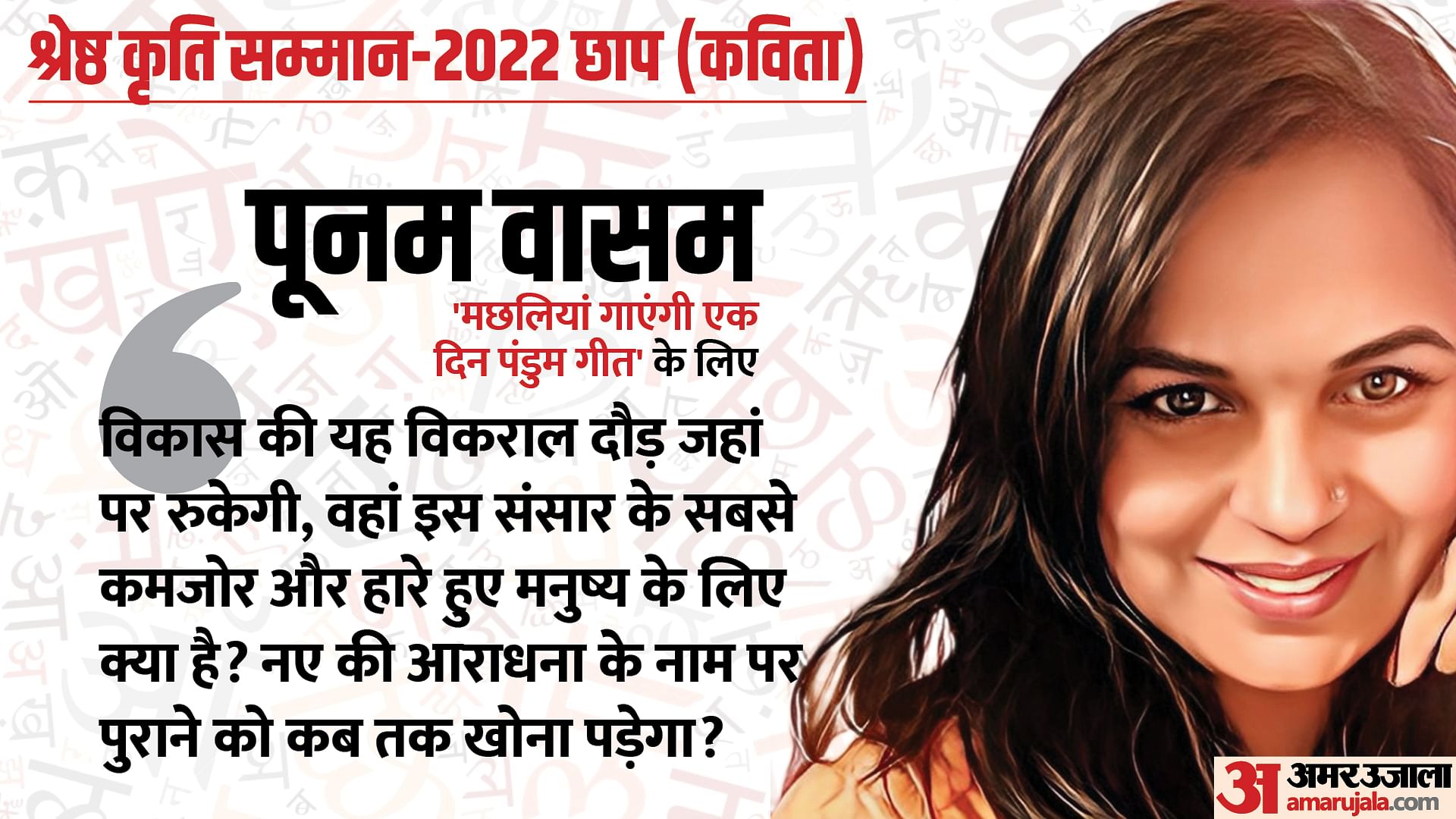 He also kept his opinion on the Russia-Ukraine war
Ustad Amjad Ali Khan said that there should be peace in the world. May there be peace in our country. We are dedicated to peace. Seeing the way the Russia-Ukraine war is going on today, I wonder whether there is no such power in the world that can stop it. I have great hope that our Prime Minister Narendra Modi is Vishwa Guru. I request him to try to stop this fight. Also, try how this fight can be stopped.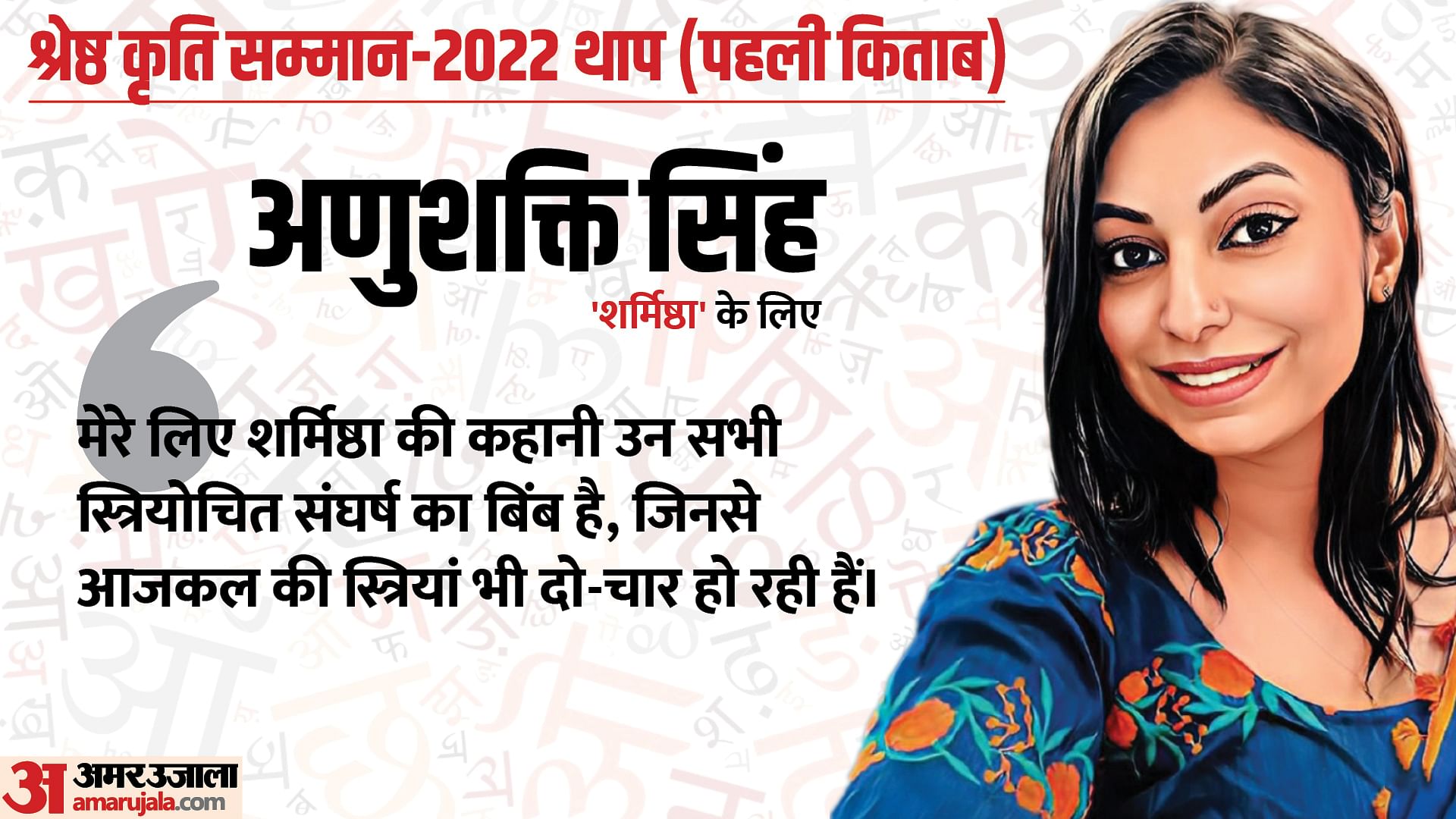 Chairman of Amar Ujala expressed gratitude
Amar Ujala Chairman Rajul Maheshwari said that he thanked everyone for making the program unforgettable. He specially thanked Ustad Amjad Ali Khan and Oriya story writer Pratibha Rai. He said, 'We wish that we always be the voice of the weak.'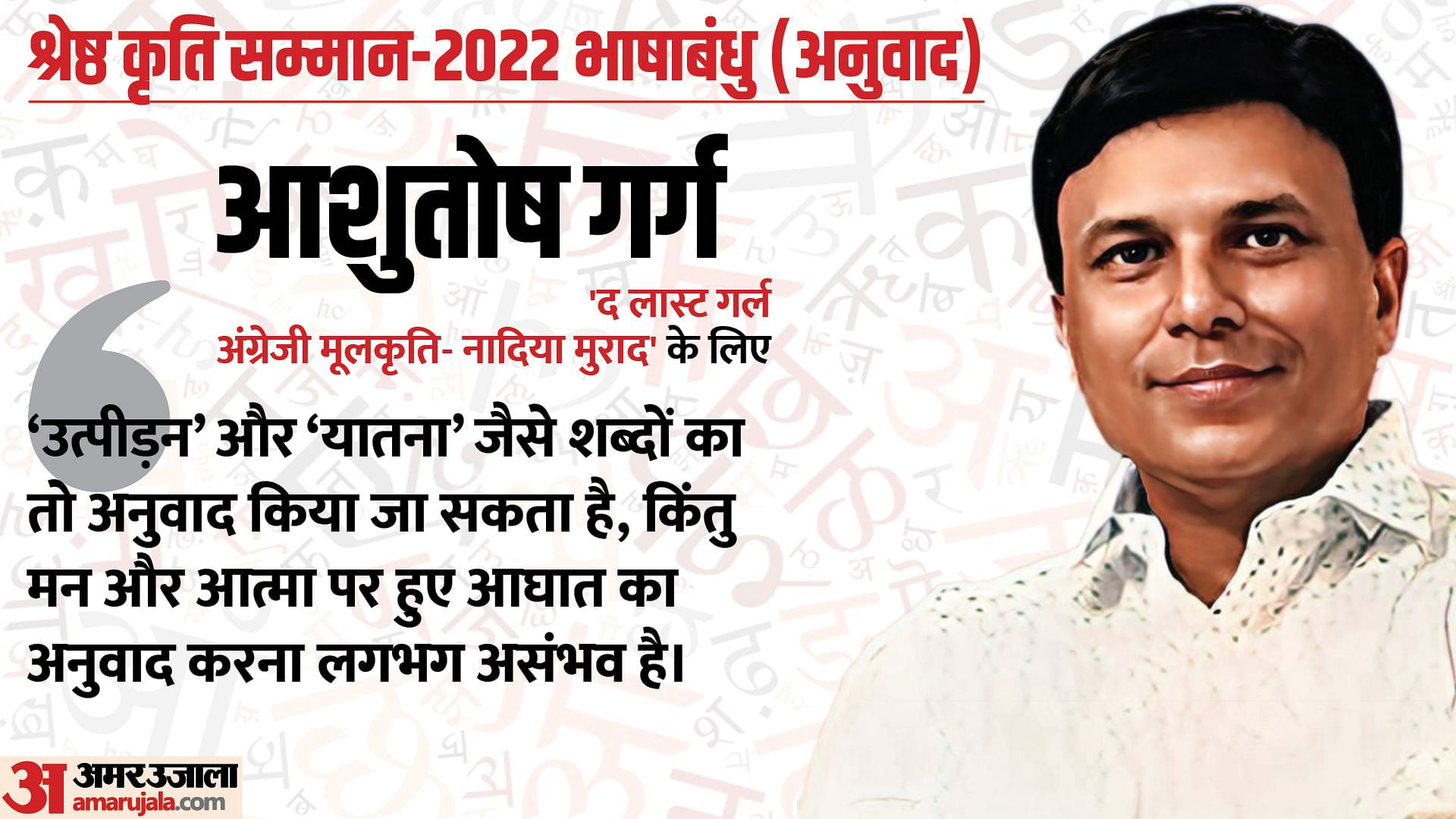 'This is an attempt to bring languages ​​closer'
Yashwant Vyas, Group Advisor, Amar Ujala said, 'This is a wonderful opportunity for all those people who are associated with writing. We tried from the beginning that Indian languages ​​should come closer to each other. Girish Karnad of Kannada was honored in the first edition of this award. At the same time, Shankh Ghosh of Bangla was embellished in the second edition and Balachand Nivane of Marathi in the third edition. When languages ​​communicate with each other, people's lives are shaped differently. In that the music takes things to the highest level. We are entering the 75th year of Amar Ujala, it is a matter of pride for us as a newspaper. At the same time, it is also a big deal in terms of service to literature. Let us inform that the first issue of Amar Ujala reached the readers on 18 April 1948. It started from Agra in Uttar Pradesh.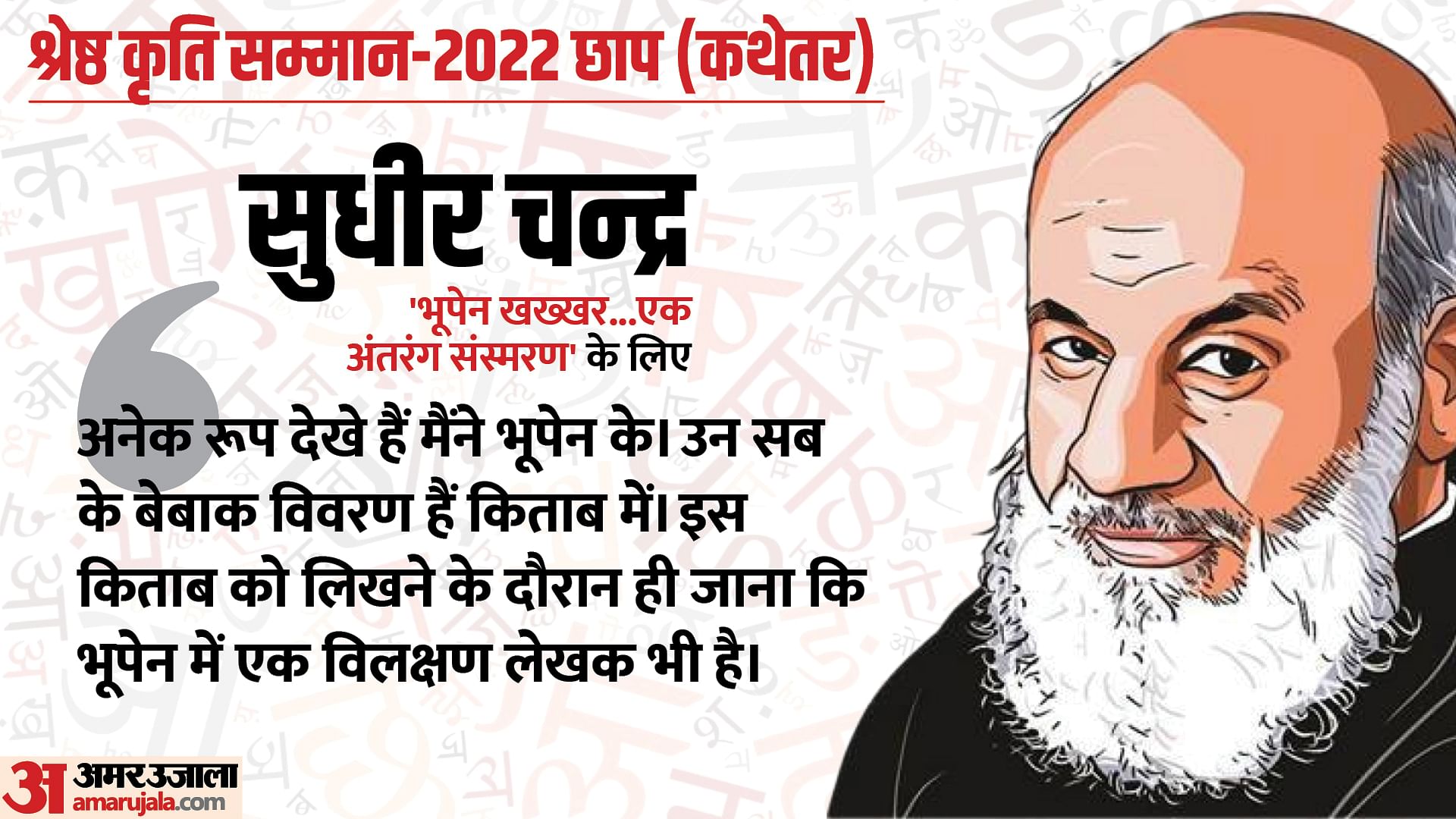 What is the purpose of Amar Ujala Shabd Samman?
The purpose of Amar Ujala Shabd Samman is literature, for literature, dedicated to literature and embellishment of word practice. This honor was started in 2018. Its purpose is to honor the sages of all Indian languages.
Awards are given in these categories
Amar Ujala family decided in 2018 to establish six decorations in the form of Shabd Samman, with the aim of continuous respect for the great tradition of words and to honor the best creation. Under this, Akashdeep is given two highest honors in literature every year by Amar Ujala. Of these, one is decorated with an amount of five lakh rupees each for specific creative contribution in Hindi and another Indian language. A decoration is given for the first work of any author. Whereas, three Alankaranas are given in fiction, poetry and non-fiction categories. Apart from these, a special decoration is given to the translation tradition that builds bridges in Indian languages. In these awards, the winners are given an amount of one lakh rupees.
Courtesy :https://satlokexpress.com/