Bhubaneswar:6/1/22: Barely a month after Make in Odisha Conclave 2022, Deloitte, a leading global professional services firm, today established its footprint in Odisha with the inauguration of its Capability Enhancement Centre (CEC) at ICOMC Tower in Bhubaneswar.
Chief Minister Naveen Patnaik today inaugurated the firm's state-of-the-art 55,000 sq. ft. facility that will provide further impetus to the state's economy and create significant high-end employment opportunities for the youth.
Speaking on the occasion, Patnaik reiterated the commitment of his Government to facilitate Deloitte's expansion in Odisha.
"Wishing that the company grows by leaps and bounds and enhances employment opportunities for the state's youth in IT," he said, adding "We will support Deloitte's expansion and plans for the state through all possible means."
Union minister for Education, Skill Development, and Entrepreneurship Dharmendra Pradhan in his address said "Development of Eastern India is the pre-requisite for a developed India. Deloitte's centre will act as a role model for other major companies to also establish their centres in the state."
Odisha Electronics and Information Technology, Sports, and Youth Minister TK Behera said, "Bhubaneswar is already eastern India's preeminent IT Hub and Deloitte's presence will further increase the state's capabilities in IT sector."
Deloitte's leadership specifically praised this commitment shown by Odisha's government in facilitating the setup of the company's centre. Lauding the speed and responsiveness of State Government officials and institutions, Romal Shetty, CEO Designate of Deloitte said, "In Odisha, we feel like a part of a family because of the professionalism and warmth with which we have been received in the state. Odisha is central to our plans and Deloitte will considerably expand the scope of its operations in the state."
Anubhav Pattnaik, Advisor E&IT Department; VK Pandian, Secretary 5T; Manoj Mishra, Principal Secretary E&IT Department; Balwant Singh, MD Smart City; Bijay Kumar Kulange, CEO Smart City; N Venkatram, CEO Deloitte India; Romal Shetty, CEO Designate Deloitte; and Debasish Mishra, Partner Deloitte were present at the event
.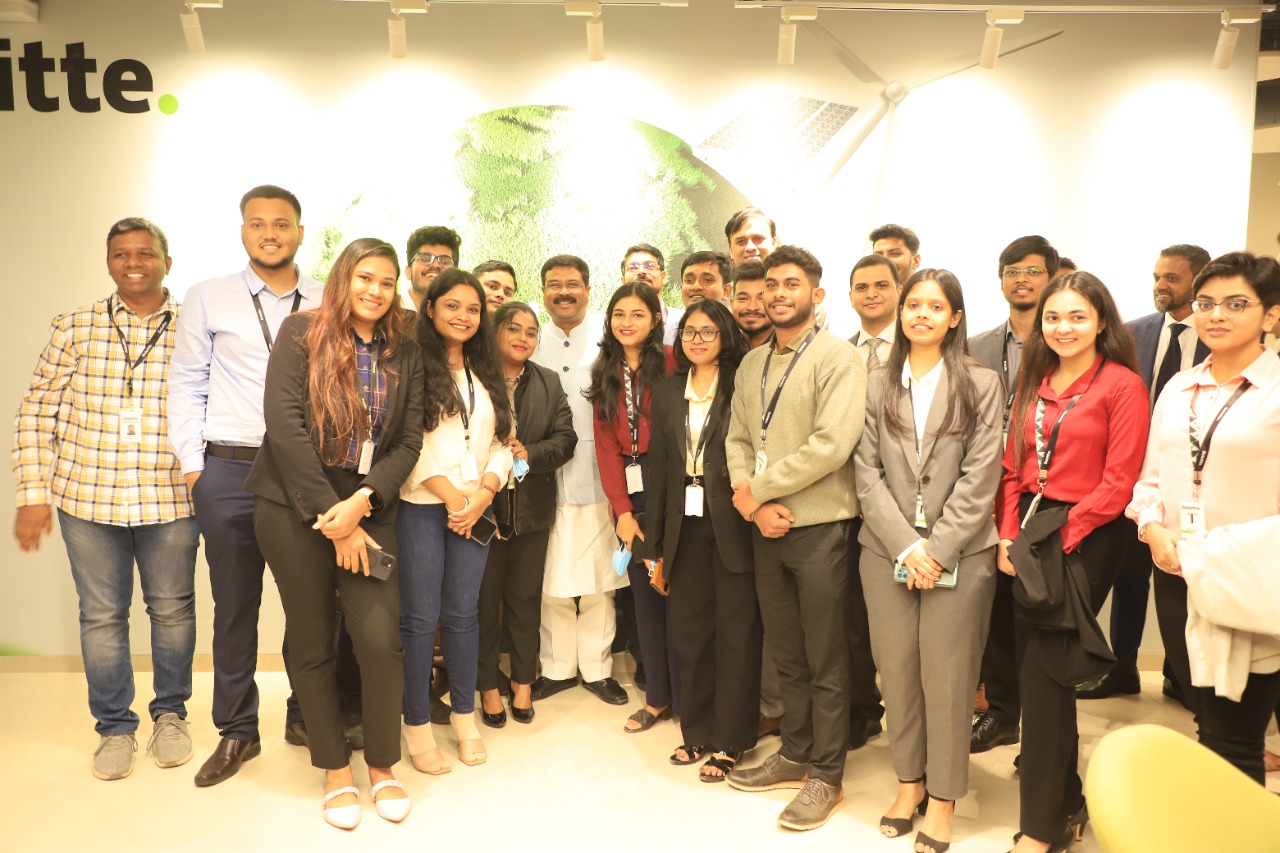 With this inauguration, Bhubaneswar has now become the fourth Indian city after Thane-Mumbai, Gurugram, and Coimbatore to have Deloitte's CEC, the company's flagship office which delivers outstanding value through adoption of best practices, usage of latest technologies, and deployment of a diverse and skilled workforce. The CEC in Bhubaneswar will expand to 1,500 professionals over 18 months and focus on areas such as analytics, artificial intelligence, digitalization, machine learning, cloud, and cyber security.
The firm reported a record aggregate global revenue of US$59.3 billion for the fiscal year ending 31 May 2022 and Indian professionals alone constitute close to 100,000 of its multidisciplinary global workforce of ~430,000, spread across 150 countries.
More than 175 years old and the largest professional services firm globally, it has also been recognized by Brand Finance as the strongest and most valuable commercial services brand in the world and consistently features in the Great Place to Work®️ listings in multiple geographies, including India.
Deloitte has also committed to impact lives of 50 million individuals in India, especially women and girls, through investments in education and skills building.