Bhubaneswar:5/1/22:Union Minister for Electronics and Information Technology, Communications, of India, Ashwini Vaishnaw on Thursday launched 5G services amidst an air of excitement in Odisha. Dharmendra Pradhan also graced the inauguration ceremony of the 5G services programme in the State Capital.The fifth service generation of the network will be available in the Twin cities of Bhubaneswar and Cuttack and a few other cities in the state from today. Reliance Jio aims to extend the service to other cities in the coming days.
The much-awaited 5G services will also be extended to rural areas soon. Major telecom operators Reliance Jio and Airtel have installed as many as 510 base transceiver stations (BTS) towers to provide the much-awaited service.The fifth service generation of networks promises faster internet speeds and can touch 10 Gbps, compared to the 100 Mbps peak of 4G. The downloads and uploads will be much faster as compared to 4G. Speaking at the event, Vaishnaw attributed the credit to PM Modi for the early launch of 5G services in Odisha.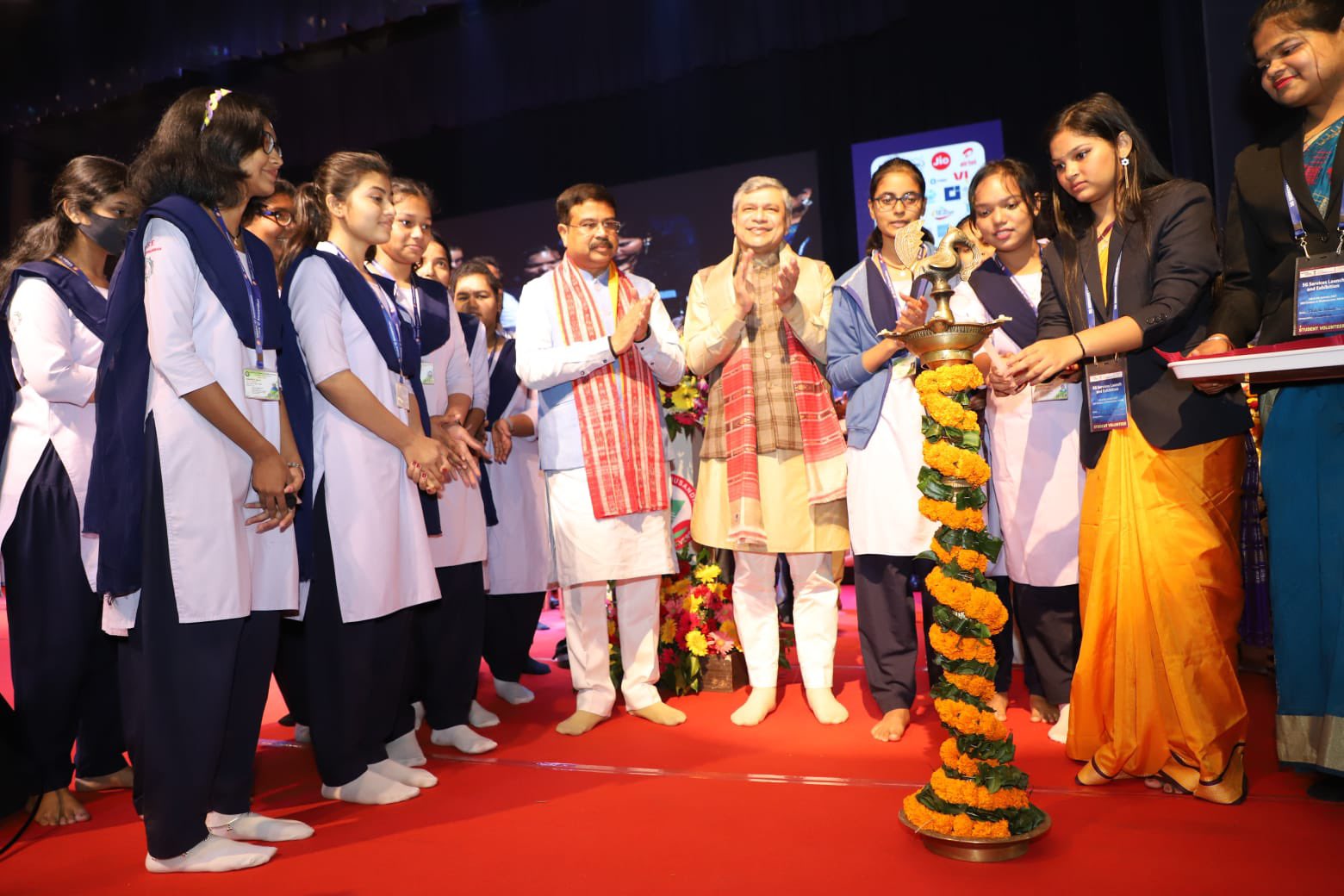 "I approached PM Modi after the 5G launch on October 1 and spoke to him about the launch in Odisha. Without a second thought, PM Modi agreed to launch the service in Odisha. He is the reason why Odisha got 5G services in January," Vaishnaw stated. He further added, "Modi ji has also sanctioned Rs 5,600 crore for installation of over 5000 towers to provide network connectivity to over 7000 villages in Odisha. All inaccessible and remote villages in tribal-dominated districts which are deprived of mobile services will be covered under this noble effort of PM Modi ji."The Union Minister for Electronics and Information Technology, Communications, Ashwini Vaishnaw also launched 100 4G towers for rural areas.
"This is the love of Modi ji for Odisha. He aims to provide world-class railway service, railway station, telecom facilities, IITs, IIMs and other education facilities to Odisha. Modi ji is the only person to follow Sabka Saath Sabka Vikas," he further added. Meanwhile, after the inauguration.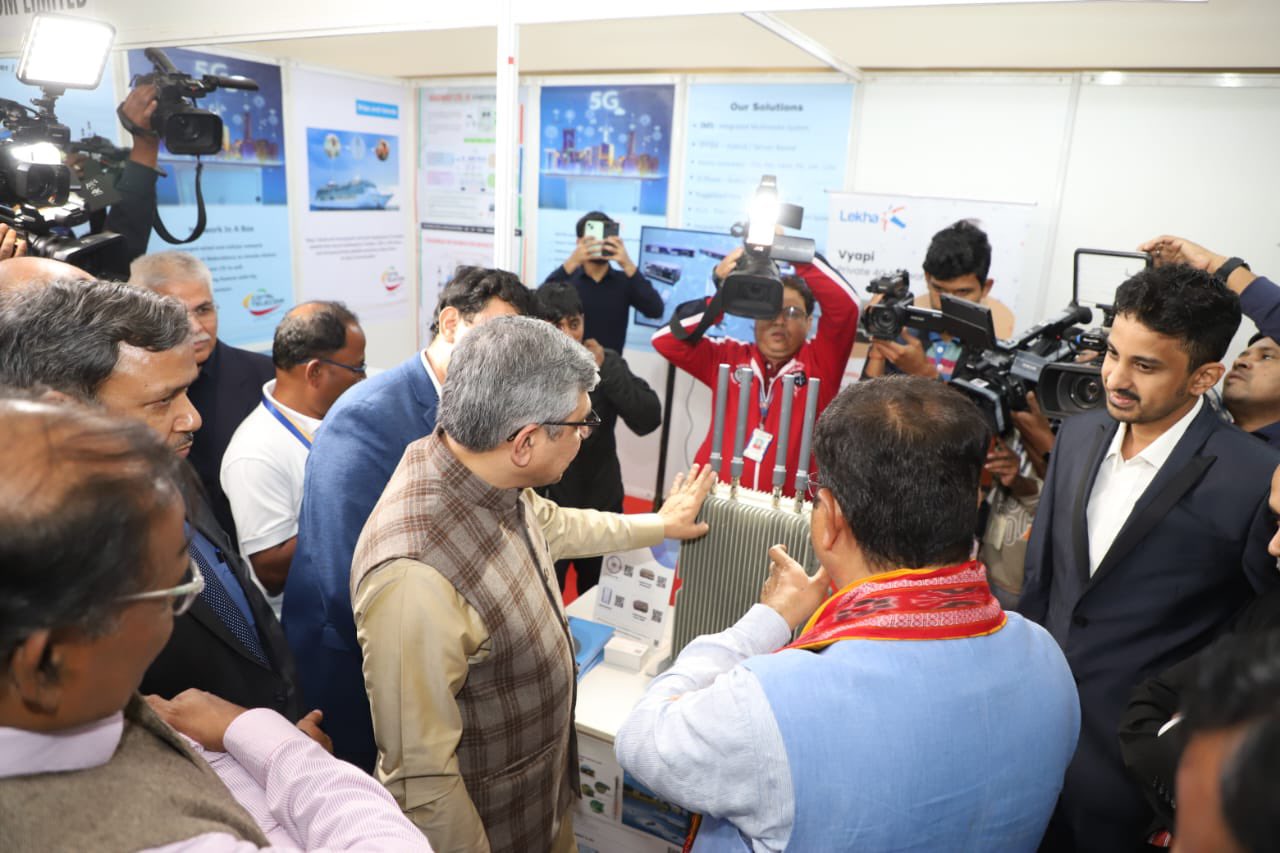 Similarly, Union Minister Dharmendra Pradhan tweeted, "A momentous day for 21st century Odisha. Today, 4.5 crore+ Odias are getting the gift of 5G. Inauguration of 5G services is a breakthrough that will usher in infinite possibilities, help realise PM Narendra Modi's vision of Purvodaya and pave the way for a new era in Odisha."
Apart from Bhubaneswar and Cuttack, President Droupadi Murmu's village Pahadpur under Kusumi block of Mayurbhanj district has also experienced the new generation telecom network.
The next-generation network service was premiered by PM Narendra Modi at the sixth edition of India Mobile Congress On Oct 1 at Pragati Maidan in New Delhi.
The service has also been launched in selected cities including Mumbai, Delhi, Pune, Lucknow, Chennai, Kolkata, Jamnagar, Hyderabad, Gurugram, Gandhinagar, Chandigarh, Bengaluru and Ahmedabad.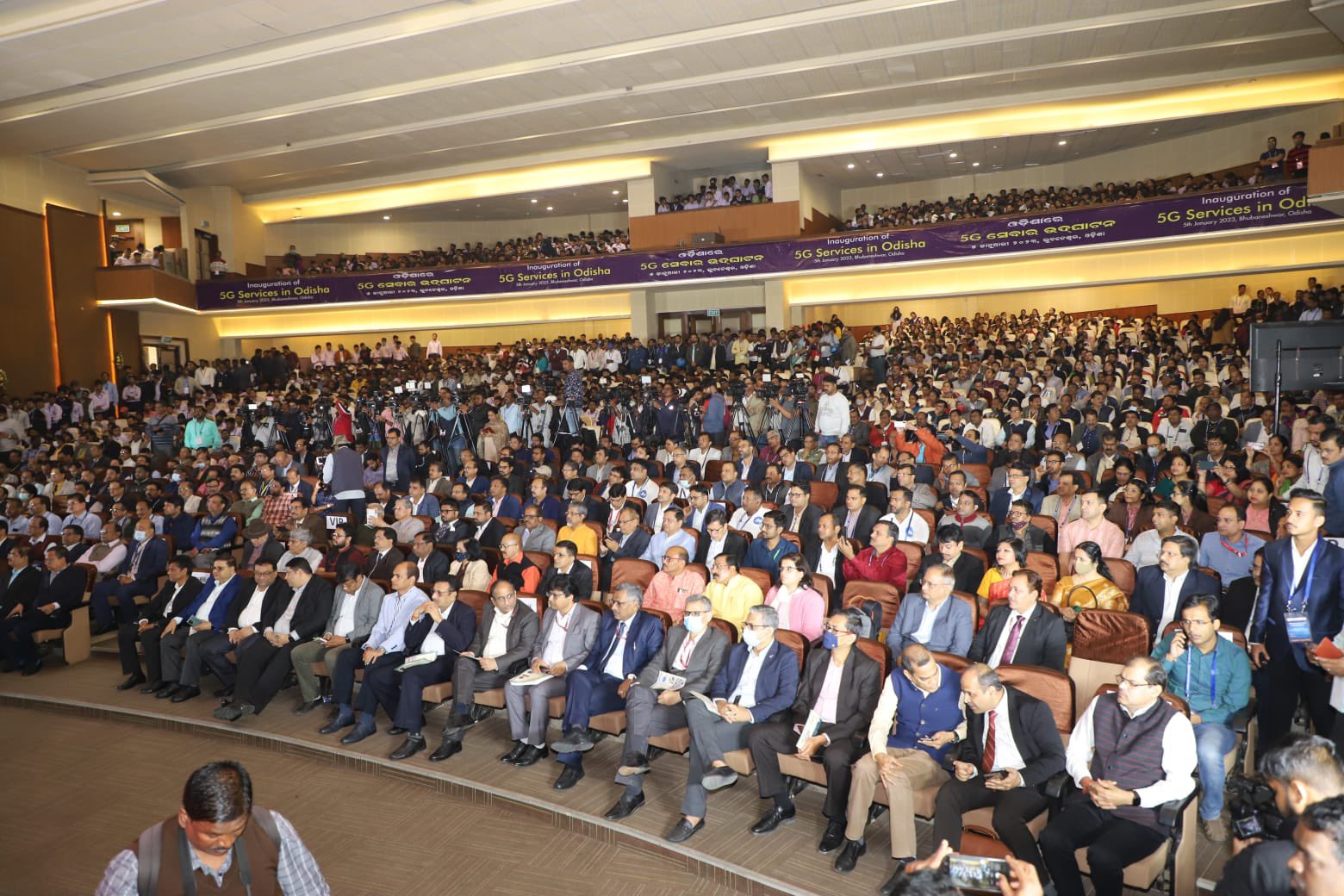 On the other hand, BJD has raised questions about internet connectivity in Odisha. Briefing media, Rajya Sabha MP, Amar Pattnaik, said, "We welcome the 5G services in Odisha. However, we hope that this isn't just limited to being a publicity stunt for the upcoming General Election. When people are deprived of 2G and 3G services, the government should focus more on how the services will directly reach the people of Odisha."
ଓଡ଼ିଶା ପାଇଁ ଏକ ଐତିହାସିକ ଦିନ !

ରାଜ୍ୟରେ 5G ସେବାର ଶୁଭାରମ୍ଭ ବିଭିନ୍ନ କ୍ଷେତ୍ରରେ ଅପାର ସମ୍ଭାବନା ସୃଷ୍ଟି କରିବା ସହିତ ପ୍ରଧାନମନ୍ତ୍ରୀଙ୍କ ପୂର୍ବୋଦୟ ସ୍ୱପ୍ନକୁ ସାକାର କରିବ ।#5GLaunchInOdisha@_DigitalIndia @DDOdiaNews @airnews_cuttack @PIB_India @dpradhanbjp @AshwiniVaishnaw pic.twitter.com/mUbRUvtoLQ

— PIB in Odisha (@PIBBhubaneswar) January 5, 2023