New Delhi:17/10/23: Anupam Patnaik received National Film Award for Best Odia Feature Film 'Pratikshya' 'Pratikshya'in Regional segment from President Droupadi Murmu at Vigyan Bhavan, New Delhi, on Tuesday.
Anupam, the son of eminent Odia producer and director late Amiya Patnaik, was awarded with 'Silver Lotus Award (Rajat Kamal) and a cash prize of Rs 1,00,000.
'Pratikshya', inspired by the short story "Bapa "written by eminent writer   Gaurahari Das and some true incidents, revolves around an unemployed graduate and his dilemma as he waits for the death of his father – a government employee – to secure a job under the government's scheme of compassionate appointment. The film, which has Dipanwit Dashmohapatra in the lead, was screened at several prestigious film festivals, including the International Film Festival of India at Goa, before being released on December 2 last year.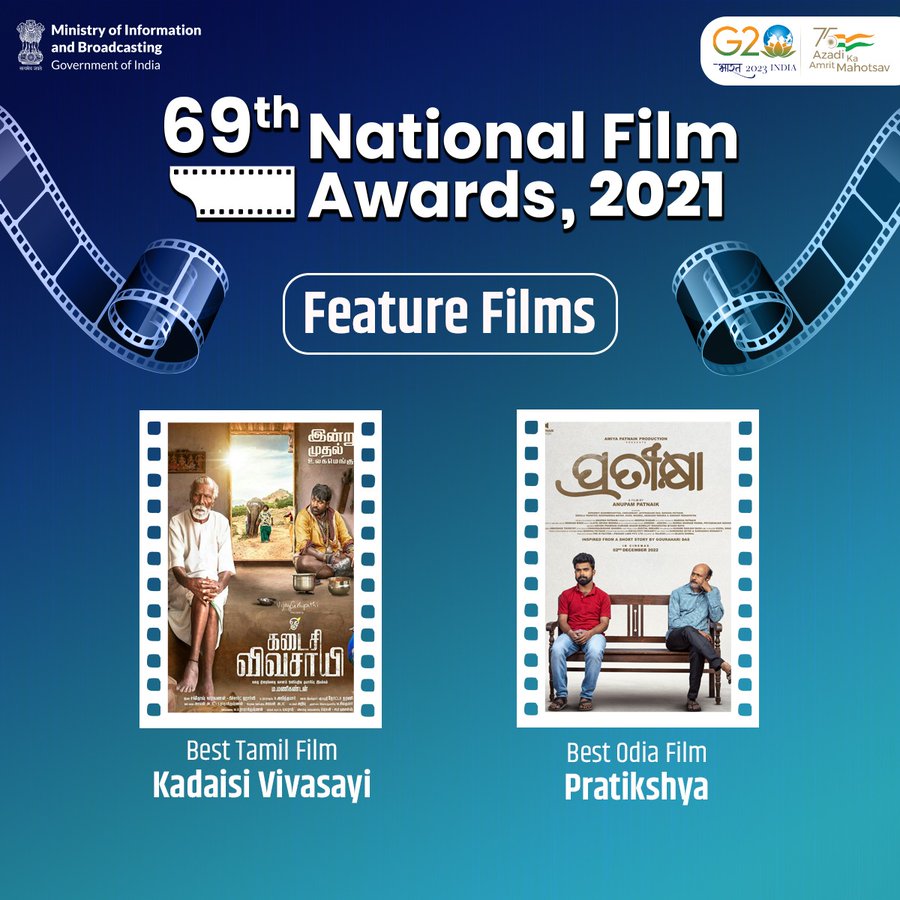 About the film 'Pratikshya'
 'Pratikshya' narrates the life of an unemployed graduate who struggles with the dilemma of securing a government job to save his family after they meet with a medical crisis Set in Bhubaneswar around a typical middle-class family, The story revolves around dreams, desperation, and aspirations.  Sanjay, a skilled but unemployed graduate is adamant about finding a government job.  Bipin, his father tries hard to convince Sanjay to do any job as his retirement is at bay. The burdened family has its share of joy and tears with Sanjay. However, an incident changes the fate of Sanjay and his family.  As the old adage goes 'desperate times need separate measures; Sanjay goes into the darkest corners of his mind to find a solution to all his problems.  Little does he know, the path he is on, and he thinks that his wants will take away the things which are of much higher importance.   A frustrated   Sanjay keeps waiting for eventuality while losing his objectivity on the real problems around him.  He keeps waiting to reap what he has sowed, but alas who to devour it with!?
Director Profile
Anupam Patnaik Born and brought up in Bhubaneswar, Anupam learned the trade from his father Mr. Amiya Patnaik, who won a National Award for Hakim Babu in 1985. After his MBA from Leeds University, Anupam ventured into filmmaking. His dedication has resulted in making Amiya Patnaik Productions one of the leading Production houses in Odisha. He produced a Biopic 'Tulasi Apa' on social activist Padmashri Tulasi Munda, which won accolades at various film festivals. It is the first-ever biopic made in Odisha.