Newdelhi:21/8/23:The Army Wives Welfare Association (AWWA) organised the second season of 'Asmita- Inspiring Stories by Army Wives' in Manekshaw Centre, New Delhi. The forum was organised to share inspiring stories of wives of Army personnel who have created a niche for themselves in various fields, with their perseverance and resilience, after overcoming numerous challenges.
The event was graced by the presence of the Hon'ble President of India, Smt Droupadi Murmu as the Chief Guest. Dr Sudesh Dhankar, wife of Hon'ble Vice President and Smt Meenakshi Lekhi, Hon'ble Minister of State for External Affairs and Culture were the guests of honour. Mrs Archana Pande, President AWWA was the Chief Host.
AWWA is an association that works for the welfare of the spouses, children and dependents of Army personnel. It is aptly called the invisible hand that shapes the punch of the Indian Army. The association was officially registered as a Welfare Society with the Registrar of Societies, Delhi Administration on 23 August 1966. Since its inception, AWWA has grown in its scope and reach. Today it stands proud as one of the largest NGOs in the country.
'Asmita' is a platform provided to courageous Army wives and achievers, who have shattered many glass ceilings to narrate their accounts and inspire others like them. It is a tribute to the struggle of the brave women, who faced fearful odds but still stood tall.
The first season of 'Asmita' was organised on 14 October 2022, the speakers represented a cross-section of the AWWA fraternity including Veer Naris, spouses of the Army personnel, artists, doctors, authors, cancer conquerors and veterans. It was followed by 'Asmita Purba' in Kolkata on 11 February 2023. Both the events were a resounding success and provided guidance and motivation to many Army wives to achieve their goals and led AWWA to organise 'Asmita Season 2'.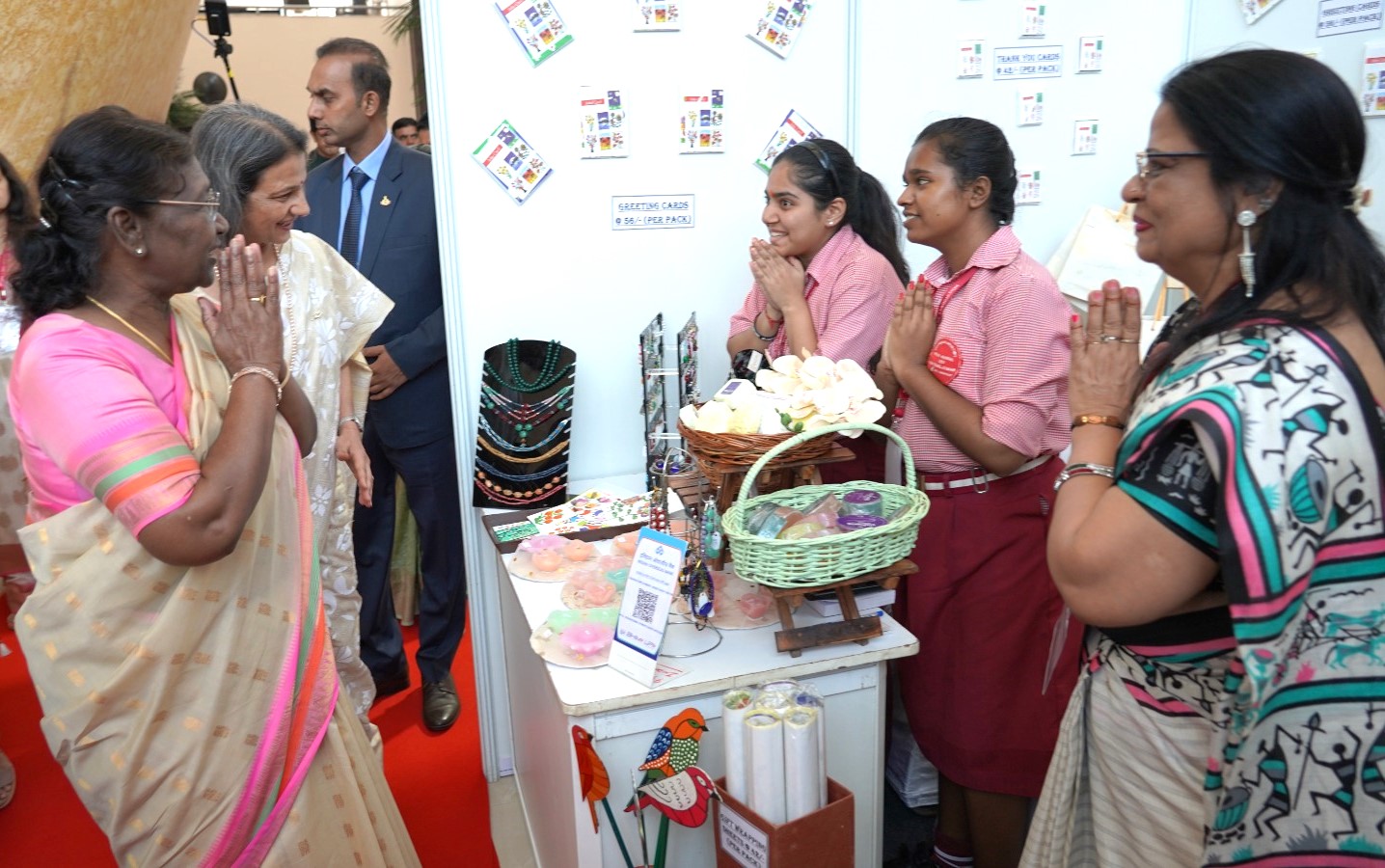 This season of 'Asmita' comprised talks by Mrs Jaya Prabha Mahto (Science Teacher in Jharkhand), Dr Sanjhana Nayarr (Author, Social Activist Psychic Charmer, Founder- Safroneya Holistic), Mrs Vandana Mahajan (Cancer Care & Palliative Care Counsellor), Mrs Ambreen Zaidi (Author & Columnist), Captain Yashika H Tyagi (Retd), a Kargil War Veteran, Transformational Speaker & Leadership Enabler, Ms Florence Hnamte (Permanent Tattoo & Makeup Artist), Ms Sargam Shukla (National Rowing Medalist), Ms Aashna Kushwaha (Entrepreneur & Content Creator) and Lieutenant Jyoti (Veer Nari- now a Serving Officer).
In addition, two guest speakers, Ms Arunima Sinha, Mountaineer and Ms Ananda Shankar Jayant, Classical Dancer also addressed the audience. Another highlight of the event was the Entrepreneur Exhibition which showcased the exceptional entrepreneurial skills of Army wives. Curated by accredited speakers, 'Asmita- Inspirational Stories by Army Wives' energised the audience and motivated them to realise their dreams.
Being wedded to the Olive Greens brings about many challenges in the lives of Army wives such as long separations, parenting challenges, frequent transfers, household and social responsibilities etc. Despite this, these speakers have bravely faced all the challenges and made a difference to society. Asmita has emerged as an ideal platform to identify women achievers and acknowledge their success stories and their contribution to the organisation as well as community, which in turn is a motivation for all others.