Newdelhi:12/7/23:Scampi farming in India is set to undergo a renaissance as the Prime Minister Matsya Sampada Yojana (PMMSY) scheme takes center stage in revitalizing this once-thriving industry. With a steadfast commitment to uplifting the fortunes of scampi farmers and bolstering the aquaculture sector, PMMSY is poised to breathe new life into scampi farming, which has witnessed a decline in recent years.
ICAR-CIFA's pathbreaking research has resulted in the development of CIFA-GI SCAMPI®, a genetically improved strain of freshwater prawn Macrobrachium rosenbergii, . This breakthrough has proven instrumental in enhancing scampi productivity and profitability. In 2007, ICAR-CIFA initiated a collaborative endeavour with WorldFish, Malaysia to implement a systematic selective breeding program to develop a fast-growing strain of scampi. The breeding program spanned 14 generations and involved the meticulous selection of scampi populations sourced from geographically diverse regions of India, including Gujarat, Kerala, and Odisha.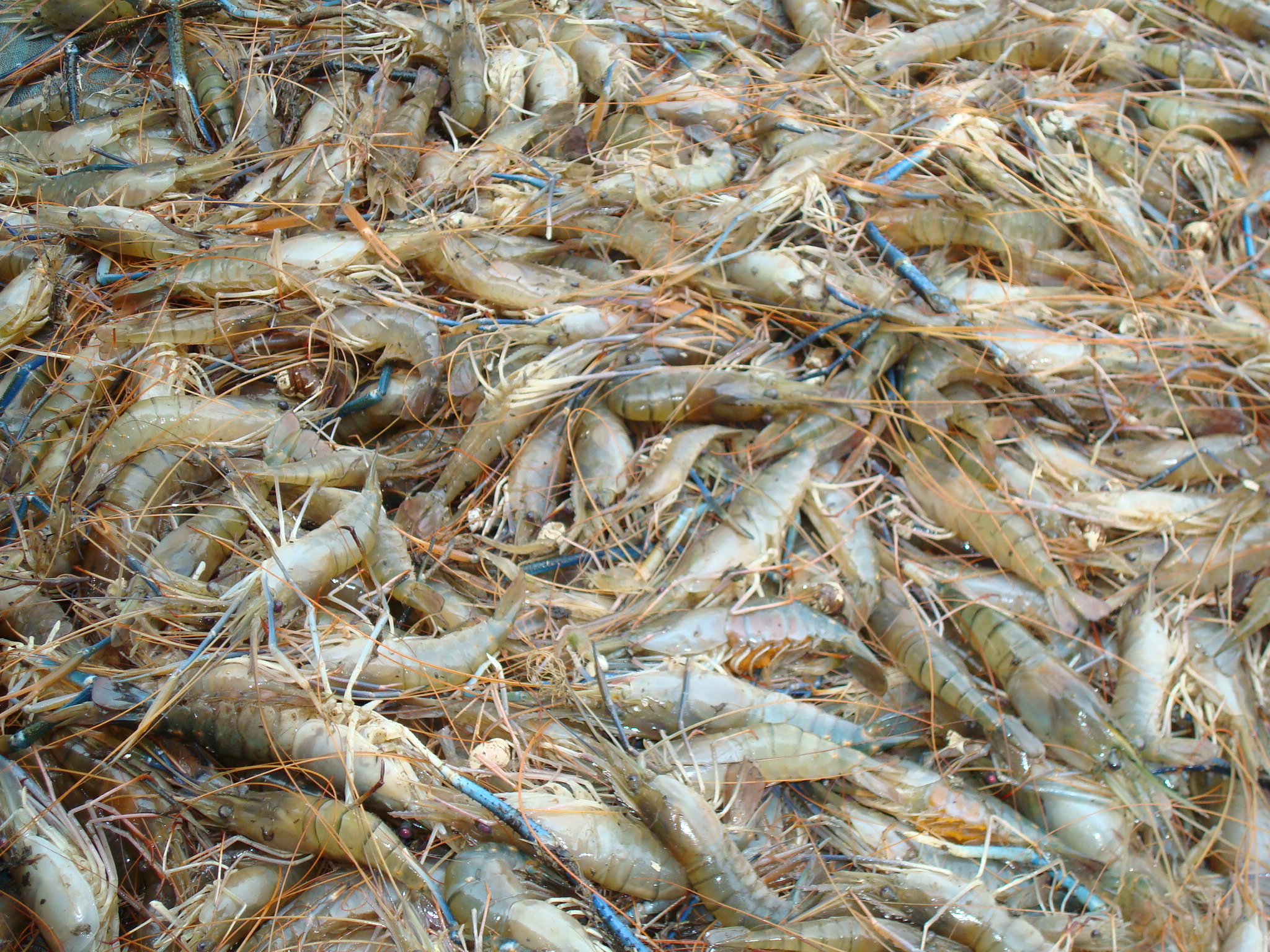 Through rigorous genetic selection protocols, ICAR-CIFA successfully developed a genetically improved fast-growing strain named CIFA-GI Scampi®, which received official registration in 2020, marking a significant milestone in the field of aquaculture.Through its multifaceted approach, PMMSY seeks to enhance farming practices, encourage the adoption of modern technologies, ensure capacity building and skill development, provide financial support for farm establishment and infrastructure improvement, and foster the overall growth and prosperity of the aquaculture sector in India. The PMMSY has extended funding support to the tune of Rs 4 Crores to ICAR-CIFA to upscale the genetic selection programme and strengthen the seed value chain through supply of improved broodstock to a network of multiplier hatcheries.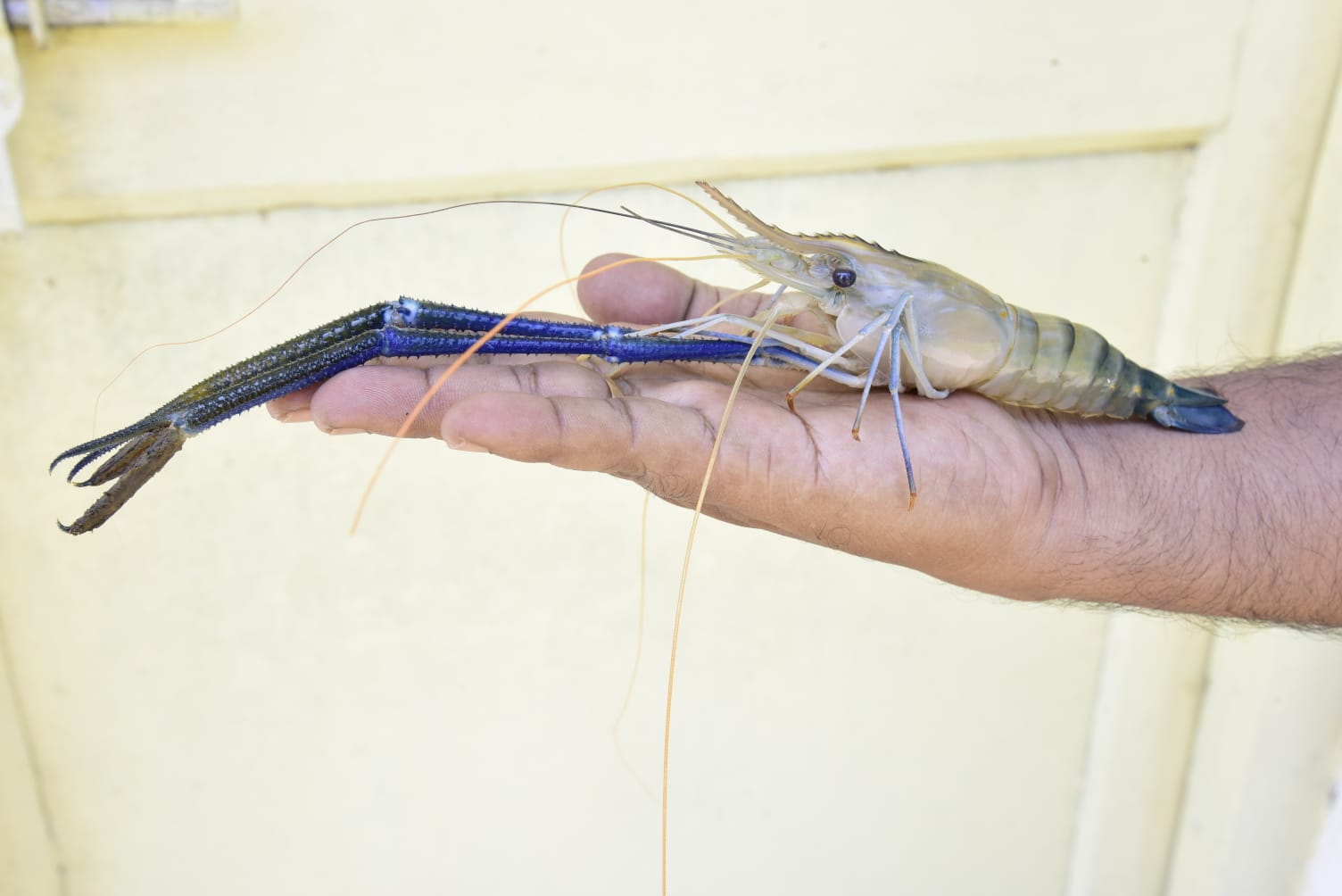 'Meanwhile, ICAR-CIFA is also demonstrating the polyculture of scampi with the carp culture. In one of the many demonstrations, Mr. Bata Krushna Jena from Odisha's Jajpur District, has also reported exceptional results, yielding 950 kg/ha of 'CIFA-GI scampi' and 7530 kg/ha of carps in just seven months. This step exemplifies the success and potential of carp-scampi polyculture, offering promising opportunities for fish farmers across the state' said Dr B.R. Pillai, Principal Investigator of the PMMSY Scampi Project.
'The scampi production in the country has experienced a remarkable 2.5-fold increase, soaring from 8,303 to 21,317 tonnes in the last year. This notable progress demonstrates the potential for further growth in scampi production across the country. To support the rapid expansion, five scampi hatcheries have been selected as multiplier hatcheries by ICAR-CIFA. These hatcheries are responsible for producing CIFA-GI SCAMPI® seeds and supply to the farmers meanwhile we are adding more hatcheries to our network to reach an ambitious target of bringing 25000 ha under scampi by 2026' said Dr P.K. Sahoo, Director, ICAR-CIFA.