Cuttack:30/3/23:Ahead of Utkal Divas, Union Education and Skill Development Minister Dharmendra Pradhan has called upon Ravenshaw University to undertake research on the Kalinga War by participating in the unveiling of memorial plaques in the name of 4 legends of Odisha at Ravenshaw University, a symbol of the history and glory of Odisha and Cuttack.
Along with Union Minister Ashwini Vaishnab, a commemorative postage stamp was unveiled by Odisha's famous poet Kant kabi Laxmikant Mohapatra, Odissi dance guru Kelucharan Mahapatra, evergreen vocalist & music Director Akshay Mohanty, film director and producer Parvati Ghose.
On this occasion, he said that Ashoka changed from Chandashok to Dharmashok after the Kalinga's war. At that time there was no king in Kalinga. People's representatives were making decisions. In this war, the world experienced not the defeat of the Odia race but the indomitable courage of victory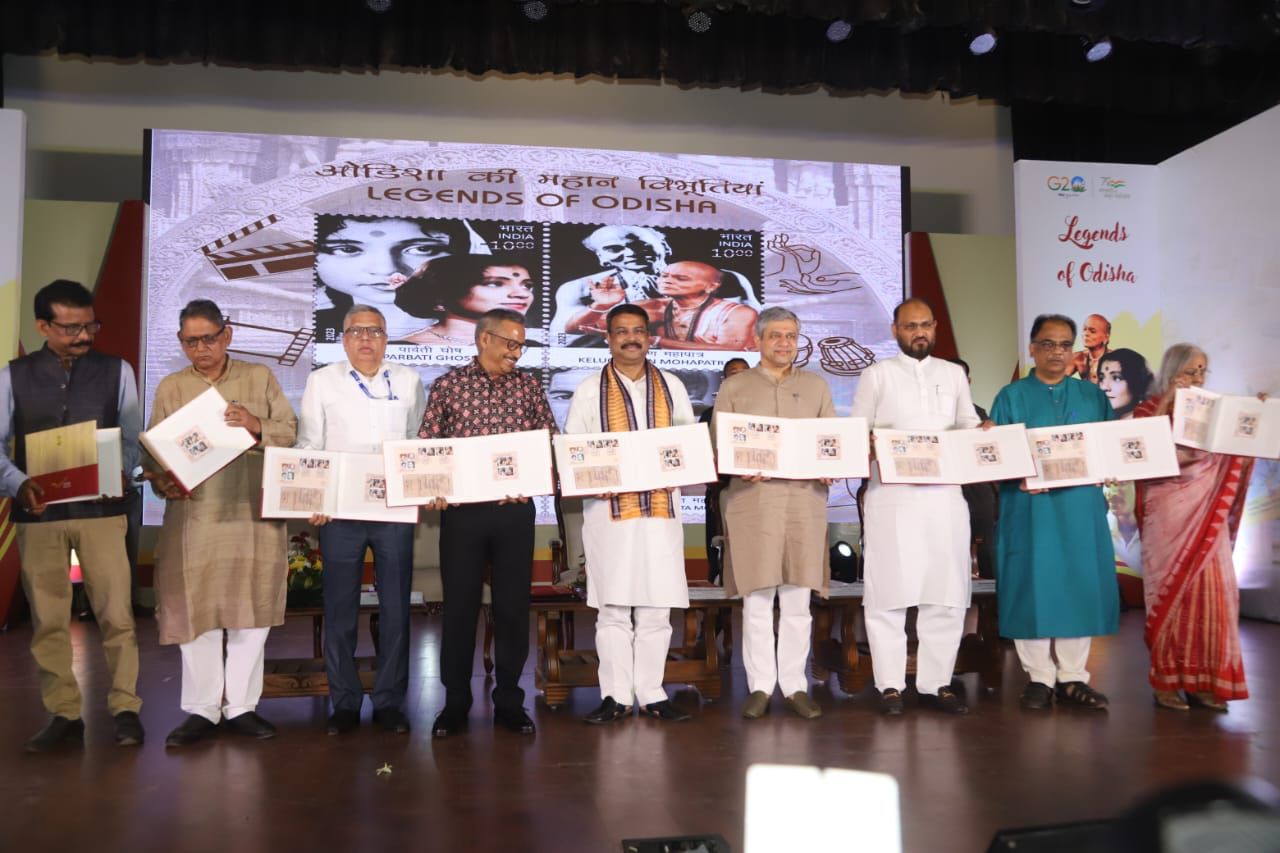 Ravenshaw University to undertake research on Kalinga war and administrative structure. The institution that ignited the independence movement of Odisha. It is a matter of happiness that postage stamps are being introduced in this institution today in the memory of our forefathers. We are especially proud to launch postage stamps in memory of 4 ancestors before Utah Day. No work is done without the inspiration of ancestors. Shri Pradhan thanked Prime Minister Narendra Modi and Union Minister Ashwini Vaishnab for launching this postage stamp. He said that the Prime Minister who understands the sentiments of the people of Odisha and the country can do so.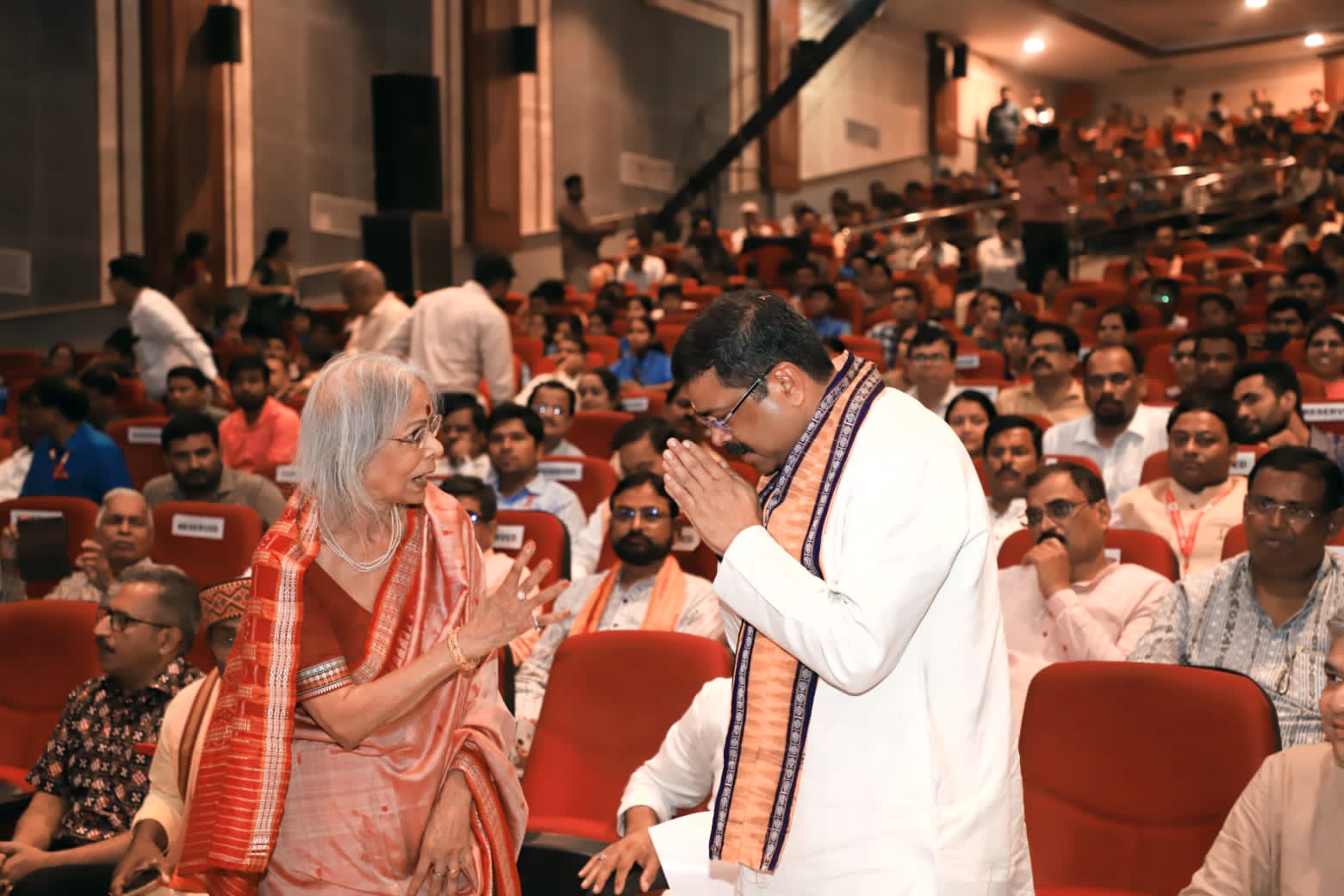 Shri Pradhan said that there is not a single youth in Odisha who does not want to study in Ravenshaw University. The Ravenshaw University used the same term as the whole of India decades later. It is my hope that Ravenshaw will take the lead in implementing the national education policy being implemented in the country today. Our province and the land of Utkal was the land of democracy. The National Education Policy has provided an opportunity to debate this issue. Mr. Pradhan said that the University of Ravenshaw and new generation should take responsibility in explaining the depth of our history, bravery, courage, culture and knowledge in the past.
About the Legend: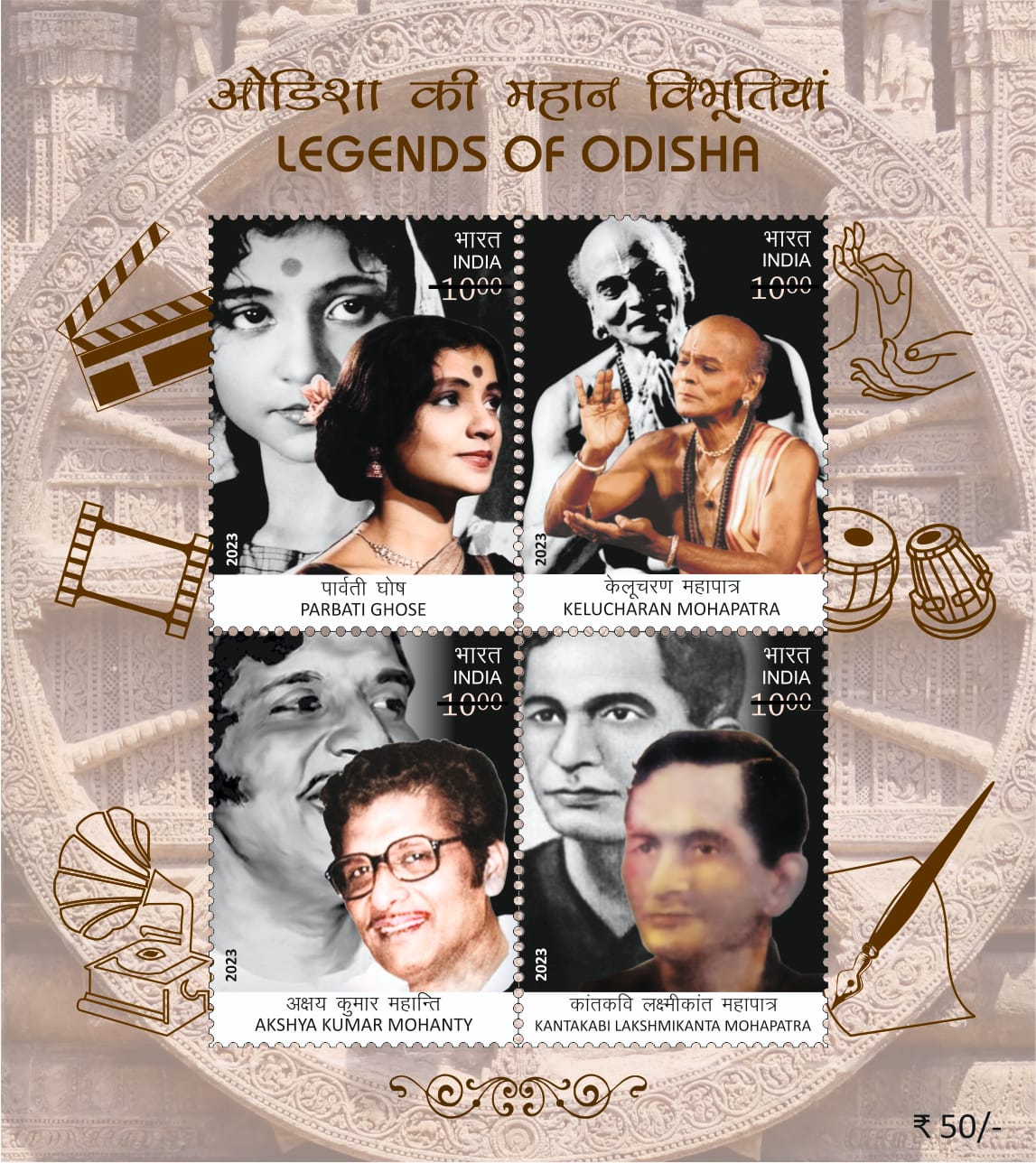 Kant kabi Laxmikant Mohapatra
Kantakabi Laxmikanta Mohapatra was a great Odia poet, writer, and freedom fighter.  He was born on 18 December 1888, in Cuttack city. His father was zamindar Choudhary Bhagabat Prasad Samantaray Mohapatra and his mother's name was Radhamani Devi. His father represented Bihar & Orissa Legislative Council for four times and served as its deputy speaker twice. Laxmikanta spent his childhood in his maternal uncle's house and studied in Balasore. He studied at Kolkata's Pion College for higher education after passing Intermediate. He returned to Ravenshaw College in 1913 and completed his Bachelor of Arts degree.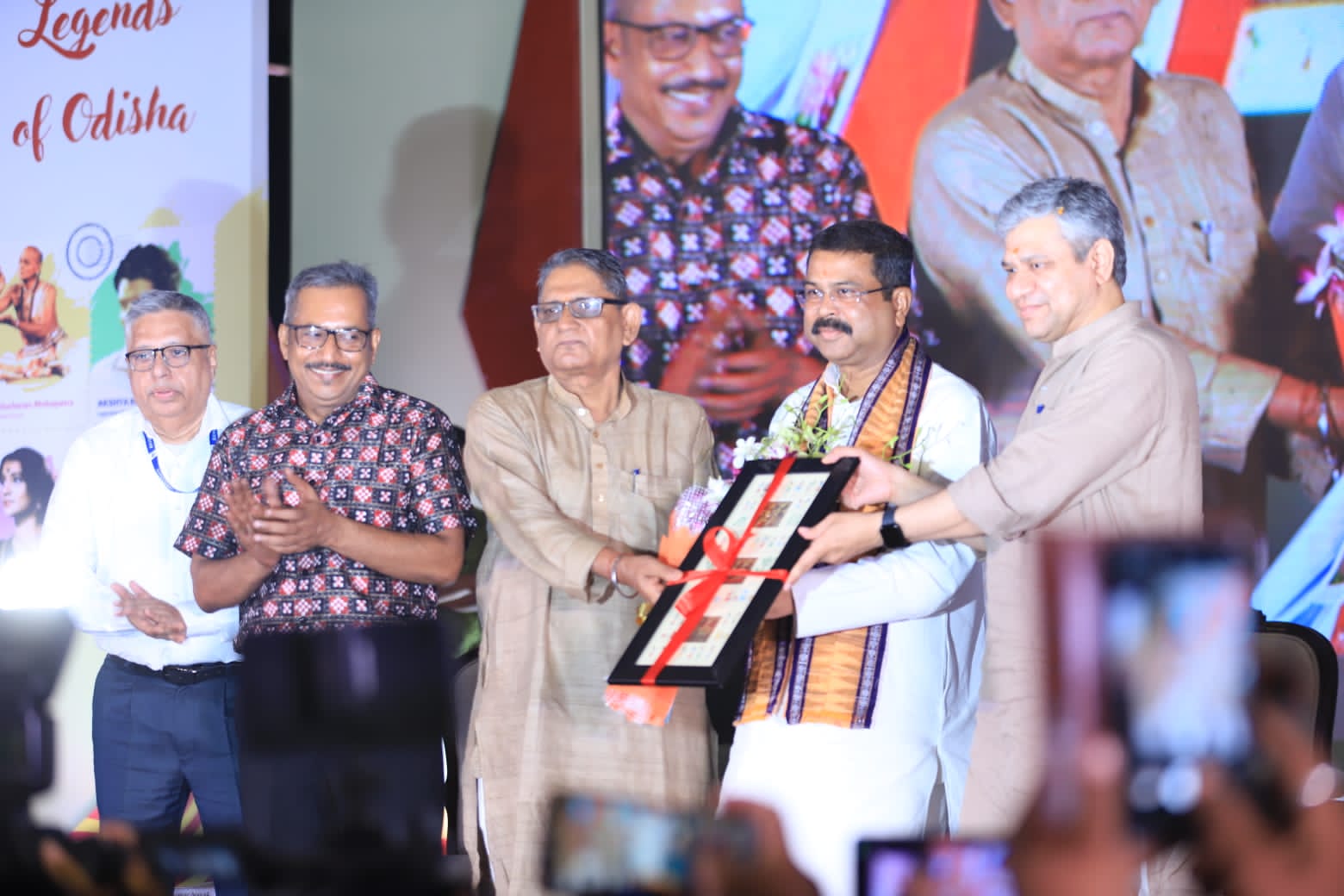 The literary style of Laxmikanta Mohapatra had a nationalistic fervour and sharp satire. He was one of the few writers who made significant contributions to Odia literature during the period when its existence was threatened.   As a political critic, his bitter criticism of politicians and feudal chiefs did not bring laurels to him. He has also contributed a great deal to the rich tradition of performing arts in Odisha. He created a dramatic troupe called Gopinath Natya Samaj in his village.
Kantakabi's songs like Bande Utkala Janani, Koti Koti Kanthe Aji, and Udaee Nisana Bajai Veri were the battle cry of Odia freedom fighters during the freedom struggle and state-hood movement. His composition Bande Utkala Janani was adopted as the welcome song for the Balasore Session of Utkal Sammilani, the organization which sphere-headed the separate Orissa state movement. This song was accorded the status of state anthem of Odisha in 2020.
Guru Sri Kelucharan Mohapatra
Among the many gems of Odisha has produced in different fields of art along the centuries, one of the latest is certainly the Odissi dance Guru Sri Kelucharan Mohapatra born on 8th January 1926 at Raghurajpur, Puri. As it is the case with most of the geniuses, who emerge from time to time in the history of humanity, the story of his life is one of struggle and unending dedication. The story of his artistic experience touches all the salient features of the cultural life of Odisha of the last sixty years and it becomes the story of the growth and recognition of the Odissi style as one of the classical dances of India.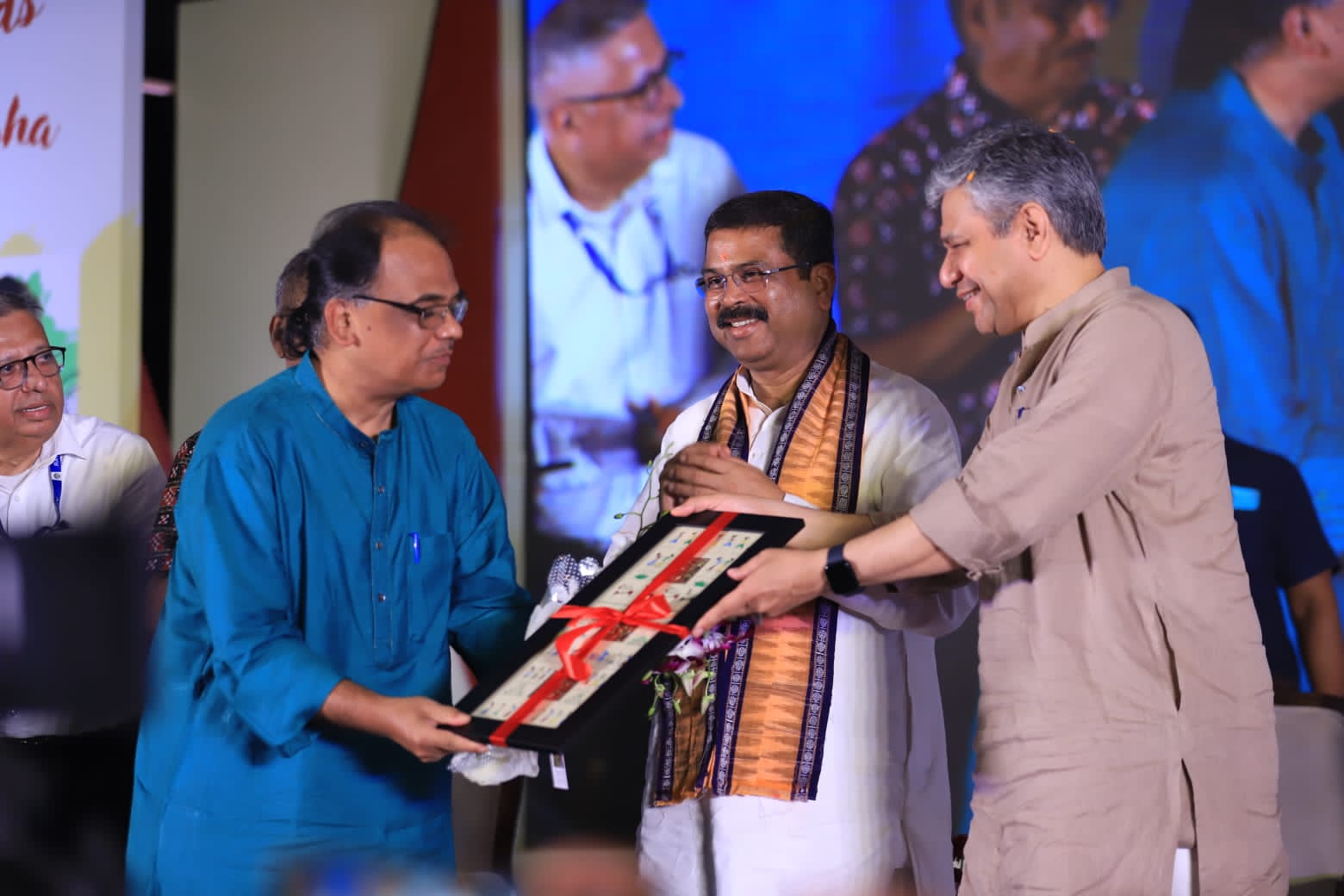 From the traditional expertise of the "Chitrakaras" through the entertaining art of the "Gotipua" and "Jatra" parties, the "bhakti" oriented "rasa leela" performances and the innovative attempts of the Annapurna Theatre, Guruji's artistic journey is one of continuous learning and growth. Gifted as he was with a highly sensitive, respectful and creative disposition, he observed and absorbed facts and phenomena of life around and transcreated them into forms of aesthetic beauty.The title of Padma Shree came a few years later in 1974 and in 1981 he was conferred a Doctorate by the Akhil Bharatiya Gandharva Mahavidyalaya.He won the Kalidas Samman awarded by the Madhya Pradesh Government in 1987 and the title of Padma Bhusan in 1988; the Padmabibhushan was conferred on him by the President of India in 2000 and Shankerdev Award of Govt.of Assam by the Prime Minister of India in  2001.
Akshaya Kumar Mohanty
Akshaya Kumar Mohanty (Khoka Bhai), was born on October 12, 1937. In a one line was a Singer, Music Composer, Lyricist and Director. Mr. Mohanty had composed around thousand + songs and penned hundreds of super hit evergreen Odia (Oriya) songs. During Fifties he started his journey as a musician commenced with his interest in Odia (Oriya) music. At the age of 22, he joined Govt. Job at Cuttack, Odisha. But after 7 years he gave resign from his job to devote full time to Odia (Oriya) music. He commenced his playback singing career with the song "Gori Gori Gori" in the year 1959 from the Odia (Oriya) Movie "Maa". By Sixties, without any such formal education in music, he had established himself as a one of most popular singer in Odia (Oriya) music. Lack of proper training gave him a chance to explore himself and to be more creative
He was a pioneer of non-film modern Odia (Oriya) songs, basically based on contemporary themes and ballads based on popular legends in Odisha (Orissa). Apart from this he has also penned a few Odia (Oriya) novels, Odia short stories, poems etc. He had also co-directed a Odia (Oriya) movie and has also acted in three Cinemas. He has won many millions of hearts of Odia people and also bagged many awards for his perseverance and skill. He bagged the "Jayadev Award" : the highest State Award in the Odia (Oriya) movies. He has also won the State Award for "Best Playback Singer" 7 times and State Award for "Best Composer" 2 times
Parvati Ghose
Parvati Ghose Born in 1942 in Cuttack's Manasinghpatana, Ghose hit the spotlight as a child artiste in the film 'Shri Jagannath' in 1950. Three years later, she entered the industry as leading lady in 'Amari Gaan Jhia' which was followed by 'Bhai Bhai' (1956), 'Maa' (1958), 'Laxmi' (1962), 'Kaa' (1966), 'Stree' (1968) and 'Sansara' (1973).Three films, 'Laxmi', 'Kaa' and 'Stree' won her National Award in the Best Regional Film category. The actress, known for her stellar performances, appeared in 10 films during the 50s until the late-80s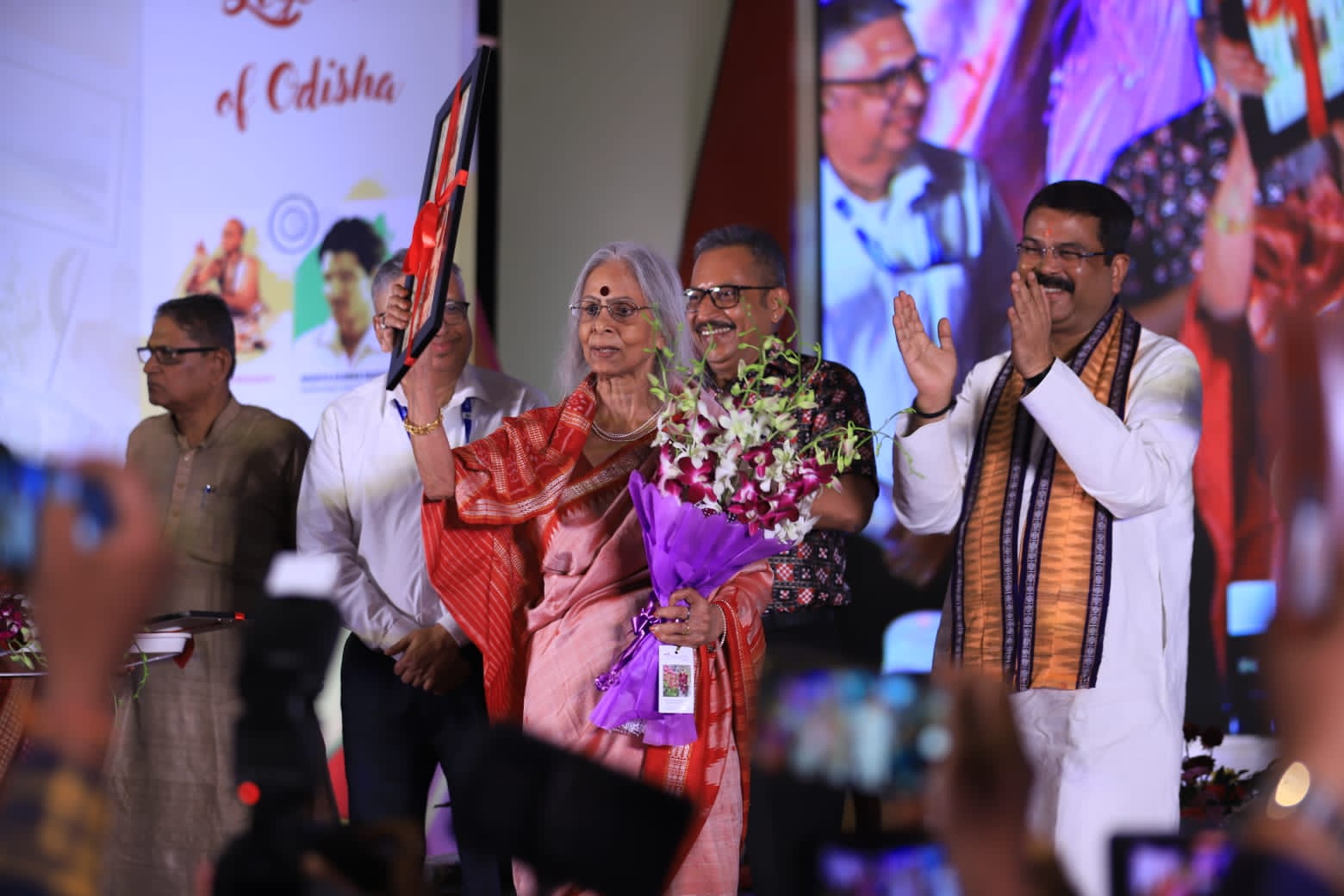 Married to actor-director Gour Ghosh, she was best known for her character Saria in the film 'Chha Mana Aatha Guntha' (1986), based on Fakir Mohan Senapati's novel by the same name. This also marked her debut as a director. She not only wrote dialogues but also gave her voice to one of the songs in the movie. Considered the pioneer woman director in the country, Ghosh's films mostly dealt with social themes.
'Sansara' was the second film that she directed while producing as many as six movies. 'Salabega' (1998) was her last film as a producer-director which she gave to Films Division of India. She had also made two telefilms for Doordarshan, 'Prasna' and 'Sopaan'.