Bhubaneswar:2/3/23: Odisha Chief Minister Naveen Patnaik distributed bicycles to 8 thousand community partners working in urban areas in a program organised at the convention hall of Lok Seva Bhawan today.
Bicycles were distributed among women engaged as Jalsathi, sanitary partners and supervisors, food production and sanitary work.
The program was organised in collaboration with the State Housing and Urban Development Department and Mission Energy Department.
Speaking at an event, Chief Minister said, "Mission Shakti has been performing very well and has set a benchmark for others to emulate. I am very happy with the success of Mission Shakti and the women contributing to its success."
"Your confidence has made Mission Shakti. You have taken up different tasks in different cities," the Chief Minister said, adding, "Everyone is happy with the work of SHG members."
The Chief Minister also said that Mission Shakti mothers have taken up many responsibilities in community participation programs in different cities. Food, solid waste management, sanitation, water supply, sanitation etc. are doing a lot of work.
Expressing that everyone is happy with their work, the Chief Minister said that the state government is giving you bicycles so that you can fulfill your responsibilities in the facilities.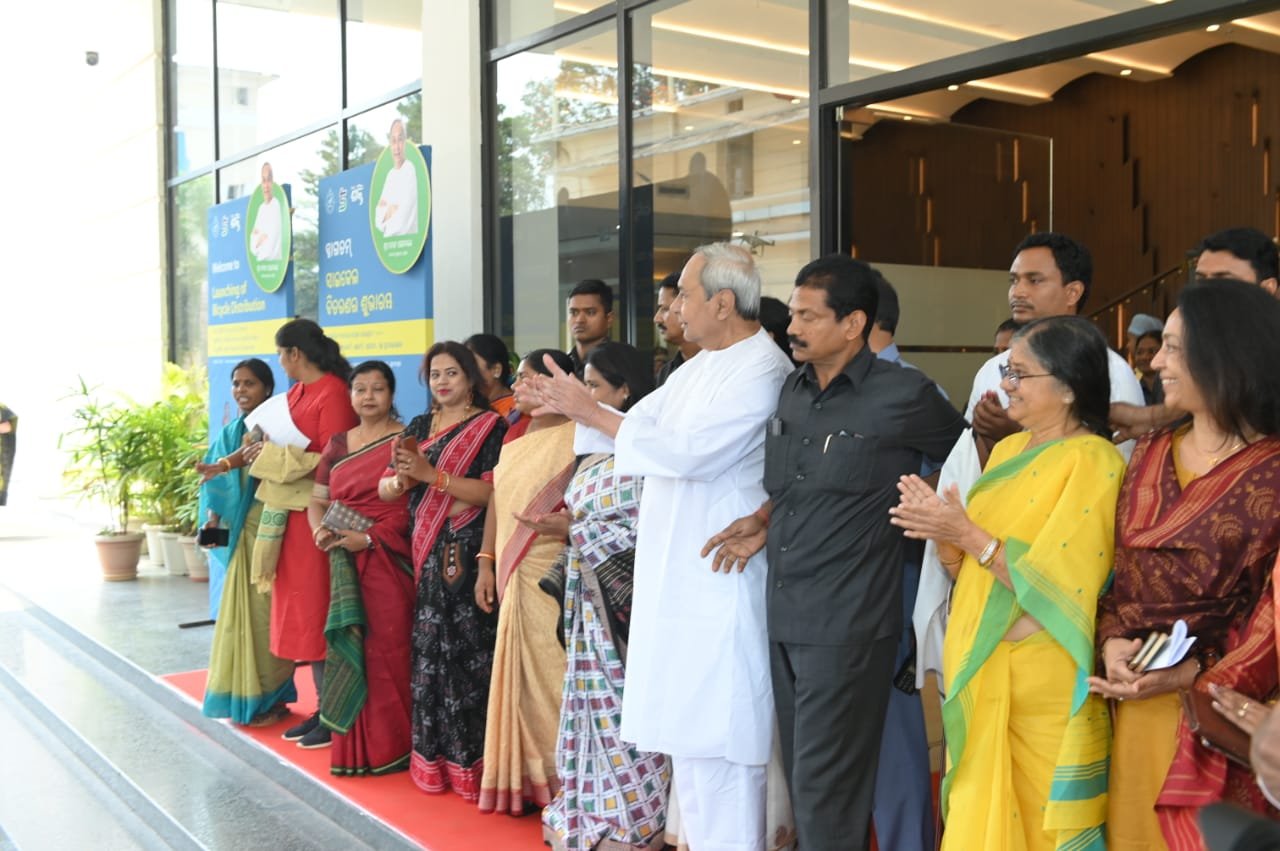 Participating in the program, Housing and Urban Development MinisterUsha Devi said that Mission Shakti members are doing a great job for the Chief Minister's dream of building Odisha. Having a bicycle can give them a lot of convenience and freedom in the workplace. Mission Shakti Minister Basanti Hembram said that Mission Shakti is a unique messenger of community development. It has set a new milestone today under the direction of the Chief Minister.
Amon others, Principal Secretary of Housing and Urban Development Department G. Mathivathanan, BMC Commissioner Vijay Amrita Kulange,  BMC Mayor Sulochana Das were present.