Bhubaneswar:10/2/23:The President of India, Smt Droupadi Murmu graced and addressed the 2nd Convocation of Rama Devi Women's University at Bhubaneswar today (February 10, 2023).
Speaking on the occasion, the President recalled her days – she spent in this University (then college) as a student. She said that she had studied in this institution for four years after completing her schooling at Unit-2 Girls School in Bhubaneswar. The love and affection of the teachers of that time is unforgettable. She said that she is still in touch with many of classmates from that time. This great educational institution has always been a source of inspiration in her life.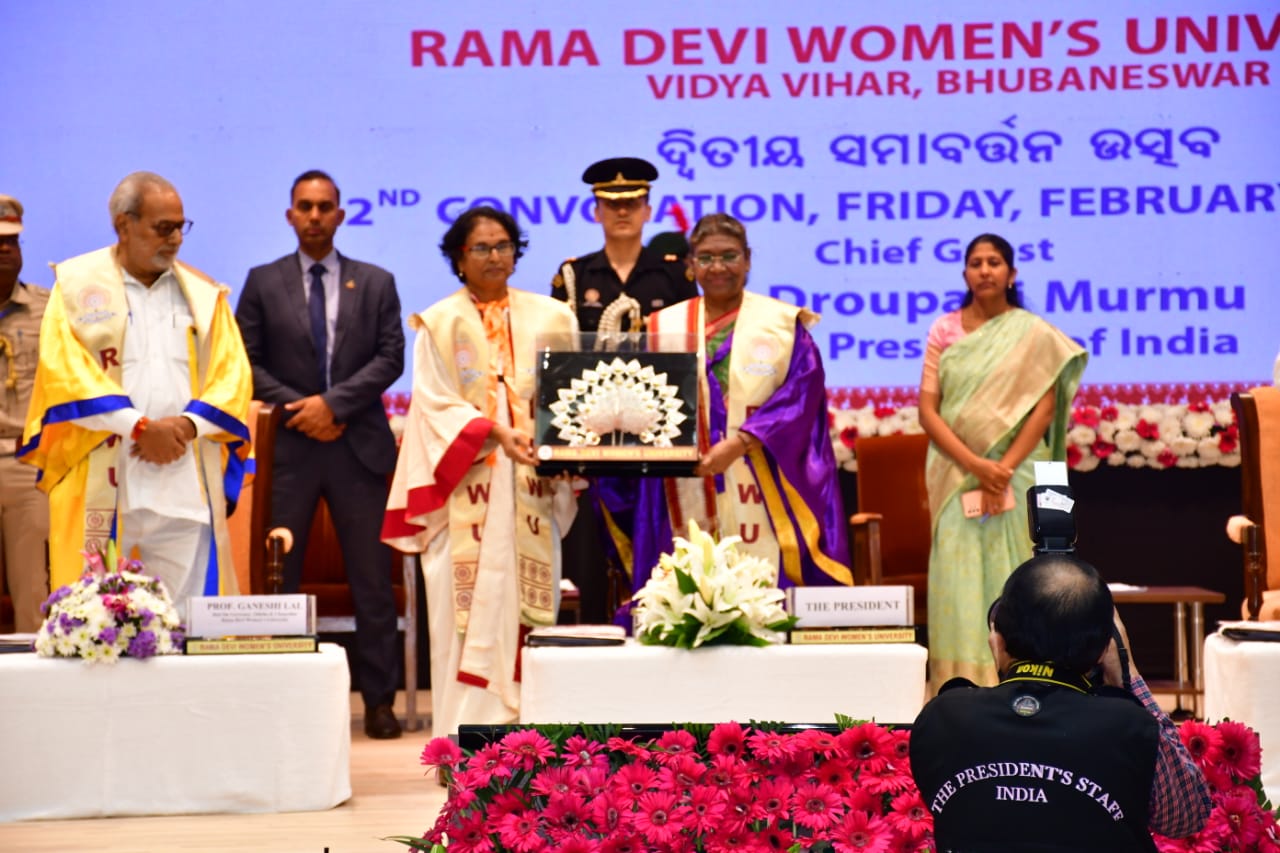 Addressing the students of the University, the President said that they should feel proud as girl students, that is, as representatives of women. Women in India have played an important role since ages. From management of family to governance of the country, from literature, music and dance to leadership, women have proved their mettle in every field. Women empowerment is no longer a slogan, it has become a reality to a large extent. Girls are not only at par with our boys, but in some fields they are even ahead of the boys.
The President said that India is the largest democracy in the world. It is heartening that the representation of women is increasing in all democratic institutions from Panchayats to Parliament. It is a great achievement of our democracy that for the first time the number of women parliamentarians has crossed 100. This is a good sign for the future of our democracy.
The President advised students to keep faith in their abilities. She said that after leaving the university campus, they would enter another university – the University of Life. To be successful in the University of Life, they must be aware of their strengths and abilities.
The President said that India aims to become a developed nation in the next 25 years. We all believe that in the year 2047, when India will celebrate the centenary of its independence, it will be one of the most prosperous nations in the world. It is the responsibility of the young generation to take India to the pinnacle of development during