Bhopal:7/1/23:The 1st All India Annual States' Ministers Conference on "Water Vision@2047" which began yesterday in Bhopal, Madhya Pradesh concluded today with a valedictory session. The conference witnessed enthusiastic participation from various States/UTs following Prime Minister, Shri Narendra Modi's mantra of Cooperative federalism with a 'Whole of Government Approach'. Prime Minister addressed the conference yesterday via video message providing a vision and direction for the entire conference and highlighted the importance of the Conference of Water Ministers of the country.
Addressing the valedictory session of the two days conference, the Union Minister for Jal Shakti, Shri Gajendra Singh Shekhawat said "when this conference was conceptualised, it was not known how many states will participate but I am overwhelmed by the enthusiasm exhibited and wholehearted participation by the states". Shri Shekhawat thanked the States especially Madhya Pradesh for hosting this conference. The Union Minister stated "All will agree that under the leadership of Prime Minister Shri Narendra Modi, the nation has taken huge strides towards becoming a developed nation. We have entered Amrit kaal and have discussed various ways to increase water availability and efficient utilisation of water resources and all states have worked hard in this regard. Together, we need to ensure that water availability does not become a hindrance to our development".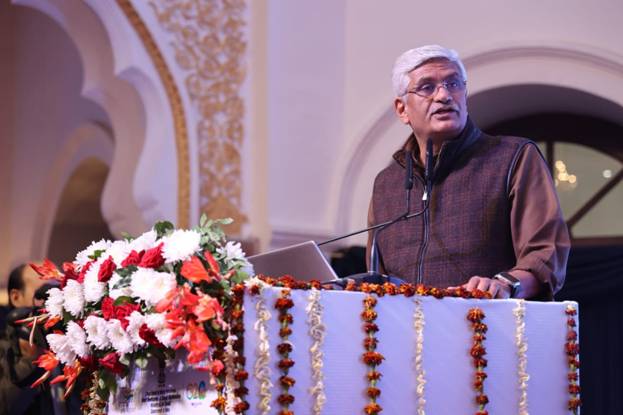 Shri Shekhawat further stated "The kind of challenges we have discussed, we all have agreed that water will be a big challenge in the coming years due to increased population, climate change, rapid industrialisation and urbanisation, and economic boom which have increased the water requirements of the nation. Yesterday also, I stated, we will surpass the harvestable component of water resources and therefore we need to plan towards 2047 and since water is state subject, it is the responsibility of the states to work towards overcoming this challenge". Shri Shekhawat asserted "today, when we are becoming a developed nation under the leadership of Prime Minister Shri Narendra Modi, we cannot work in contingency mode, we have been working proactively and not waiting for problems to become big. Till some years back, we were working under compulsion but now we are all working with conviction".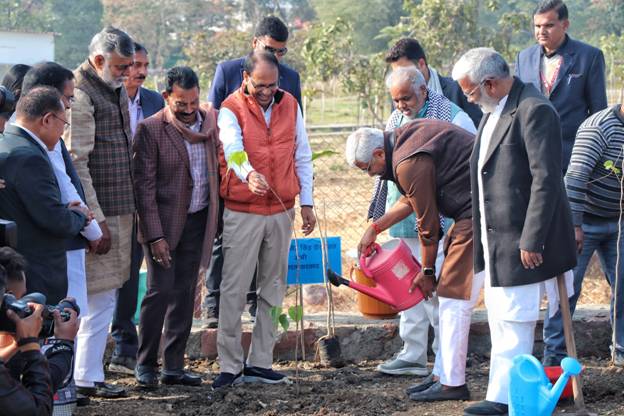 Earlier in the day, the Union Minister for Jal Shakti, Shri Gajendra Singh Shekhawat and Chief Minister of Madhya Pradesh, Shri Shivraj Singh Chouhan along with Minister of State, Shri Prahlad Singh Patel, State Ministers and other dignitaries planted a sapling at the 'Water Vision Park'. The Chief Minister, Shri Shivraj Singh Chouhan, during the inaugural session, had proposed the innovative idea of creating 'Water Vision Park' by planting saplings to make the conference a historic & memorable moment and to promote the idea of afforestation as a means to achieve the goal of water conservation. 'Water Vision Parks' are proposed to be established in all states as a tribute to the historic conference.