Angul:25/9/22:Trains will run on the Sambalpur-Angul-Kolkata route soon, informed Union Education and Skill Development & Entrepreneurship Minister Dharmendra Pradhan here today.
Pradhan reviewed the progress of various ongoing railway projects in Angul and Talcher during his visit to Angul and Districts today. He said the Railways Minister has given consent for a new railway line from Sambalpur to Kolkata through Angul, Talcher, and Dhenkanal.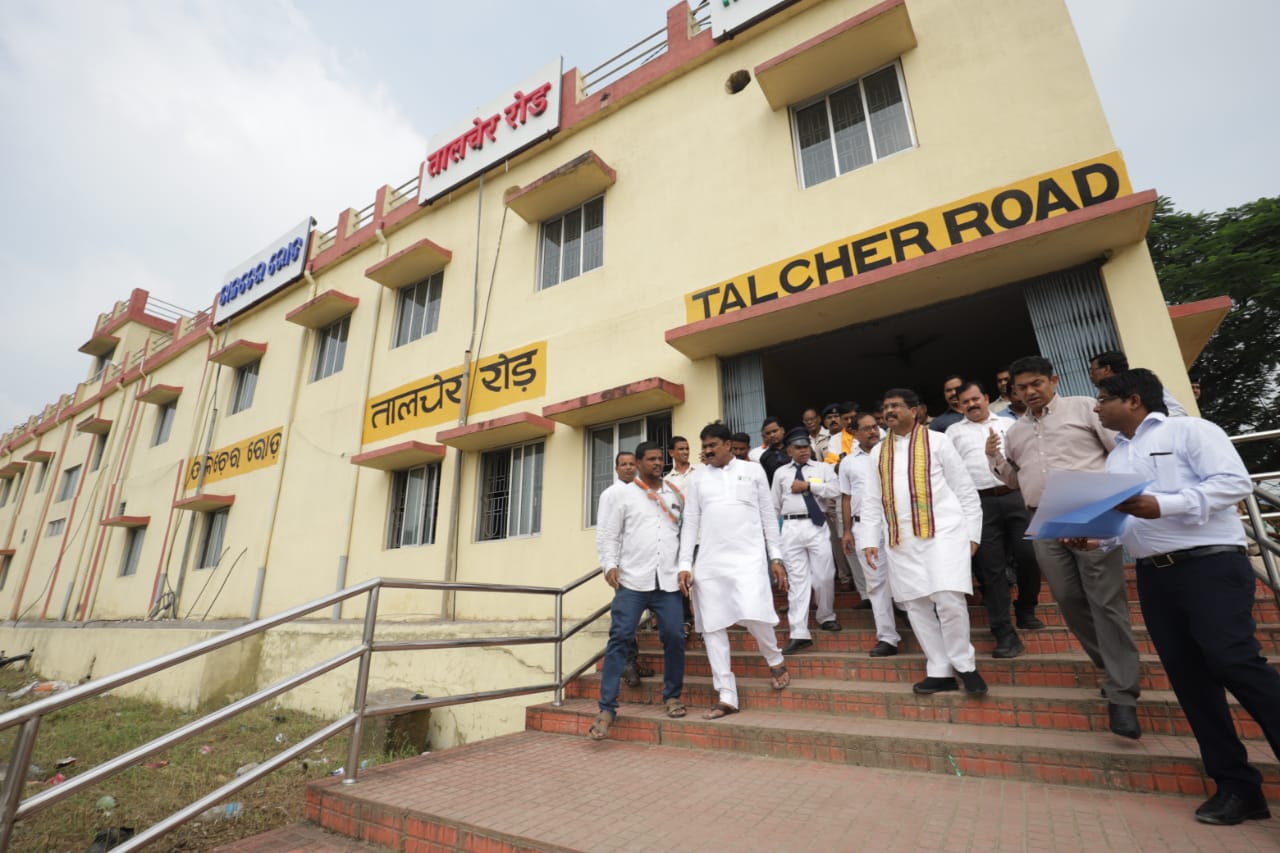 After visiting a new railway line in the Colliery area, the Union Minister said various railway projects worth Rs 2,500 crore are in progress at various stages in Angul district. The projects include renovation works of Talcher, Talcher Road, Angul, and Dhenkanal stations and doubling, tripling, and quadrupling line works.
"Works are going on for running of two goods trains. Besides, a new line will be constructed at a cost of Rs 500 crore for running of passenger trains from Talcher to Angul through FCI behind the Nalco," Pradhan said, adding that the State Government has been requested to provide land for the projects.
Stating that the State Government is providing cooperation, Pradhan asserted that works on new railway projects will begin as soon as the land is available.