New York:13/8/22:Renowned author Salman Rushdie was stabbed on stage before giving a lecture at the Chautauqua Institution in western New York last night. New York Governor Kathy Hochul said the author is alive and has been transported to a local hospital. New York State Police said that the suspect was taken into custody by a state trooper at the event.
The 75-year-old India-born author faced death threats over his book 'The Satanic Verses'. Iranian revolutionary leader Ayatollah Ruhollah Khomeini issued fatwa that called for Rushdie's execution after publication of his book in 1988. The threat forced him into hiding for several years. In 1981, he won Booker Prize for his novel 'Midnight's Children and hogged the limelight.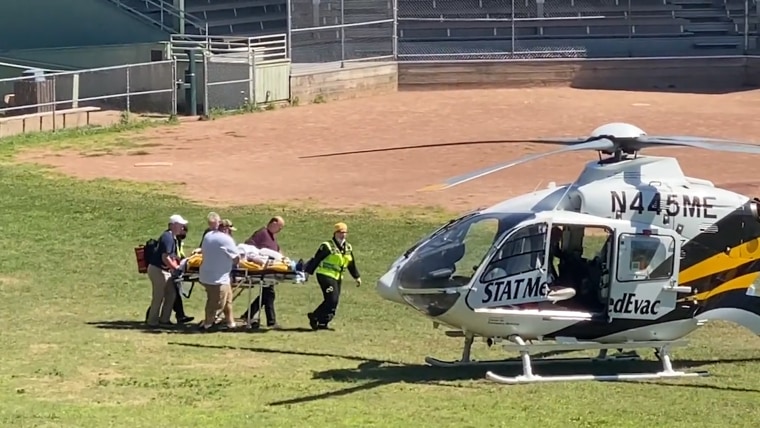 The suspect was identified by state police as 24-year-old Hadi Matar of Fairview, New Jersey. A preliminary review of his social media shows he had sympathies for Shia extremism and Iran's Islamic Revolutionary Guard Corps, or IRGC, a law enforcement official with direct knowledge of the investigation said.
The author was stabbed at least once in his neck and abdomen, Staniszewski said. He was "still undergoing surgery" in Erie, Pennsylvania, as the major spoke.
State police were working with counterparts in nearby Pennsylvania to determine Rushdie's condition. A spokesperson for UPMC, the University of Pittsburgh Medical Center in Erie, said by email, "We have no information at this time" and referred inquiries to New York State Police.
Reese, co-founder of a Pittsburgh nonprofit that hosts a residency program for writers living in exile, was treated for injuries to his face and released, the major said.