Hyderabad:30/7/22:The Vice President, Shri M. Venkaiah Naidu stressed on the importance of using mother tongue in foundational education and called upon state governments to implement the provisions of National Education Policy 2020 in letter and spirit.
Shri Naidu was addressing the gathering after presenting the Dr. C. Narayana Reddy National Literary Award to eminent Odia writer, Dr. Pratibha Ray in Hyderabad. A prolific writer in Odia language, Dr. Ray's novels and short stories are widely acclaimed and touch upon important social issues. She was the recipient of the Jnanpith Award in 2011, Padma Shri in 2007 and the Padma Bhushan in 2022.
It is worthy to note that This year, Amar Ujala's highest word award 'Akashdeep' for writing and overall contribution to life was also declared to be conferred to Pratibha Ray, an eminent writer of Oriya in non-Hindi languages. Born on January 21, 1943, in Jagatsinghpur, Odisha, Pratibha Rai was given this honor for enriching Indian literary culture through extraordinary Odia creation,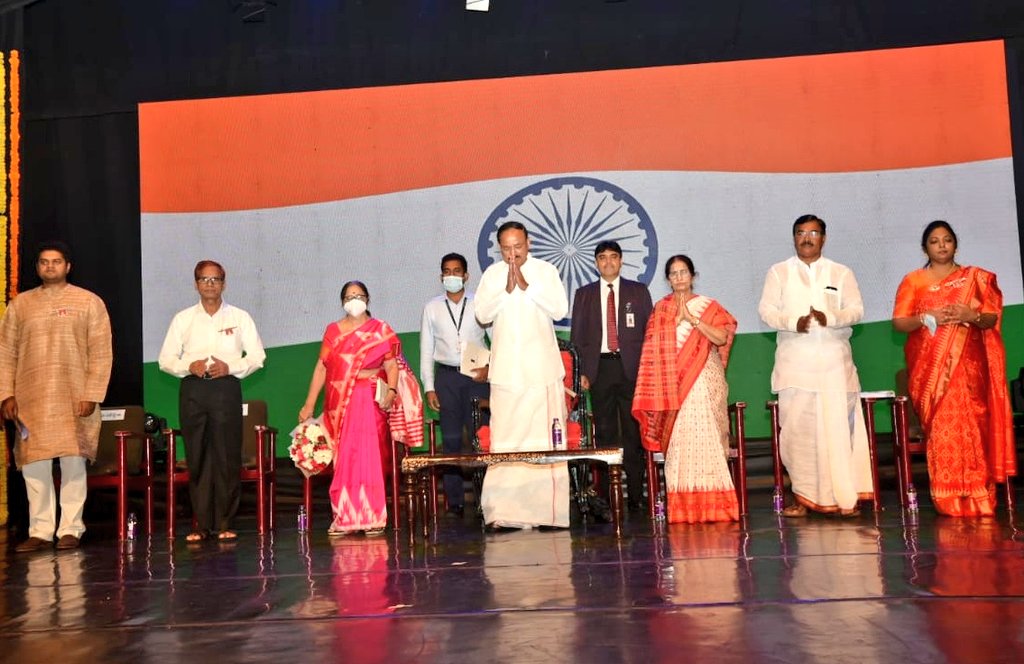 Her works have been translated into various Indian languages, English, and other foreign languages.  Her thrust being psychosocial analysis, Pratibha grapples with issues of contemporary relevance, dealing with a variety of subject matters starting from mythology, history, science, tribal culture, rural and urban life, politics, and contemporary global issues. She tries to bring different levels of perception into one structure. Ray's work is unsparing in its indictments of social evils, injustice, and corruption in narrow lanes of power and politics.
To promote Odia's novel-writing among young writers Pratibha Ray Foundation Trust is a trust formed by the family of the eminent writer, Jnanpith laureate, PadmaBhusan Pratibha Ray. With manifold objectives, it is essentially working towards, preserving, promoting and propagating literature and cultural creations. Under its aegis, the reputed publication house, Adya Prakashani has been thriving to achieve these goals essentially working towards, preserving, promoting and propagating literature and cultural creations.
Speaking on the occasion, Shri Naidu recalled the "invaluable contribution" of Dr. C. Narayana Reddy to Telugu language and literature and said that his writings have mesmerized the Telugu people at large. Referring to Dr. Reddy's epic work 'Vishwambhara', which earned him the Jnanpith Award, Shri Naidu said that it describes beautifully the intricate relationship between man and nature. Shri Naidu said that as a parliamentarian, Dr. Reddy gave many constructive suggestions in Rajya Sabha, and passionately strove for the use of their mother tongue in education. On this occasion, Shri Naidu released a collection of poems and essays by Dr. Reddy titled "Vyasa Poornima".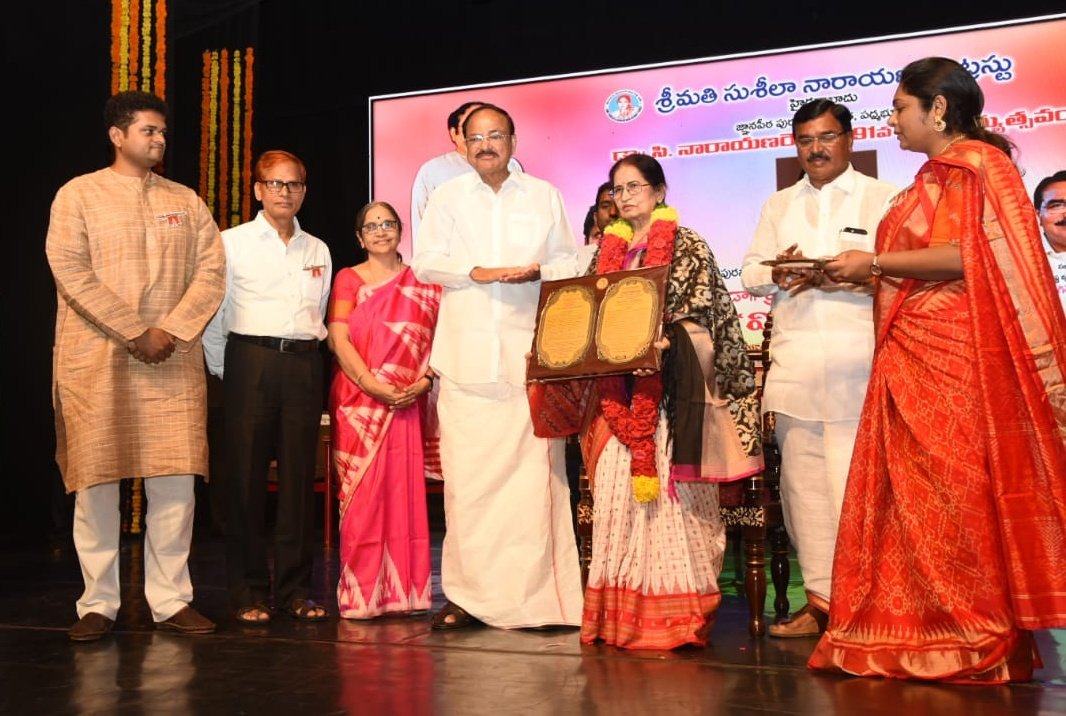 Minister for Agriculture, Govt. of Telangana, Shri Singireddy Niranjan Reddy, awardee Dr. Ray, eminent Telugu writer Volga (Popuri Lalita Kumari), the family members of Dr. C. Narayana Reddy and others participated in the event.