Bhubaneswar:17/7/22:A special tree plantation drive was conducted to mark the celebration of 'Azadi ki Amrit Mahotsav' to commemorate the country's 75 years of Independence by National Highways Authority of India (NHAI). As a part of this initiative, 1000 nos. of tall and healthy plants were planted at each of the four locations in a single day along the national highways. A similar drive is being conducted nationwide at 100 different land parcels of NHAI. For the Odisha region, in Brahmani bypass- Rajamunda, Tangi- Bhubaneswar, Bahargora-Singhara, and Teleibani – Sambalpur Section, a mega plantation drive was conducted wherein the officials of NHAI both from Headquarter, New Delhi and local offices of NHAI have participated. This is actively organized by the concerned Project Directors. Other than this, PIU-Keonjhar and Bhubaneswar also conducted plantation drives at Singhara-Binjhabahal, Panikoili to Rimuli, and Bhubaneswar Puri NH stretch.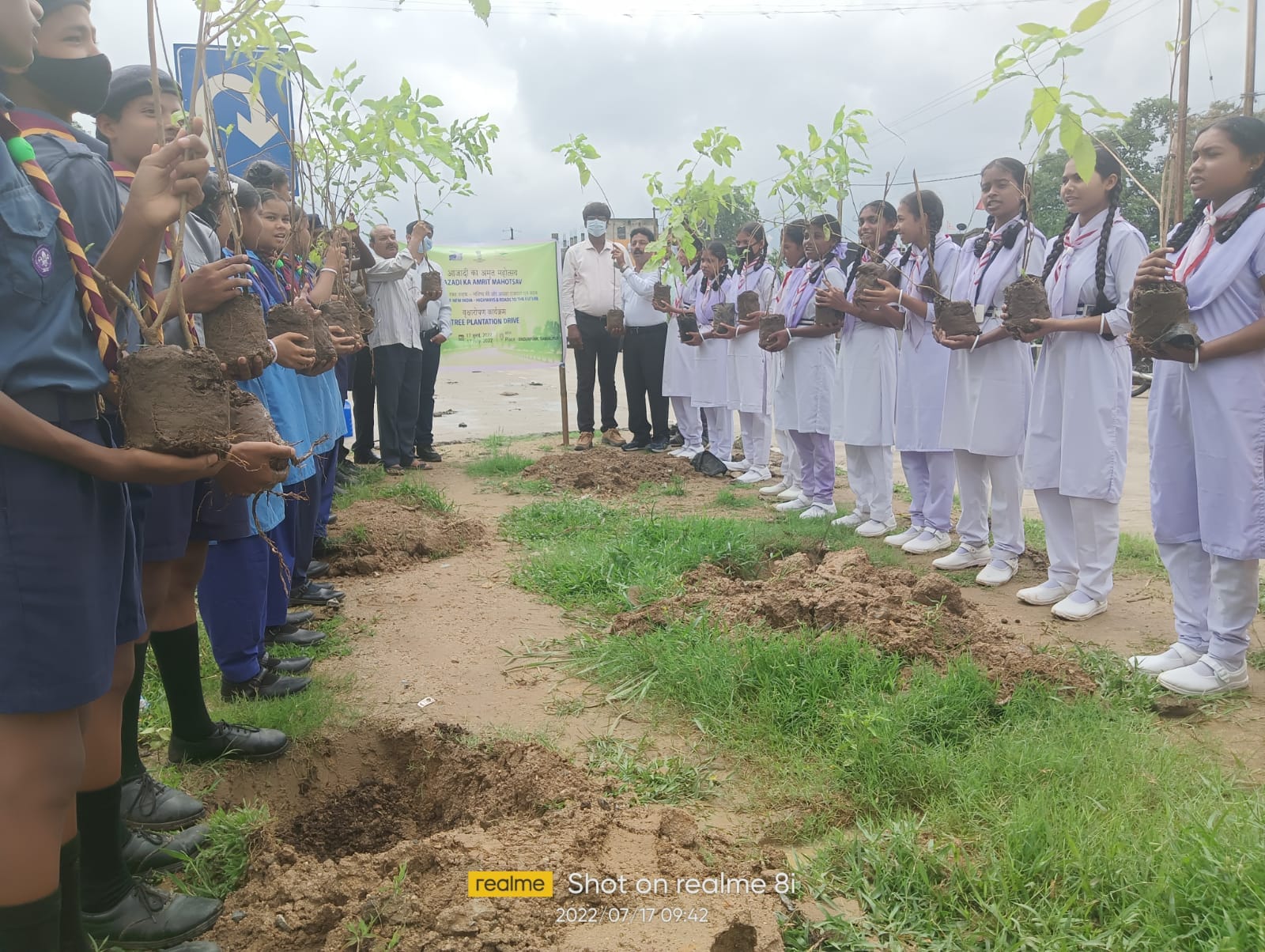 The local school and college students are also encouraged to participate in the awareness program to enable them to enhance their intellectual, social, personal, and emotional growth. The locals also participated in the drive enthusiastically and helped each other in planting the saplings. The tree plantation program of NHAI includes both avenue and median plantations. The Tree Plantation drive was aimed at combating many environmental issues like deforestation, erosion of soil, global warming and hence enhancing the beauty and balance of the environment along the national highways. The trees will also absorb the dust and poisonous gases from the vehicles and additionally help in reducing noise pollution. Tall and healthy saplings like Neem, Mahaneem, Alstonia, Terminalia, Lagerstroemia, etc act as a noise barrier and absorb dust from the roads. Median species like Bougainvillea, Ceaselpinia, and Tecoma block the high beam light from the other end of the night and also add aesthetic value to the commuters.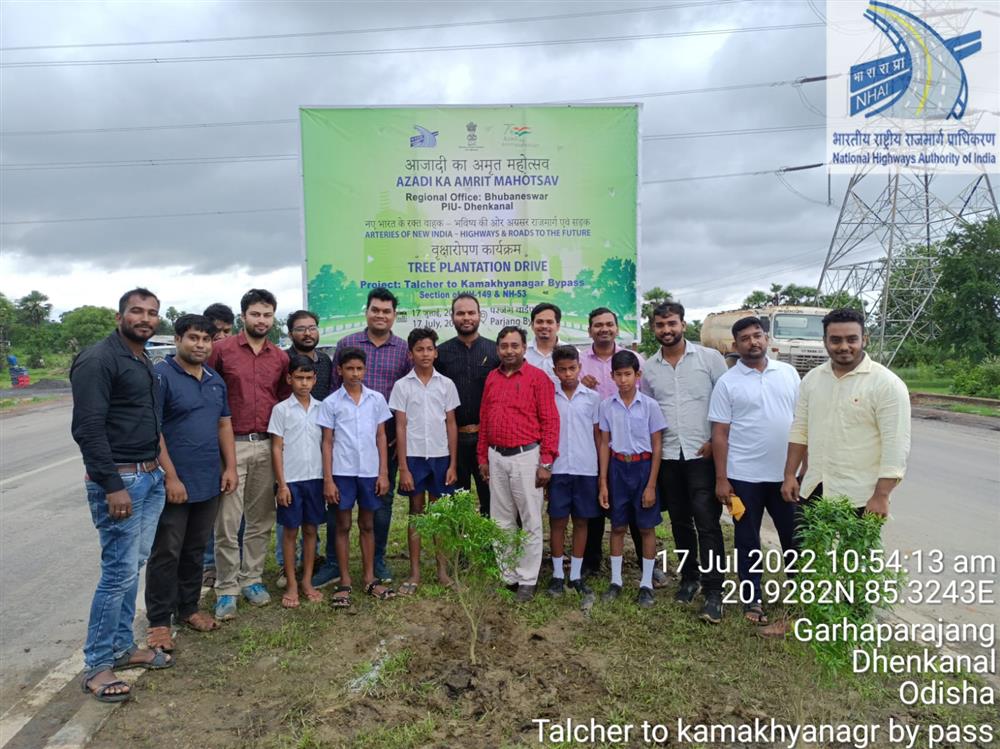 The single-day program was closed by the evening 4:00 PM however, the implementation of the Annual Plantation Action Plan 2022-23 will continue at several sites till the end of the monsoon. The Chief General Manager and Regional Officer, NHAI Odisha, Dr. Ram Prasad Panda, reported that NHAI in the Odisha region targeted to plant 3,32,100 saplings during the current financial year 2022-23 both in the avenue as well as median and out of which so far planted 1,25,000 plants including today's mega drive. He has further informed that in Odisha NHAI had planted 3,78,000 and 1,92,611 saplings during the last two financial years i.e. 2021-22 and 2020-21 respectively.