Konark/Puiri :21/6/22: Puri railway station will be redeveloped into a world-class railway station, said IT and Telecom Minister Ashwini Vaishnaw on the sidelines of the International Yoga Day celebrations in Konark of  Puri on Tuesday.
Addressing media persons, the Union minister said, "The new Puri station will have all the world-class modern facilities matching the international standards. The railway station will get a facelift for which Rs 364 crore will be spent in two years. Yatri Nivas will be designed in accordance with the style of Odisha heritage. The Puri railway station will come up with buildings which would not get affected by 200-300 wind speed during cyclones.  That apart, the station will also have green buildings with sustainable and energy-efficient design."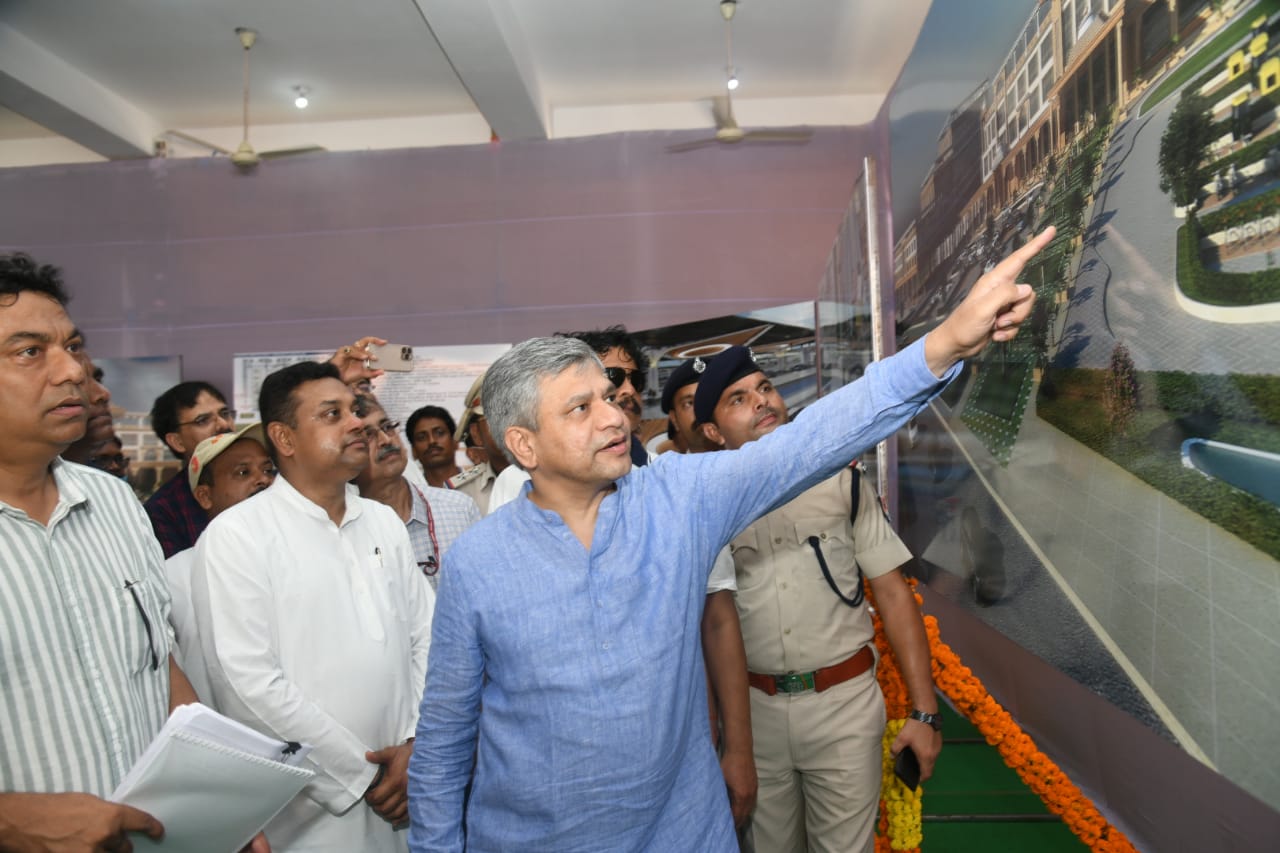 He continued: "The station will have food court zone and shopping areas with organic waste management. There will be a provision of well-designed drains, signage and dividers. Also, it will have facilities of liquid waste management, solid waste management and energy waste management. The new building will have dormitories and retiring rooms apart from green cover."
"Besides, the station will cater for all facilities for persons with disabilities except prepaid cab facility, tourism information and booking center. World-class trains will run for Puri and Bhubaneswar. As many as 205 trains will run for world famous Rath Yatra for which mobile tickets will be introduced", he maintained.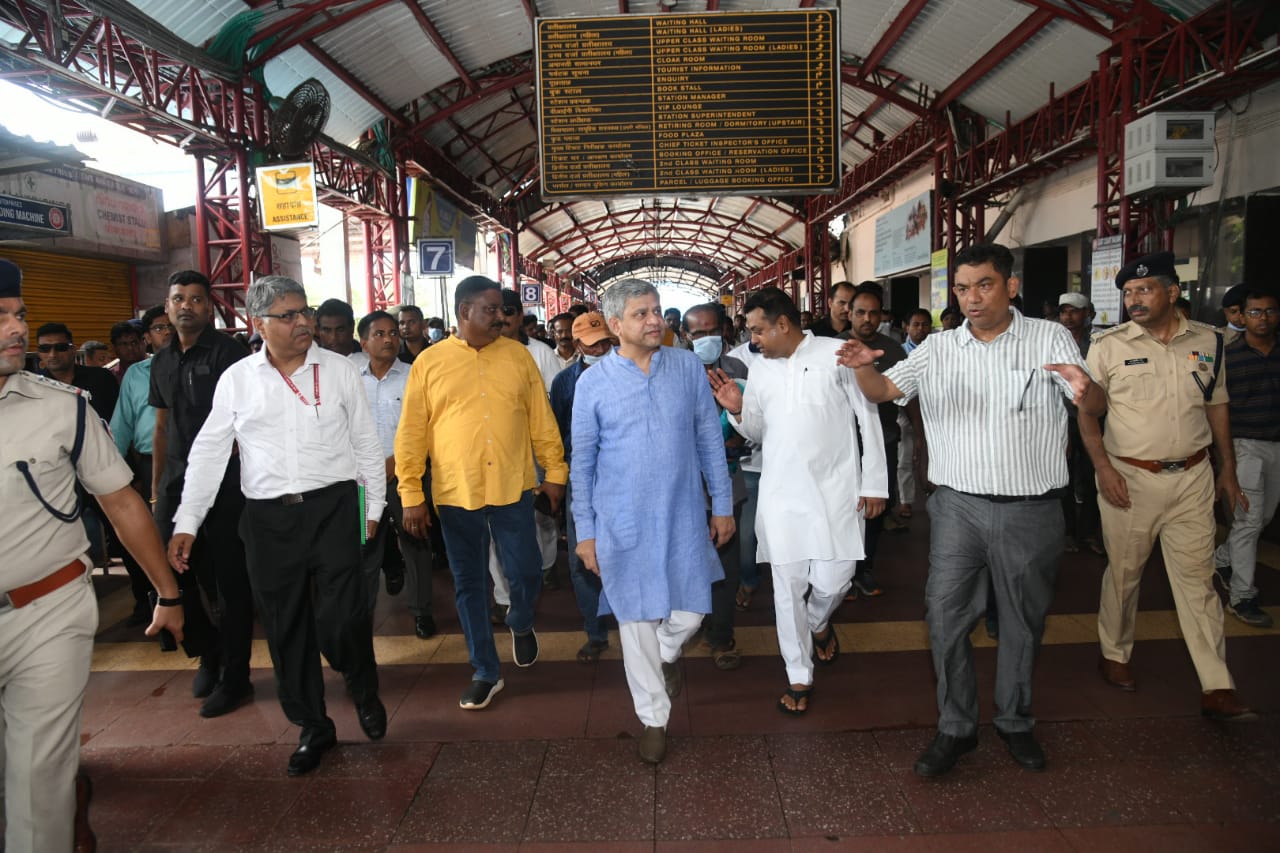 Ashwini visited Puri station to take stock of the situation as part of Nabakalebar project. He discussed many things to ensure safe journey of common people. He said, "Tender has already been invited for Rs 364 crore project and work will begin soon.  Mobile ticketing system will be launched to provide hassle-free journeys for travellers. With the introduction of mobile ticketing system, passengers will not have to stand in a long queue."