Sambalpur:5/6/22: Union Education Minister Dharmendra Pradhan visited the under-construction site of the permanent campus of Indian Institute Management, Sambalpur on Sunday to oversee developmental works being undertaken in the campus.
Pradhan said IIM Sambalpur will emerge as a pioneer in nurturing an entrepreneurial mindset, boosting entrepreneurial capacities, encouraging research and innovation. A Vikas Teerth in the making, it will usher in new era of opportunities for our youth, in line with the NEP 2020, the Union Minister added.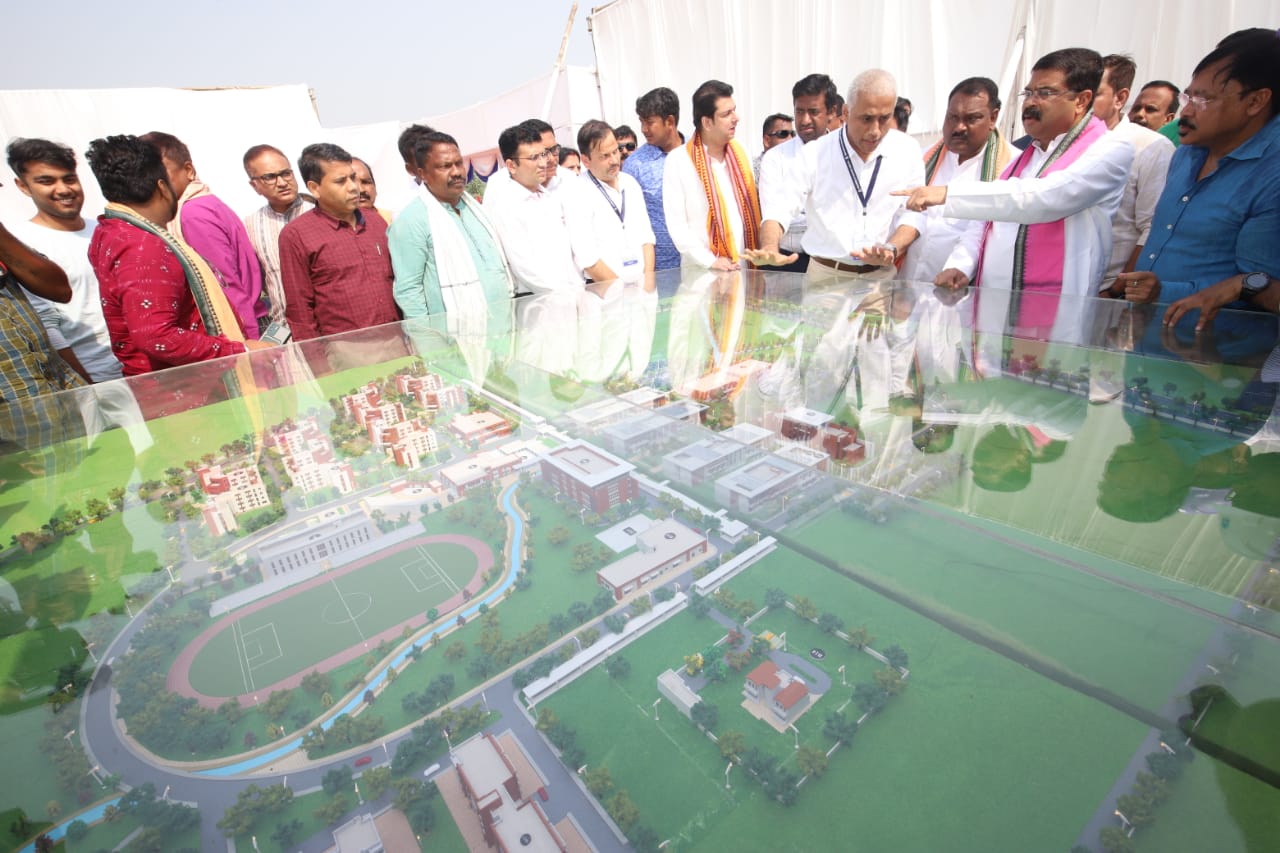 Pradhan suggested IIM Sambalpur to make the campus more green and vibrant by incorporating the rich cultural heritage of Sambalpur and Odisha. He also encouraged the faculties to evolve ways to harness the full agricultural, industrial and economic potential of the culturally-rich region. Pradhan also visited the Sainik School in Sambalpur.
Later, he planted a sapling in the campus as part of the launch of LiFE global movement by Prime Minister Narendra Modi, which is scheduled in the evening.