Newdelhi:12/4/22:Union Minister of State (Independent Charge) Science & Technology; Minister of State (Independent Charge) Earth Sciences; MoS PMO, Personnel, Public Grievances, Pensions, Atomic Energy and Space, Dr. Jitendra Singh today announced the setting up of Single Window Portal for benefit of pensioners and superannuated elder citizens. The Portal, he said, will not only enable constant contact with pensioners and their associations across the country but will also regularly receive their inputs, suggestions as well as grievances for the prompt response.
Addressing the 32nd Meeting of Standing Committee of Voluntary Agencies (SCOVA) for Review and Rationalisation of Pension Rules i.e (CCS) (Pension) Rules, 2021, Dr. Jitendra Singh said under Prime Minister Narendra Modi, several revolutionary changes were brought in since 2014 in Pension Rules for bringing "Ease of Living" to the common man.
Dr. Jitendra Singh said the objective of Common Pension Portal is to create a single window digital mechanism for pensioners to raise their grievances and get the same resolved without approaching different authorities in person. He said, all Ministries responsible for the process, sanctioning, or disburse pension dues, are interlinked to this system, and grievances are forwarded after assessment to the concerned Ministry/Department for resolution. Pensioners, as well as Nodal officers, can view the status of the grievance online till disposal in the system.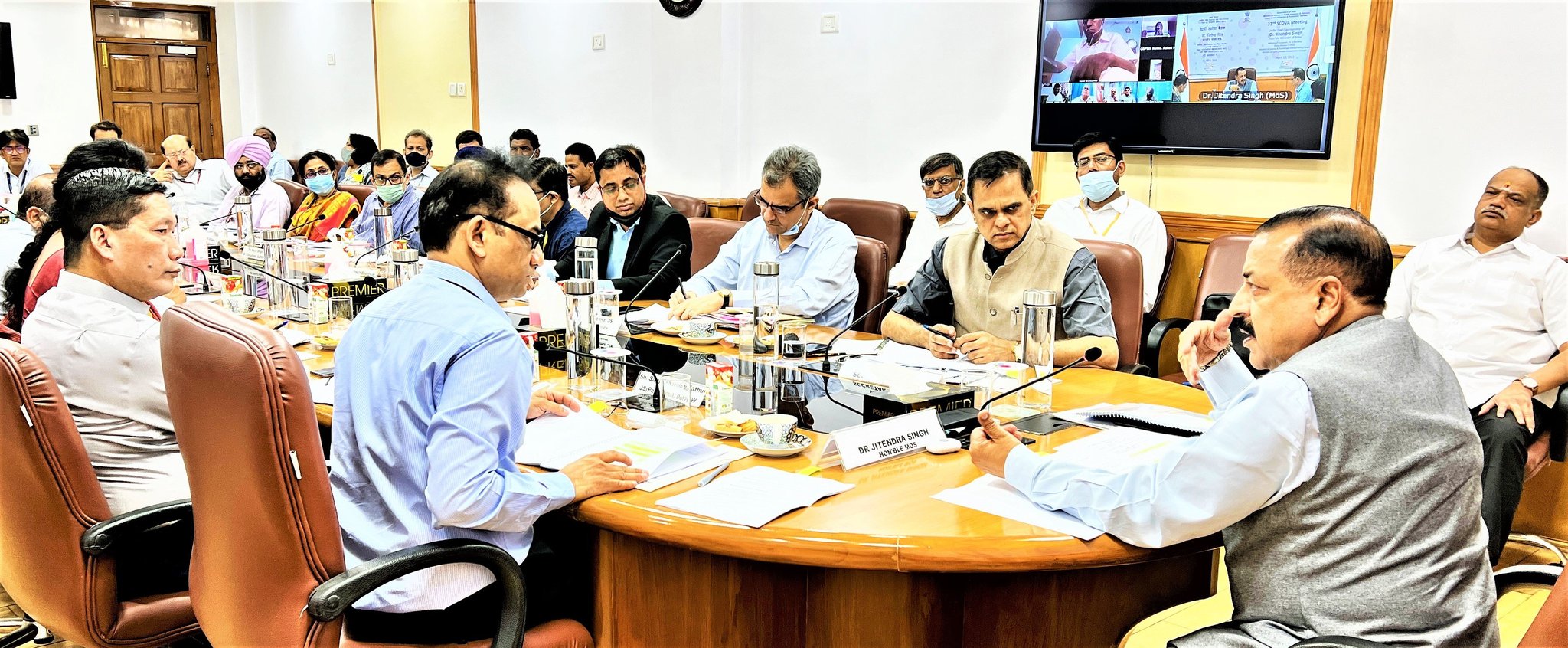 SCOVA is a useful platform for holding consultation with the stakeholders i.e. the pensioners through their Associations and concerned Ministries/Departments. It provides the Associations an opportunity for raising their issues concerning pensioners' welfare etc. directly before the concerned Ministries/Departments.  Pensioner Associations from Jammu, Jaipur, Tamil Nadu, Karnataka, Chandigarh and other parts of the country participated in the meeting.
In today's meeting, discussions were held on the issues relating to shortage of doctors in CGHS wellness centers, periodical health check-ups of pensioners, various issues related to CGHS wellness center at Jammu, Nomination of Pensioners for lifetime arrears, Pension Adalat and Sanction of Grand-in-Aid and Laptop to Identified Pensioners' Associations.
Dr. Jitendra Singh clarified that the revised Rules do not make any changes in regard to entitlement of amount of pension, family pension, or gratuity. However, the new Rules bring about several new policies and procedural improvements over the Central Civil Services (Pension) Rules, 1972. Also, some provisions in the old rules, which have become redundant over a period of time, have been omitted from the new Rules, the Minister added.
Secretary, Department of Pension & Pensioners' Welfare, Shri V Srinivas also spoke about the recent reforms and initiatives of the Department.