Bhubaneswar: The cyclonic storm 'JAWAD' (Pronounced as JOWAD) over the west-central Bay of Bengal moved northwestwards with a speed of 9 kmph during the past six hours, said the India Meteorological Department (IMD) today.
It further stated 'JAWAD' weakened into a Deep Depression and lay centered at 5:30 PM today over the west-central Bay of Bengal near Lat. 16.9°N and Long. 84.8°E, about 180 km east-southeast of Vishakhapatnam (Andhra Pradesh), 260 km south of Gopalpur, 330 km south-southwest of Puri, and 420 km south-southwest of Paradip in Odisha.
The weather system is likely to move north-northeastwards and weaken further into a Depression by tomorrow morning.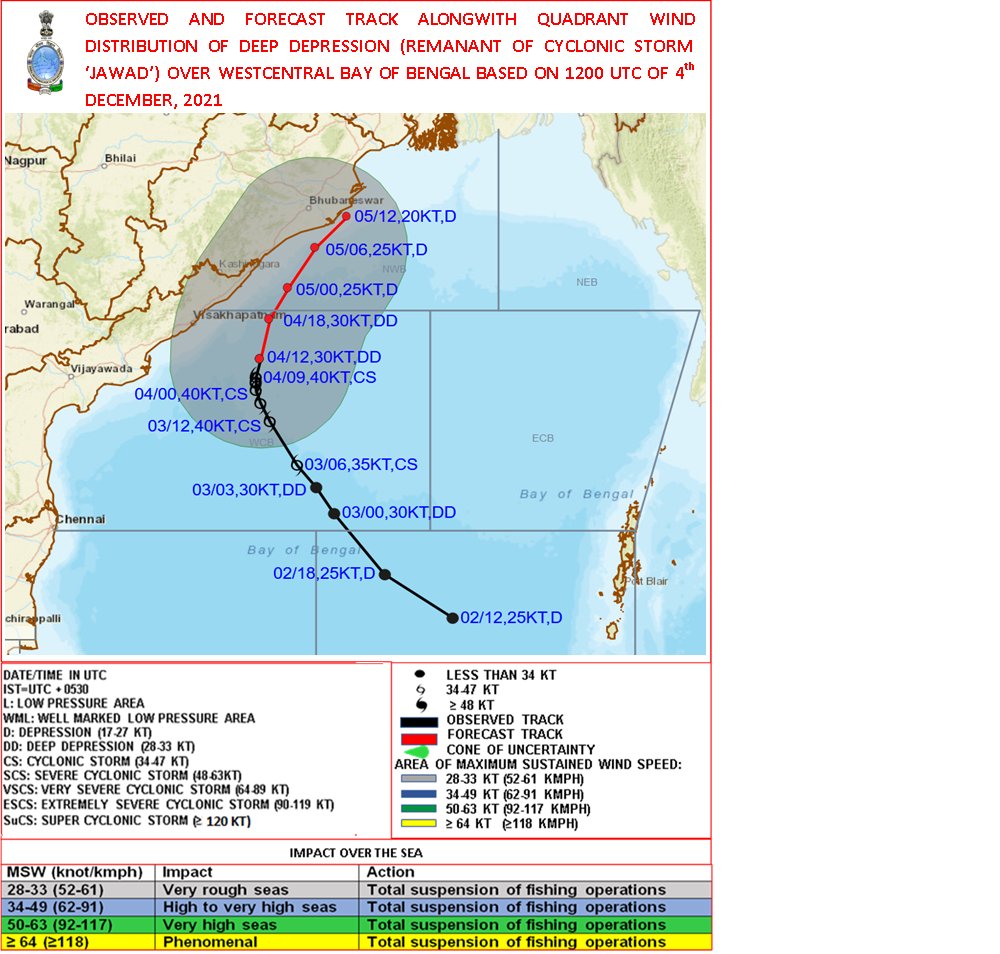 It is likely to reach near Puri tomorrow noon. Subsequently, it is likely to continue to move north-northeastwards along Odisha coast towards West Bengal coast and weaken into a well marked low-pressure area during subsequent 24 hours, the IMD added.
Some areas of the coastal districts of Odisha are likely to experience rain under the influence of developing weather system tomorrow, weathermen sources said.