Bhubaneswar;3/12/21:A two-day Regional Conference on the theme "Replication of Good Governance Practices" jointly organized by the Department of Administrative Reforms and Public Grievances (DARPG) and Government of Odisha has been inaugurated in Bhubaneswar, Odisha today.
Addressing the inaugural session, Shri Sanjay Singh, Secretary, DARPG said, "This Regional Conference has a positive role to play in good governance. The objective of the conference is to know how to replicate best practices and innovation in governance and most importantly make it sustainable."
Underlining the significance of the replication of good governance practices, Shri Singh said that the replication of Good Governance Practices across the Centre, State, Districts, and Panchayat would help in realizing the citizen-centric administration with an ideal of Maximum Governance with Minimum Government. In pursuance of the mandate of the Department of Administrative Reforms & Public Grievances to document and disseminate good governance initiatives, the Department has been making use of various mediums such as publications, assistance to States/Union Territories to professionally document their best practices, organizing various conferences for sharing ideas and producing documentary films. Every initiative has a reason to succeed. "To make an innovation successful, to deliver its fruits, there is no single size that fits all. In every circumstance, you have to have a different strategy and technique", he added.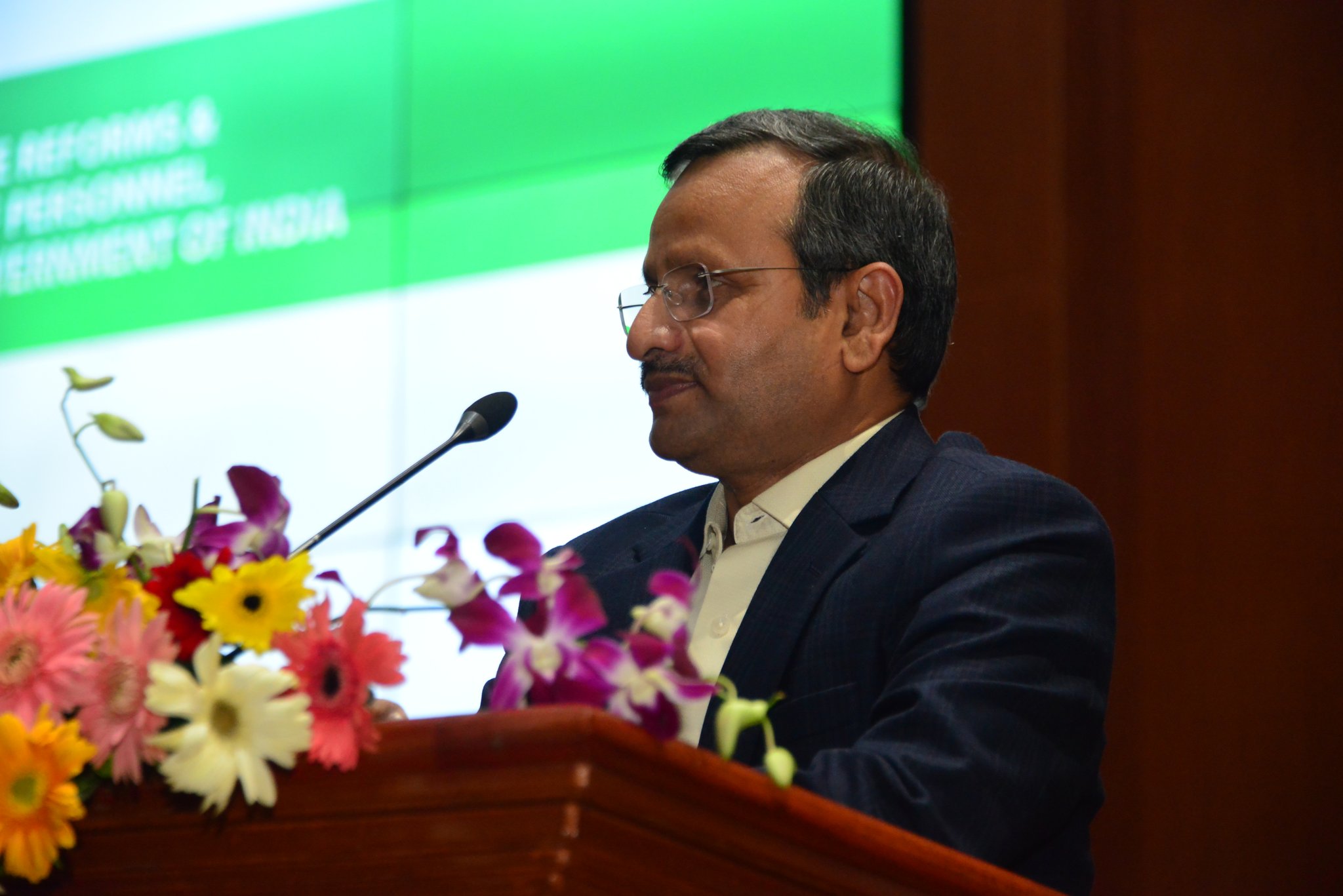 Shri V.  Srinivas, Special Secretary, AR&PG, in his welcome address, greeted the delegates and outlined the subjects and topics that the conference would deliberate upon. He said the Regional Conferences held by DARPG are in response to Indian Bureaucracy's need for a new narrative to present civil servants who have gone beyond the call of duty to provide exceptional institutional leadership and brought in remarkable transformations in several sectors.  Talking about the importance of the conference Shri V. Srinivas said, "District Administrations across the country are doing remarkably well in terms of innovation. During this two-day regional conference, innovative presentations will be made from which we can learn and replicate."
Talking about the success of the Aspirational District Programme, he said that the Government is committed to bringing benefits of innovations and next-generation reforms to the people at the grass-root. Shri V. Srinivas also hailed the hassle-free service delivery by the Odisha Government under the 'Mo Sarkar' programme and the incredible initiatives undertaken by the State Govt. to achieve sporting excellence in athletics, particularly in Hockey.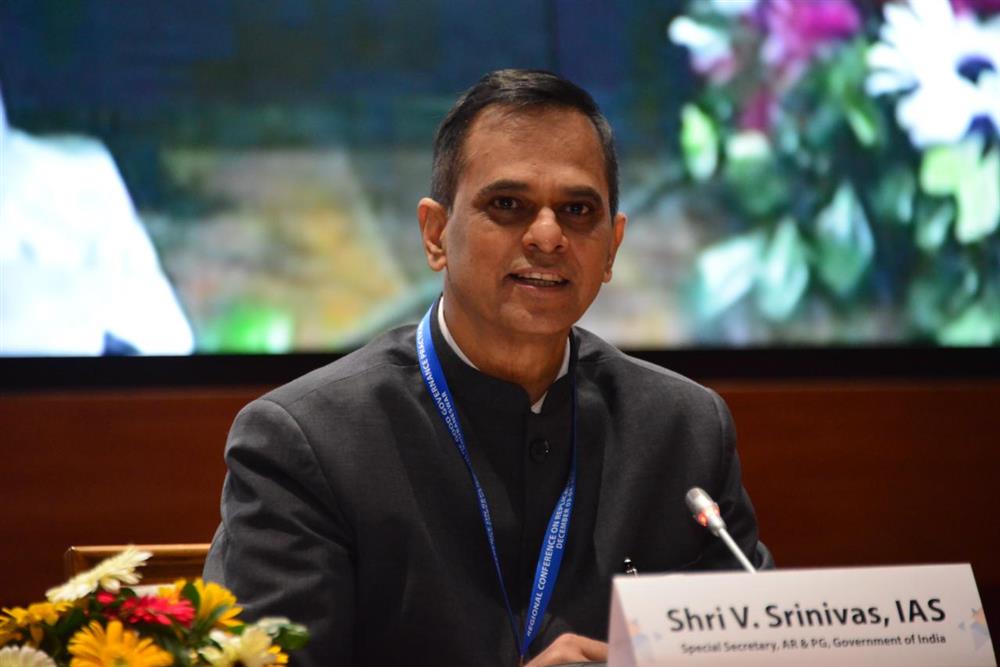 In his address at the inaugural session of the conference, Shri Suresh Chandra Mohapatra, Chief Secretary, Odisha thanked the AR&PG for organizing regional conference in the state of Odisha. He outlined some administrative innovations of the state of Odisha.
"Citizens now a day are expecting more from the Government, especially the younger generations. We need to live up to their expectations & ensure quality service delivery. A conference like this is important in terms of knowledge sharing", said Shri Mohapatra in his address.
Smt. Anu Garg, Principal Secretary, Government of Odisha chaired the inaugural Session which deliberated upon the topic, "Innovations (Districts)". The presentations were made on," Water Conservation initiative in Solapur", "Soil—the Soul of Life" and "Saksham Surajpur".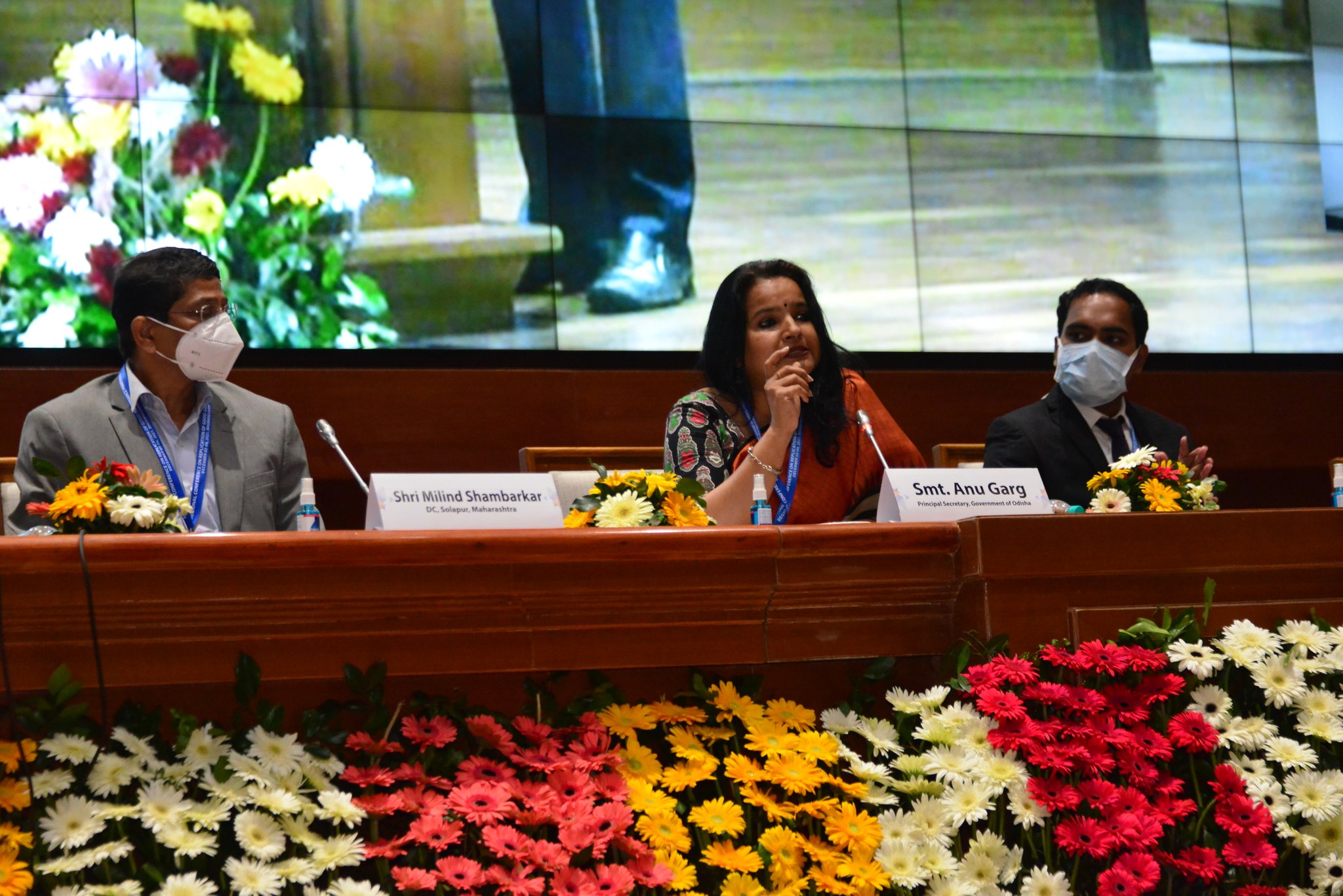 Shri NBS Rajput, Joint Secretary (AR&PG) chaired the post-lunch discussion on "Innovations (States)".  The presentations on " Cashless Haryana- Haryana Cashless consolidation Portal', "Business Transforming IT tool- MPMKWCL" and Rajasthan Agricultural Competitiveness Project".
During Session IV, presentations were made on the topic, "Improving public Delivery system" which was chaired by Shri Swadheen Kshatriya, State Chief Commissioner of Right to Services, Maharashtra. The papers were presented on "Zero Pendency—making the system Deliver", Reach out- An innovative Programme to deliver public Redressal in a Lesser time", "Collector's Grievance Cell – One District One Number, District Sambalpur" and " Improving Service Delivery & Redressal of Public Grievances: Success story of Sirohi, Rajasthan".
Shri Naveen Patnaik, Chief Minister of Odisha, Shri Dharmendra Pradhan, Union Minister of Education, Skill Development and Entrepreneurship and Dr. Jitendra Singh, Minister of State (Independent Charge) of Science and Technology; Earth Sciences; Minister of State in the Prime Minister's Office, Personnel, Public Grievances and Pensions; Department of Atomic Energy and Space, Government of India and Shri Padmanabha Behera, Minister of Planning & Convergence, Commerce & Transport, Govt. of Odisha will address the valedictory session of the conference tomorrow.
This Conference is an effort to create a common platform to share experiences in the formulation and implementation of best practices to facilitate citizen-centric governance, improved public service delivery through e-Governance, transparent, accountable, and citizen-friendly effective administration.
More than 200 delegates are attending the conference physically whereas around 250 delegates are connected to the Conference virtually from 15 states of the Eastern and North-Eastern region.