Goa:23/11/21; "The making of Gangaputra – Journey of a Selfless Man has been the most selfless creative journey of my life." This is how Director Jai Prakash characterized his journey of documenting the selfless journey of Raja Ram Tiwari, a social worker who has been instrumental in reuniting lost people with their loved ones. The Director said this while addressing a press conference today, November 23, 2021, on the sidelines of the 52nd edition of the International Film Festival of India, being held in Goa during November 20 – 28, 2021. The film has been presented at IFFI in the Non-Feature Film Category of the Indian Panorama Section.
So, who precisely was Raja Ram Tiwari and how did he reunify loved ones? Clad in a simple dhoti and kurta, Raja Ram Tiwari, fondly known as Bhule Bhatke walon ka Baba (Saviour of Lost Ones) was on a lifelong mission to help pilgrims who get lost at Kumbh Mela by reuniting them with their families. Khoya Paya Shivir, the organization he founded in 1946 to accomplish this mission, has been able to rescue and rescue and reunite nearly 15 lakh women and men as well as more than 21,000 children, who got lost at the 4,700-acre sprawling pilgrimage site, during a pilgrimage which lasts for no less than 41 days.
Tiwari's legacy continues to live on; even after he joined the heavenly choir in 2016 at the age of 88, the camp continues to be the guiding light for pilgrims at Kumbh Mela, Ardh Kumbh Mela, and Magh Mela, serving the ones in need with unmatched zeal and dedication.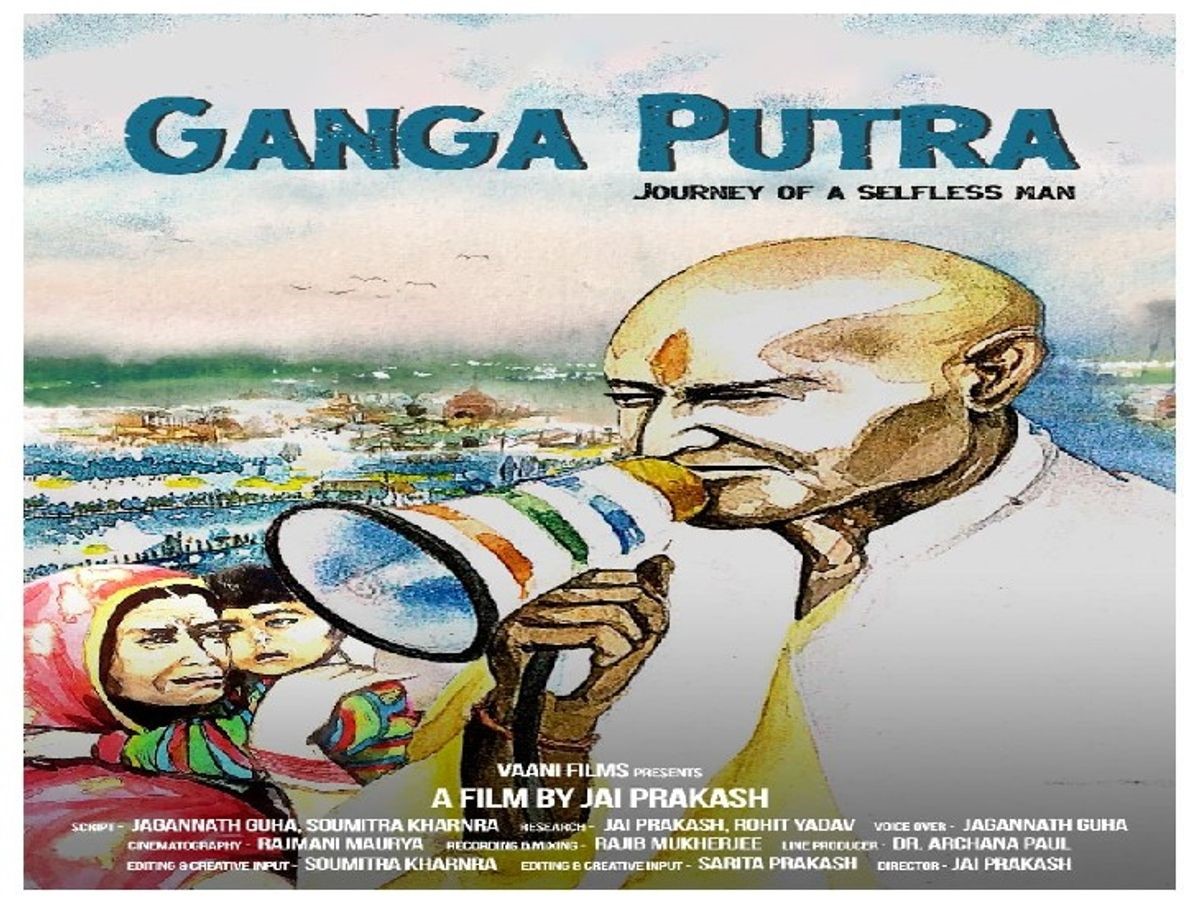 Speaking about the genesis of the film, the Director said the film brings to the silver screen Raja Ram Tiwari's unique and consistent effort, lasting more than 70 years. "While I was in my hometown Prayagraj, I got this idea to bring to light the story of a most humble and unassuming man who worked tirelessly to build bridges of warmth, love, and compassion to reunite people with their loved ones."
The documentary wonderfully encompasses the eventful life of the philanthropist and brings out the social significance of his selfless work in a powerful way.
Prakash explained to film lovers how his team took special efforts to ensure that the audience is able to vicariously experience the range and extent of the social worker's contribution. "We have meticulously recorded the events over a period of ten years, employing different devices available from time to time. The audience can see Raja Ram Tiwari's experience of working in five Kumbh Melas, seven Ardh Kumbh Melas, and 54 Magh Melas."
The lost-and-found camps instituted by Tiwari get help from local authorities such as the administration and the police. Some people however are unable to get reunited with their families, even after repeated attempts. Speaking about such hapless people and the avenues open to them, the Director said: "They are given a chance for rehabilitation after contacting authorities. If there are kids, they can be adopted by interested people, through due process."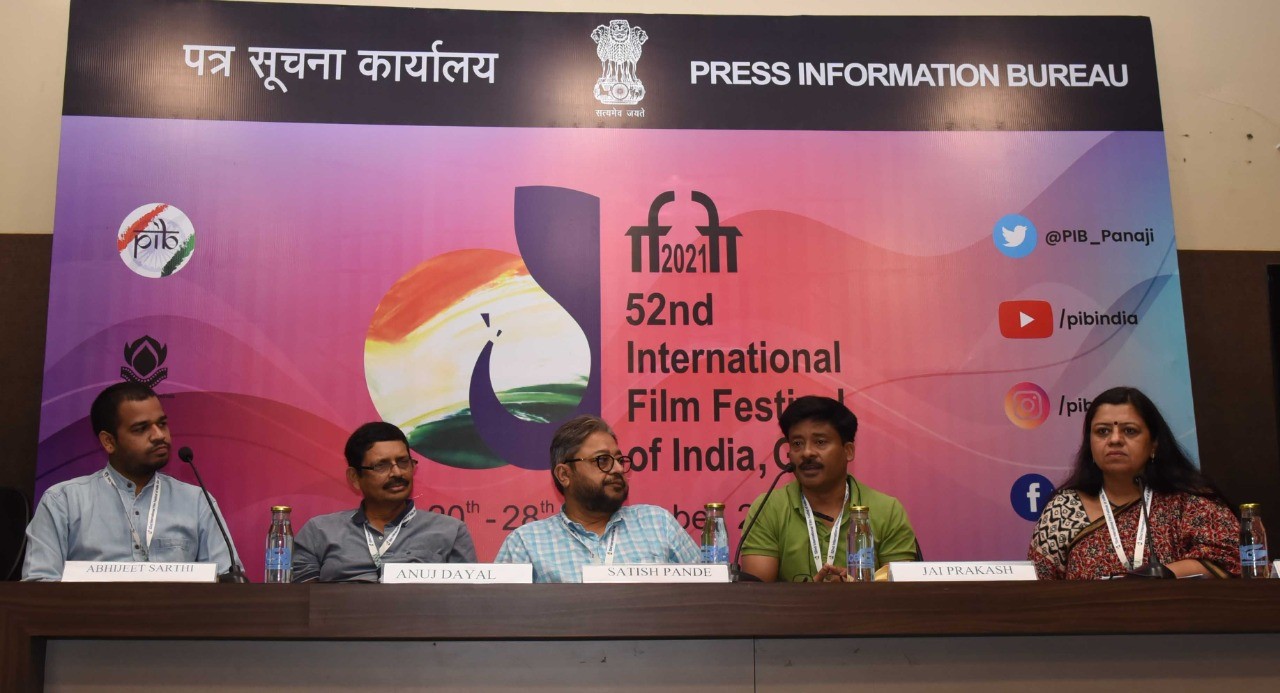 Prakash made a passionate invocation for official recognition of Tiwari's humanitarian endeavors lasting a lifetime. "Although Raja Ram Tiwari never craved for any recognition during his lifetime, I appeal to the Central and state governments to recognize and honour him for his incredible contribution to humanity." He is hopeful that viewers across the country get to see and applaud Raja Ram Tiwari's selfless work through this documentary.
The Director shared the array of troubles he had to confront and overcome in order to realize his aspiration of making the film. "I faced serious financial constraints as the film was wholly self-financed. However, I remained steadfast in my path and completed the work."
He recounted how the struggle put even his married life at risk, so to say. "It was not an easy path. My own wife misunderstood me as I stayed away from home for many days at a time while making this documentary. I was newly-wed when I started making this film in 2011; by the time I finished it, my personal life was on the verge of breaking point."
However, IFFI helped turn the tide in his favour, he recalled, with a glow of happiness in his eyes. "When my documentary was selected for IFFI, everyone praised me for my work and even my wife has now accepted me. So, in a way, IFFI has reunited me with my wife and my journey comes to a whole circle here."
In the end, everything is connected and my story, both on-screen and off-screen, has finally completed its own course, it became synonymous with my own journey, the Director concluded.
Speaking about the film's connection to his roots, the Director said: "I always wanted to make a story about my hometown – Prayagraj; everyone makes a film on 'Kumbh' but I wanted to do something different".