Bhubaneswar: 24/12/18: Odia film Love Express going to be hit the theater onDecember ,28.2018.Produced under the banner Sidharth TV and Sidharth Music 'Love Express' has been produced by Sitaram Agrawal and Namita Agrawal. This is the twenty-fourth venture of this banner.Directed by Ramesh Rout,Swaraj Barik and Sunmeera  will pair in this Movie.Sunmeera feature in Sarthak previous Film Sapanara Pathe Pathe and Laila O Laila the film also casts Bobby Mishra, Pintu Nanda, Samita, Sanjeev, Sailendra, Jiban Panda and Kunmun. Dialogues have been written by Nirmal Nayak. Rajesh Dash is the editor and associate director of the film. Music of the film has been scored by Baidyanath Dash while Nirmal Nayak and Arun Mantri have written the lyrics.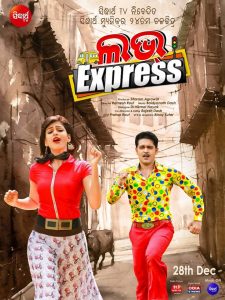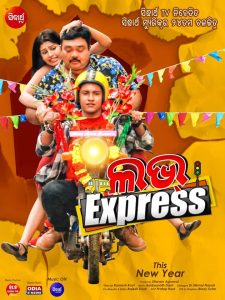 The track 'Goal Keeper Thile Kan Goal Hueni', a dance number sung by Humane Sagar and Aseema Panda, has crossed 5million views on Sidharth TV & Music YouTube Channel. Besides, the film has a romantic song 'Awara Dil Mo Kahe', sung by Nibedita and Humane. Another track of the film 'Elina Bhoomika Sivani Heleni Tension' features a number of actresses along with Swaraj.
Mantu Chhuria, best known for his Sambalpuri numbers, has also lent voice to one of the songs, 'Mala Dei Gote Gendu Phula'. The film has another song 'Tu Ete Bhala Helu Kain', sung by Swayam and Nivedita besides the title track
.