New Delhi : 20/12/18:The President of India, Shri Ram Nath Kovind, inaugurated the Platinum Jubilee Conference of the All India Food Processors' Association today (December 20, 2018) in New Delhi.
Speaking on the occasion, the President said that over the years, the All India Food Processors' Association has worked hard to achieve its goals. It has brought large and small food processing units on a common platform. It has synergised the efforts of all relevant stakeholders to establish integrated food chains and contributed to national well-being.
The President said that thanks to the selfless perseverance of our farmers and thanks to technological and industrial advances in agriculture and agro-processing, India is not short of food today. When it comes to many agricultural commodities and even processed foods, we have a surplus. We command a growing slice of the global market. Now is the moment to scale up our ambitions – for wider economic benefit but most so for the prosperity of our farmers.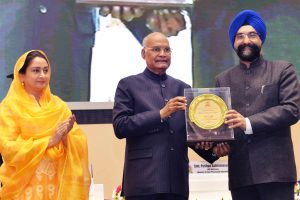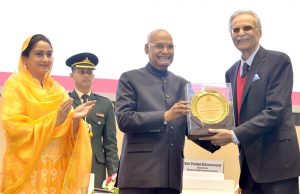 The President said that we must fix missing links in the farm-to-fork value chain. The differential between what farmers gets for their crops and prices that food consumers pay, both within the country and internationally, is substantial. It is important to reduce this. This will make for security of demand and supply and it will also ensure sustainability of farming as a profession. Without the farmer's willingness and motivation to labour all day in the field, the food processing industry will dry up. It will not have its basic ingredient – agricultural produce. The farmer is not just their supplier; he or she is their inseparable partner.
Pointing the degree of food wastage in India, the President said that food wastage poses not just economic questions but moral ones as well. We are a country with undeniable inequalities in income and consumption. Food wastage can easily be prevented by better and more rational food distribution. This will help us serve a greater section of our people. The issue of post-harvest waste is still more pressing. A few years ago, a report by the Central Institute of Post-Harvest Engineering and Technology had estimated the value of such waste at almost Rs 100,000 crore. This is a tragedy. A majority of our agriculturalists are engaged in subsistence farming. Their produce is a source of sustenance for them. If it is damaged or destroyed because of inadequate storage or logistics, the livelihood of innocent families is hurt.
The President said that the food processing industry has a major role to play here. It can help build the food value chain by being a bridge between the farmer and diverse and distant markets. It can enter into long-term contracts with farmers for specific commodities and items. And it can make investments and promote infrastructure in the form of cold chains, quick movement and management of food commodities, and technology that keeps food produce safe and edible for lengthy periods.