Bhubaneswar:11/12/18: Bollywood playback singer Shaan enthralled the audience with his mesmerizing performances at the .FEST (Bhubaneshwar City Festival) on Sunday.
The show began with the renditionby Bengali singer, June Banerjee, who sung popular tracks like Tamma Tamma and AeDil Hain Mushkil to name a few.
The gala night was attended by Chief Minister Naveen Patnaik, Tourism Minister Ashok Chandra Panda and Mayor Ananta Narayan Jena.
The Chief Minister declared that the city festival will be held every year.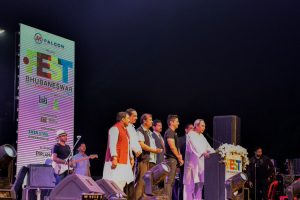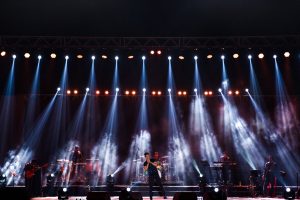 "I am extremely happy with the success of .FEST (Bhubaneshwar City Festival) and we will host this festival every year," said Patnaik.
Known for his expertise in singing in varied genres of music, Shaan said, "It was wonderful to hear Chief Minister Naveen Patnaik announcing that .FEST will be held every year. It will give everyone a chance to watch and hear big names perform live. I am very  thankful to be invited to perform in this beautiful smart city of Bhubaneswar."Audiences were also elated as Shaan invited everyone to join in on his singing and raise the bar for a yet one of a kind experience at the festival. His performance included a hip-hop medley of One Love, Main Aisa Kyun Hun and many more! Much to the delight of the audience, his duet with artist June Banerjee was in sync and sensational.