NEWDELHI5/12/18:: As many as three littérateurs from Odisha have been selected for the prestigious Kendra Sahitya Akademi Award-2018.
Noted writer Dr. Dasarathi Das will receive the Sahitya Akademi Award for his book 'Prasanga Puruna Bhabana Nua'.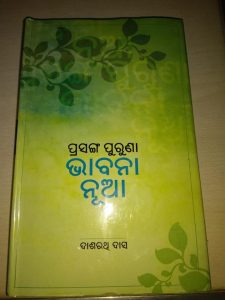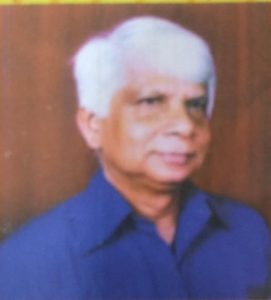 Dr. Gaganendranath Das
Similarly, Dr. Gaganendranath Das will be bestowed with the Sahitya Akademi Bhasha Samman. Likewise, Dr. Prafulla Tripathy and Haladhar Nag will be conferred with the Kosali-Sambalpuri Bhasha Samman.
The selections have been approved by the Executive Board of the Sahitya Akademi.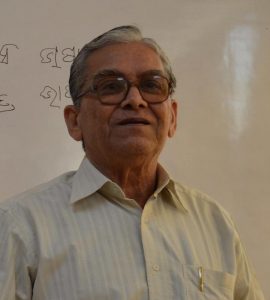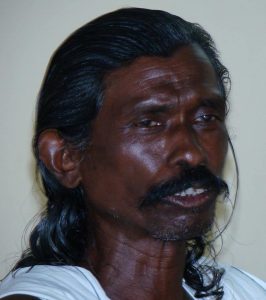 KOSHALI-SAMBALPURI     (JOINT  AWARD)  (2017)
Dr  Haldhar    Nag  (born  31 March  1950 at Village  Ghensh,  Bargarh  district)   is a noted  writer   in Koshli- Sambalpuri.     He  is a  very  fine  singer  of  Koshli  Ramkatha.     Early  in  his  life,  he  started   composing bhajans,   rasarkeli,   dallkhai,   sajani   songs.     His  songs  on  Dandanaat   was  staged   and  played   in  13 villages  of  his locality.   He  has been  awarded  the  Ph.D degree  honoris  causa  by several  Universities. His  works  have  been  translated    into  Odia,  Hindi  and  English.    His works   include   Mahasati   Urmila, Achhia,  Tara  Mandodari,   Bacchhar,  Siri Somalai,  Veer  Sundar  Sai, Karamasani,   Rasia Kavi (biography of Tulasidas),   Prem  Pradhan,  etc.   A research  institute   on  Kosli Language  and  Literature   founded   at Ghens in Bargarh  district   has been  named  after  Haladhar  Nag.   Dr.  Nag  is a recipient   of  Padam  Shri Award  from  the  Govt.  of India.
Dr  Prafulla    Kumar   Tripathy     (born   1947)  is an  iconic  figure   in Koshli-Sambalpuri    language  as well as a well-known    poet,  writer   and  linguist   in  mainstream   Odia  language.     His Sambalpuri   Sabdkosh published  by the  Odisha  Sahitya  Academy  has given  a strong  foundation   to  the  Koshli  language  and literature.     His grammatical    study  of  Koshli-Sambalpuri    language   has enriched   the  Koshli  language. His life  time  contribution    for  his  mother   tongue   Koshli  is worthy   of  praise  in terms  of  creativity   and critical    analysis   of   Koshli   Grammar.       His   publications     include    Sambalpuri    Odia   Shabdakosha, Samalkpuri   Odia  Vyakaran,    Barna   Bidhana   and   Bhasha  Jijnasa.      He  has  received   Odia   Sahitya Akademi  award  for  his collection   of Odia short  stories  Nija Singhasana.
Jury:   Dr Mahendra   Kumar  Mishra,  Dr Subhendu   Mund  and  Dr Narendra  Mishra.