Bhubaneswar:21/11/18: Senior BJP leader and Union Petroleum and Natural Gas Minister Dharmendra Pradhan on Wednesday came down heavily on the Odisha government for not allotting land in Khurda to set up a memorial on the historic Paika rebellion.
"The state government has no hesitation in providing 600 acres of land to set up a beer factory in Dhenkanal district. On the contrary, it is not willing to provide only 50 acres near Barunei Hill on the outskirts of Khurda town to set up a memorial to commemorate the supreme sacrifice of the brave Paikas of Khurda against the Britishers," Dharmendra said, addressing a meeting at the 119th state-level birth anniversary celebration of former Chief Minister Dr Harekrushna Mahatab at the Lower PMG Square here.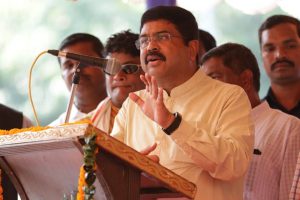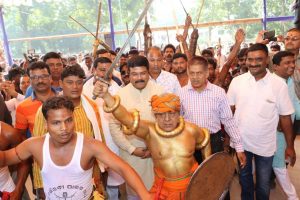 He was addressing the 119th birth anniversary of former Chief Minister Harekrushna Mahatab here.
Paik rebellion was an armed rebellion against the British East India Company's rule in Odisha in 1817.
"Despite Centre's repeated requests to Odisha to grant land for setting up a Paika Bidroha Memorial in Barunei of Khurda, govt has shown no interest," he added.
Reacting to the allegations, Tourism and Culture Minister Ashok Panda said the state government has undertaken a slew of projects in several blocks of Khurda district as part of the bicentenary celebration of the Paika Rebellion.
He said that though the state government had submitted a detailed project report (DPR) for the proposed memorial to the Centre a year ago, there is no response till date.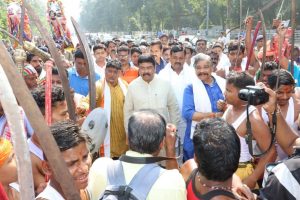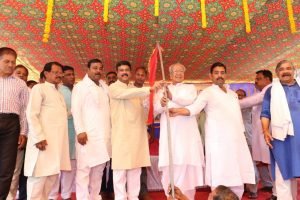 Present on the occasion, senior BJP leader and former minister Biswa Bhusan Harichandan, said the proposed memorial will have the statues of the renowned freedom fighter Buxi Jagabandhu, Jai Rajguru and other Paika leaders who had laid down their lives to drive out the Britishers from Odisha during the historic Paika Rebellion in 1817. Apart from this, a museum will also be set up on the proposed land. "I don't understand why the Chief Minister is yet to take a decision on this matter. We request him to give up his self-centred attitude and immediately allot land for the memorial," Harichandan said.
I