Bhubaneswar:14/11/18: Odisha on Thursday launched a Biotechnology Policy 2018 with the aim of providing attractive incentives to stakeholders to invest in the state.
"We assure investors full support of the state government for the whole life cycle of the project. By collaborative efforts, between the state government and private stakeholders, we aim to make Odisha a top biotech investment destination in the country," said Science and Technology Minister Badri Narayan Patra at the ongoing Make in Odisha Conclave.
He said the development of the biotechnology sector in Odisha will be based on three key pillars – innovation, entrepreneurship and investment.
"We will provide our full support for the development of this sector by forming public-private partnerships, bio incubation centres and biotech finishing schools. We will collaborate with various international organizations to provide cutting-edge technology in the biotech sector," the Minister said.
As per the policy, all biotechnology units shall be allotted land at a concessional rate as per the Industrial Policy Resolution of the state government. Besides, an additional subsidy of 25 per cent shall be available to reputed anchor tenants.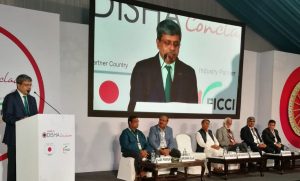 "Biotechnology is one of the emerging technologies that has excellent potential to grow in Odisha. We have seen how IT has transformed the country and the world, biotech is another such emerging technology and we in Odisha should take full advantage of this sector," said Chief Secretary A.P. Padhi.
"Our new policy will take care of many matters and will support entry-level and later stage product development in the biotech sector in Odisha," he added.
Krishna Ella, founder of Bharat Biotech, expressed his intention of a Rs 500 crore investment in the biotechnology park near Bhubaneswar.
He said that Odisha's biotech policy was the best in the country.